Photo Contest: Jellycat in the Wild!
Published Wednesday, January 19, 2022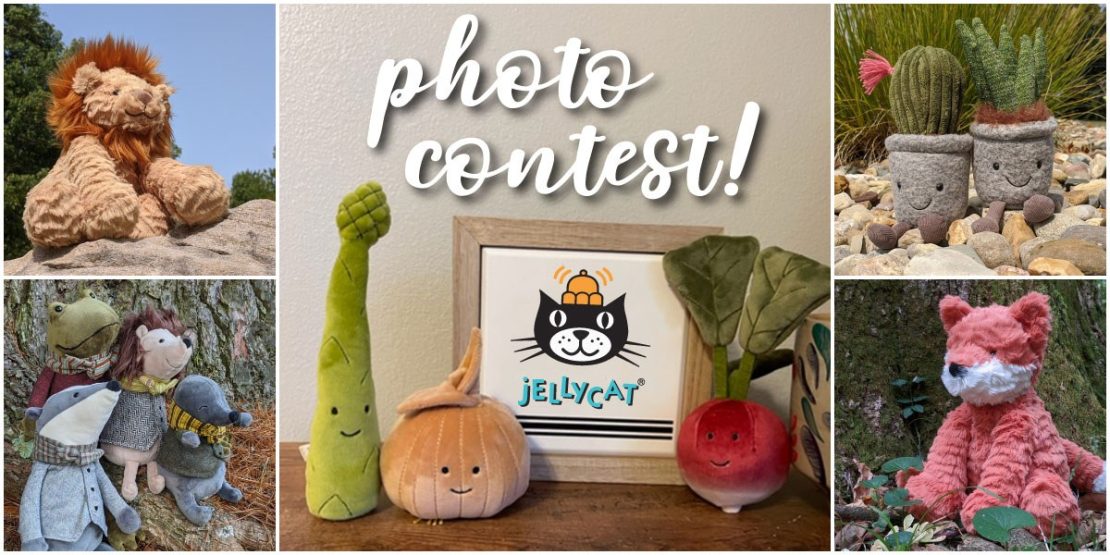 Take your best shot to win!
It is no secret how much we adore Jellycat plush! Most of the Happy Up crew have a few and loooooovvvvveeee to take pictures of them!
We think you should get in on the fun, too...
We're having a Photo Contest!
The lucky winner with the best photo will get a Jellycat Gift Basket chocked full of fuzzy delights!

How to Enter:

Take a photo of any Jellycat you own.
Be creative!
Show us how your kids like to play with their Jellycat pals
Take your Jellycat to a park, or on errands, or to work
Invite them out to a restaurant
Snap a selfie
Email your best photo to:
help@happyupinc.com
If you DO NOT want us to share your photo on our website, Facebook, or Instagram, please let us know in the email. Otherwise, we will assume we have permission.
Deadline to enter is 11:59pm CST, Jan. 31st, 2022

Good Luck!
PS: Many of the Jellycat items pictured above are not currently in stock.