Calico Critter Freya Visit!
Published Wednesday, October 11, 2023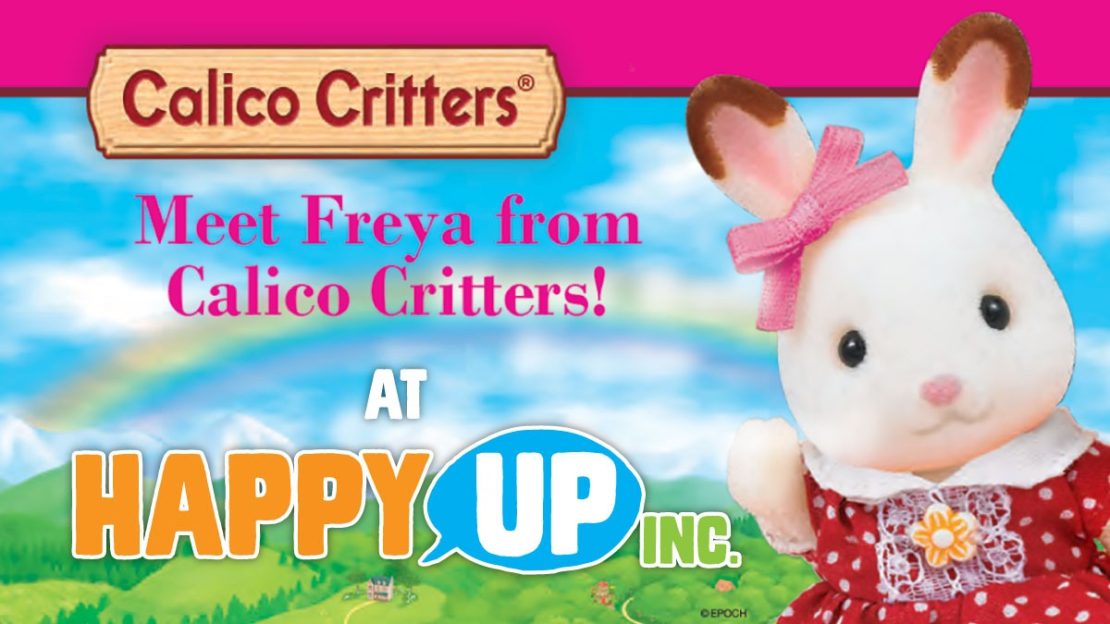 Saturday, October 21st
We are SOOOO excited!
Freya, a real life Calico Critter, will be stopping by both stores to say hello and visit with everyone.
We'll have Calico Critters play areas set up, treats, and give aways.
We hope we'll see you on the 21st!
Happy Up Edwardsville:
11am - 1pm
Happy Up Clayton:
3pm - 5pm
Maps (if you need them) on our locations page:

Locations