Challenge & Triumph!
Published Thursday, August 5, 2021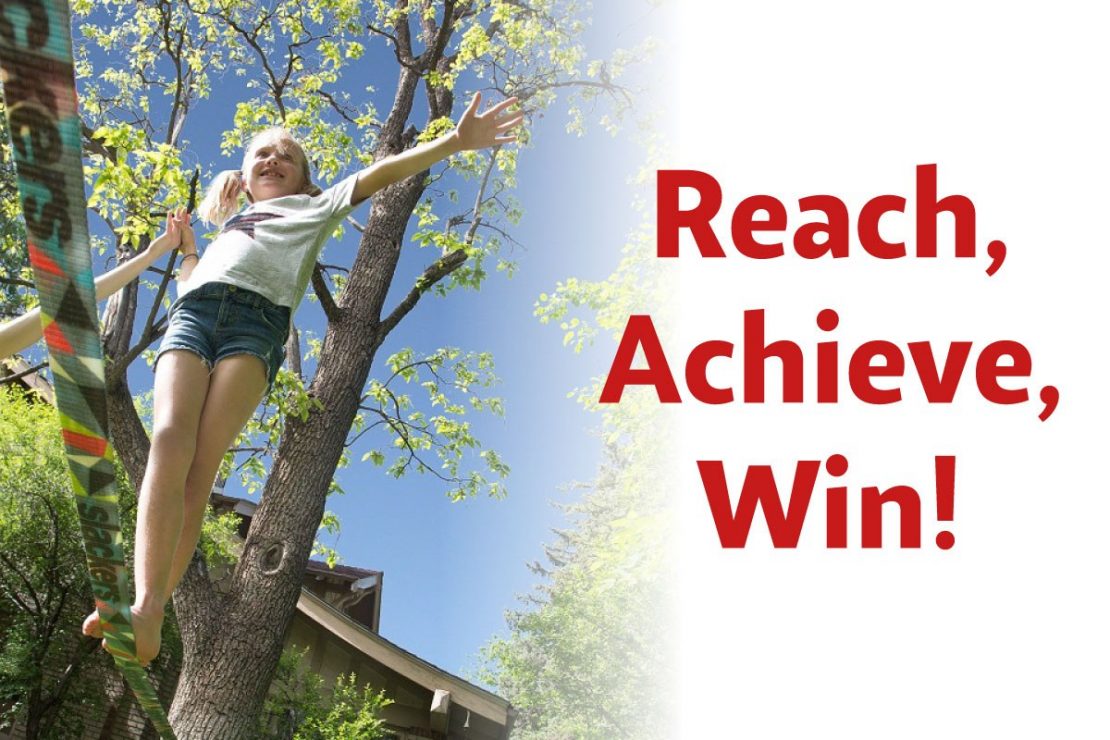 Are you watching the Olympics? We are! And we're loving all the individual sport events. Over and over, when the athletes are interviewed, they're saying something about how they're thrilled to compete with others, but that they are really just trying to beat their own times, exceed their own goals, surprise themselves with what they can do.
We may not be Olympic level competitors, but we do love a good challenge. And even casual lawn games can get heated!
Featured here: a whole slew of outdoor activities that get the whole family moving and striving. Whether you're trying to complete the course or secure victory against the other team. The important part is that everyone is playing!
That's the real WIN!

---
Slackers NinjaLines
String a NinjaLine or Slackline across the yard and you'll be mentally and physically challenged like never before. They're a great way to develop muscles, coordination, body awareness, and confidence.
Practice and work to improve, race against the clock, strive for a personal best!
---
Obstacle Courses
Add elements to your approach to the NinjaLines. Or use them on their own!
---
All Hopped UP!
Wonder what the newest Extreme Sports event could be? We're voting for Stunt Pogo Sticks! Just like skateboards and stunt scooters, the pogo stick can take things to crazy heights… and are a bouncing bounding good time!

---
Some Friendly Competition
Active, challenging, and great with a range of ages! These games are backyard winners... and they travel well, too!
---
Catch These If You Can!
Playing catch with a ball and glove is so classic… Mix it up with these!
---
Browse more Sporty & Outdoor activity sets on our shopping site:
Sporty & Outdoor