Easter Treats for Babies and Toddlers
Published Wednesday, March 29, 2023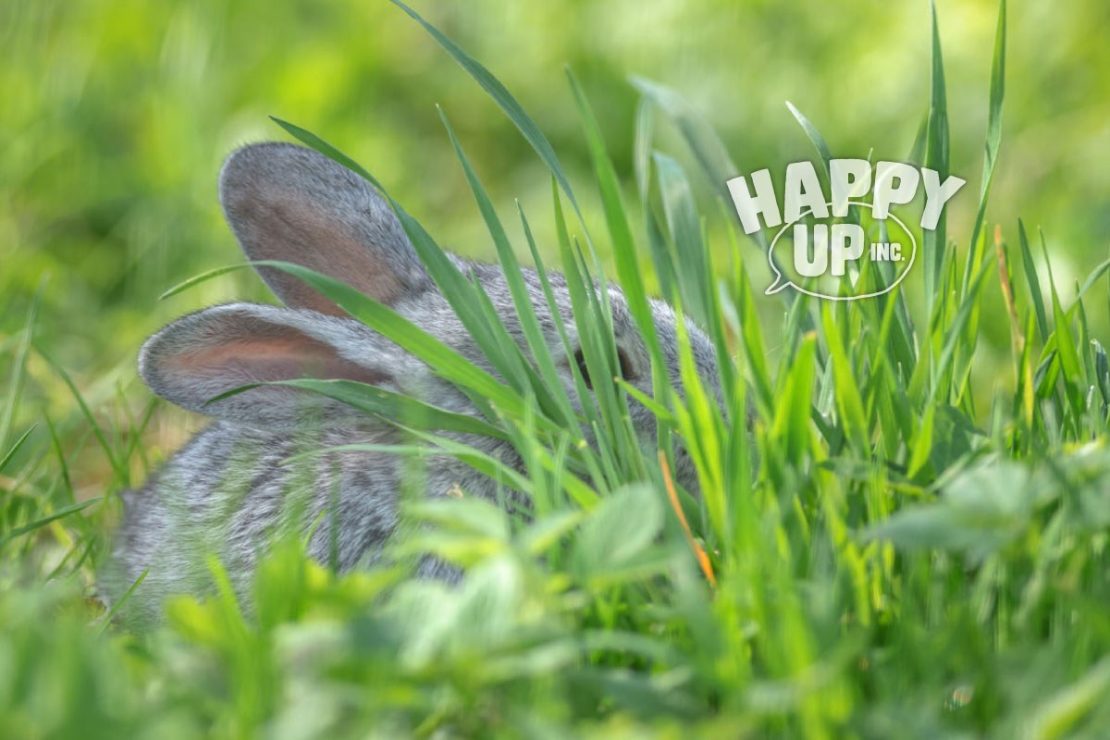 Finding toys to go in a baby or toddler Easter basket can be tough. So many things are too difficult for their little hands. Or they come with hazard warnings. What to do?
Listen to your pals at Happy Up!
We've got sooo many gift ideas the Easter Bunny consults with us!
Hop over to our shopping site to see a curated collection of some of our favorites:
Easter Treats for Babies & Toddlers
Keep reading for a closer look at some of our top picks!
Favorites for Little Ones
LumiPets Night Lamps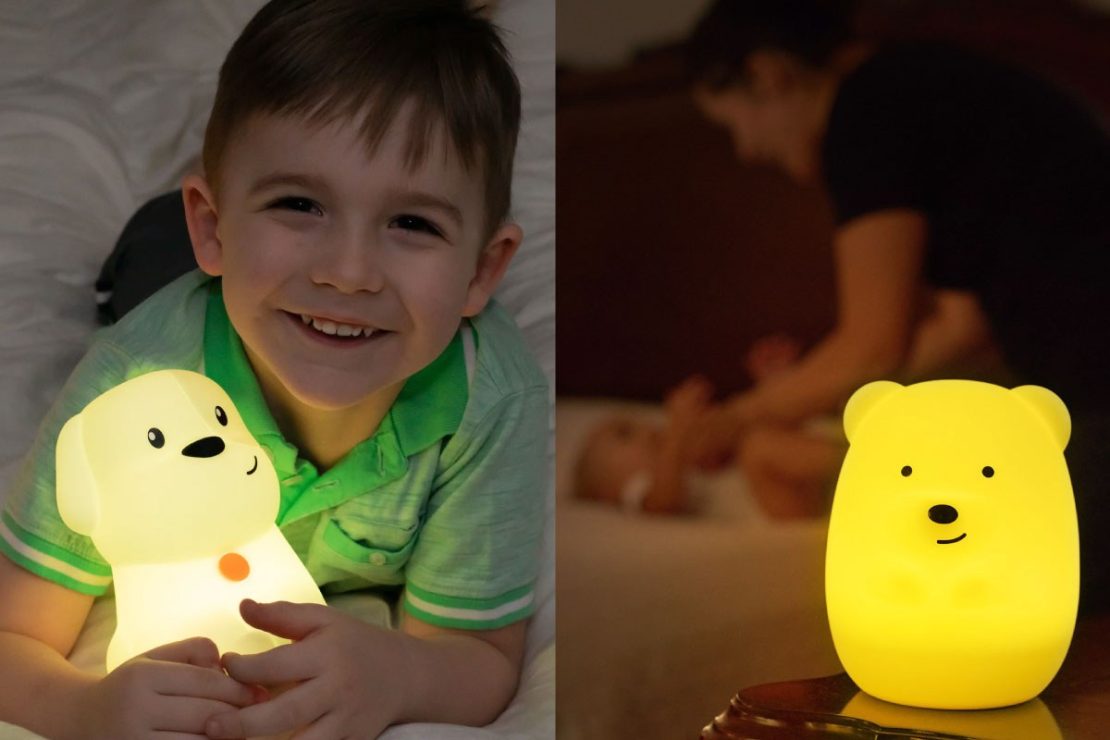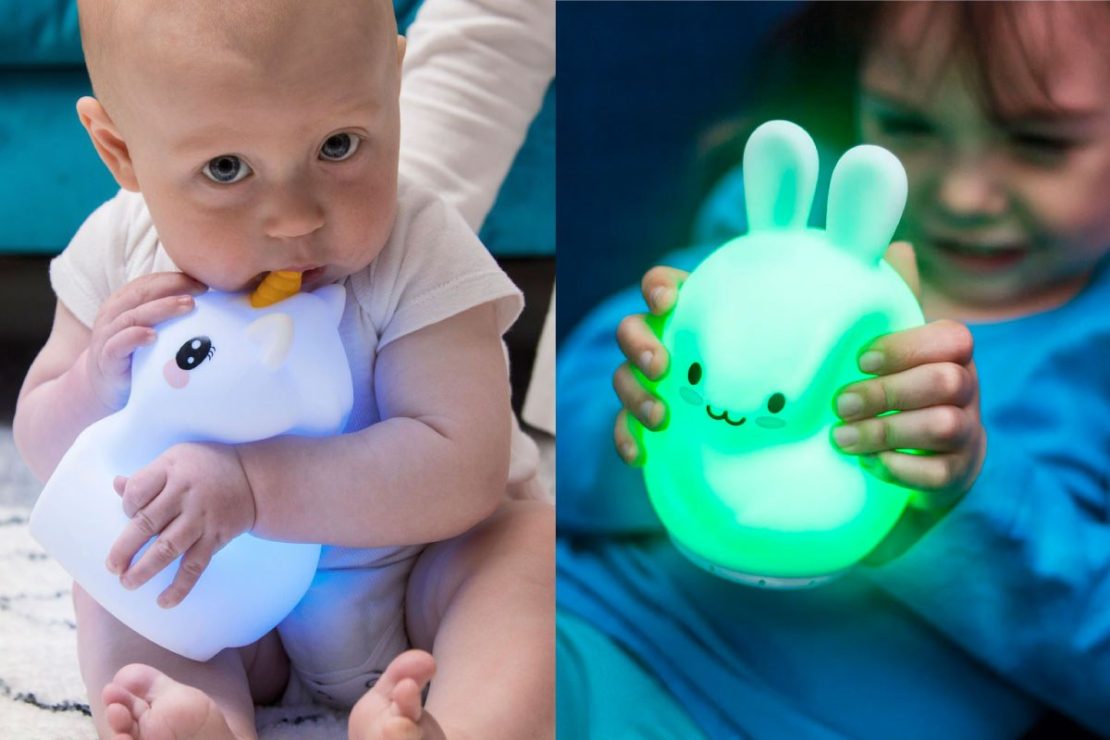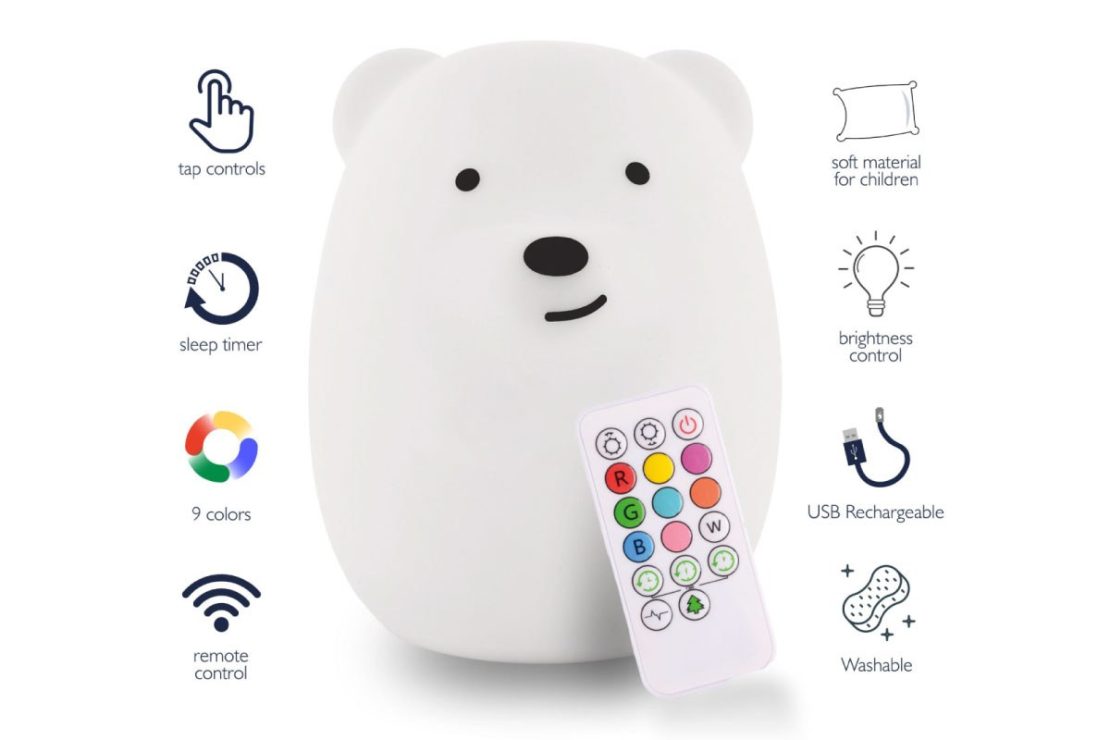 All Ages
Made from child safe silicone, these glowing friends are one of our favorite nightlights. The soft curved stylized animal shapes look great in any child's room. And they're wonderful for kids to include inside a playfort. They travel really well, too!
LumiPets have so many features we love: LED multi-colored lights to soothe sleepy eyes, sleep timer so they will turn off on their own, remote control, USB rechargeable, and more!
---
Munch Mitts and Chew Cubes from Malarkey Kids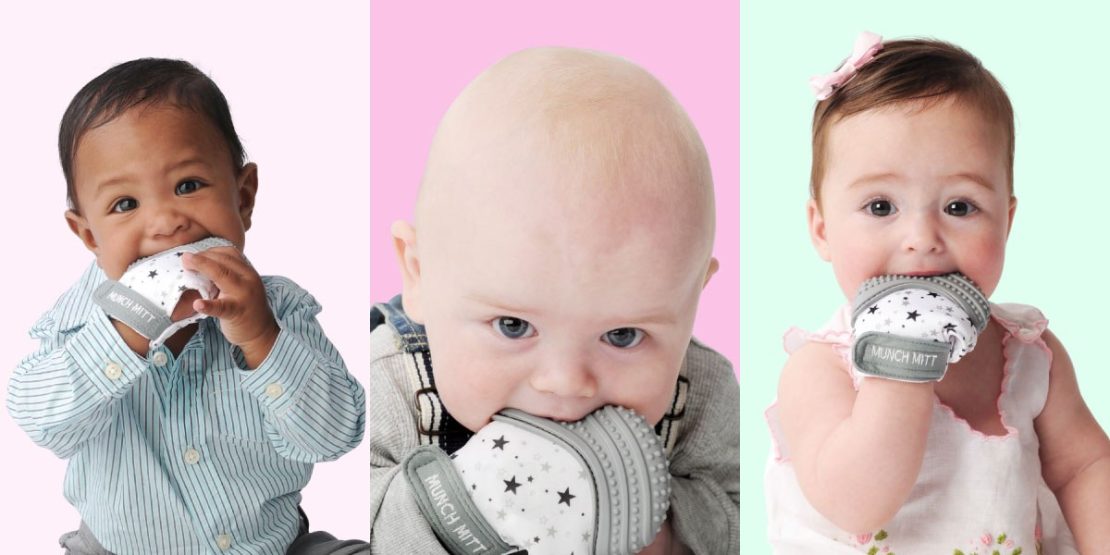 Newborns & up
Munch Mitts are so handy!
Developed to help protect delicate skin from the oozy gooey drooly part of teething, Munch Mitts feature a silicone cap with a nubby texture. Little ones are able to gnaw and teethe on the mitt without irritating or chapping their sensitive skin.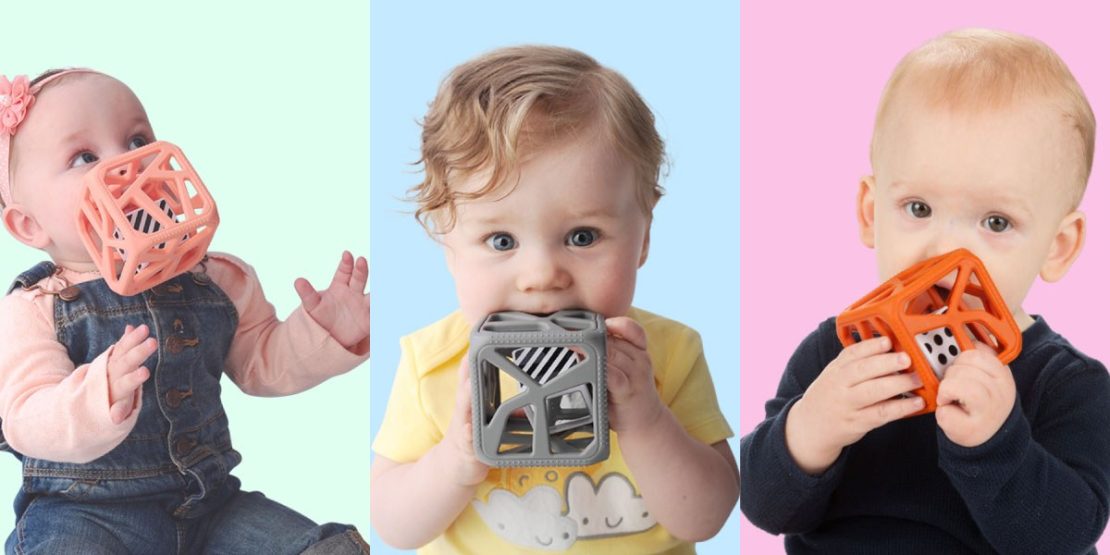 Newborns & up
Chew Cubes are made from child-safe silicone. They're squishy, great for teething, and offer lots of spaces for little hands to grasp. Inside the cube is another cube with high contrast black and white graphics and a mirror. It even rattles when baby gives it a shake!
See all the Chew Cubes and Munch Mitts here:

Malarkey Kids Baby Gear
---
Must-Haves from Hape
Hape baby and toddler toys are always solid choices. We haven't given them much attention lately, and that needs to change! Their products are a constant presence in the Happy Up stores.
Why? Because we know they are made to last. They typically offer children classic forms of play like kitchen gear and doll houses, train sets and musical instruments, peg puzzles and bath toys, art easels and sand toys. You can find a Hape product in every section of our stores!
Hape wooden toys are made from bamboo and other sustainably sourced woods. And the paints and dyes are always water based and 100% non-toxic. The plastic components in their toys are carefully considered and made with the smallest ecological footprint possible.
While that's all well and good, the important thing is this: Kids love their products, so we do too!
We think any of these would be a great addition to an Easter basket.

See more from Hape here:
Hape Toys
---
GeoMag MagiCubes Blocks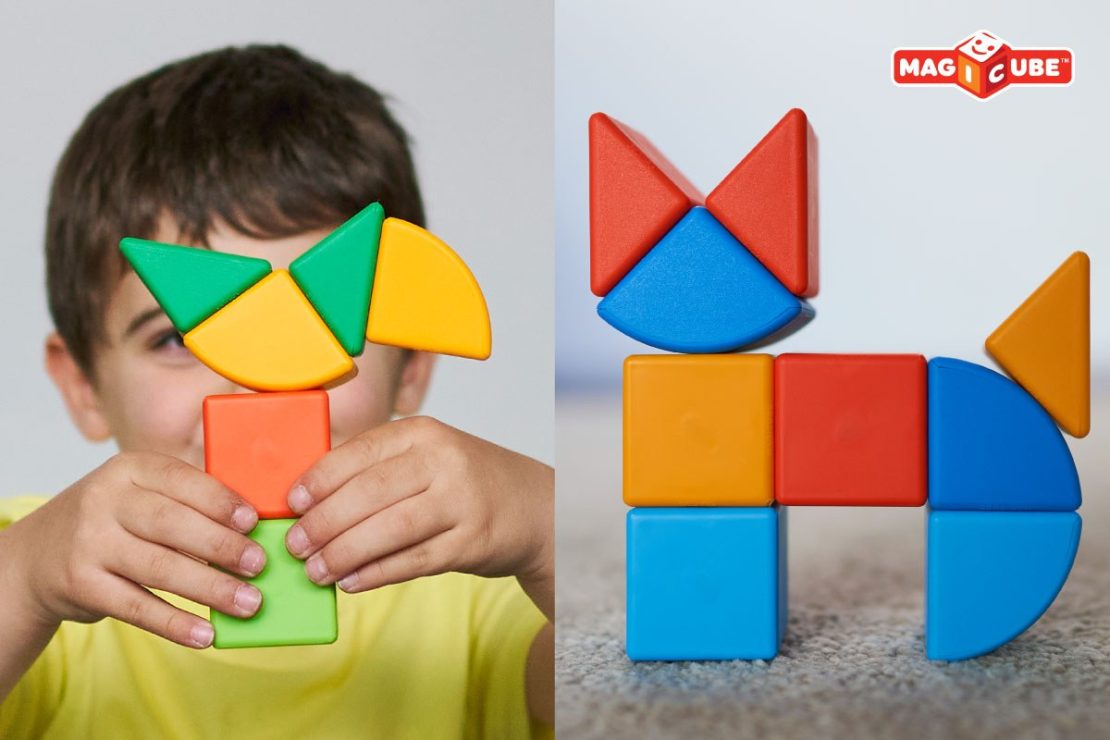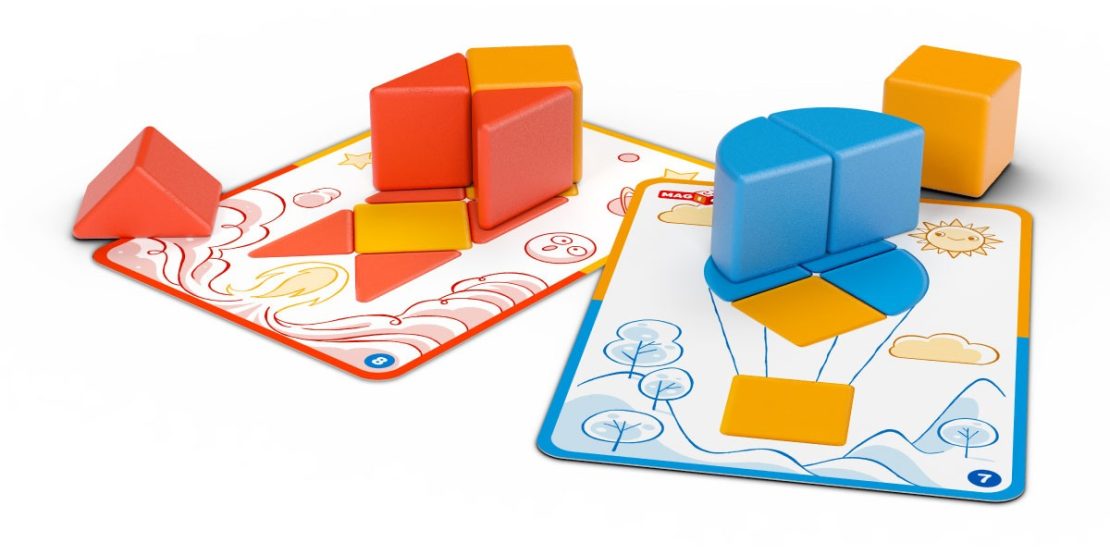 Geomags are one of our all-time favorite magnetic building toys. The latest version of MagiCubes for toddlers does not disappoint!
The plastic cubes' magnets will connect on all sides, so no frustration with polarity for your busy tots. There are cubes, wedges (triangles), and quarter circles (trianges with a curved side) that can be combined in so many ways. Kids can stack the blocks into all sorts of intriguing structures and objects.
We especially like the 16 piece set that includes the pattern cards. The shapes on the cards match the color, size, and shape of the MagiCube blocks. Kids can practice shape and color recognition by matching the blocks to the cards. It's a hands-on way to encourage all sorts of early-learning skills!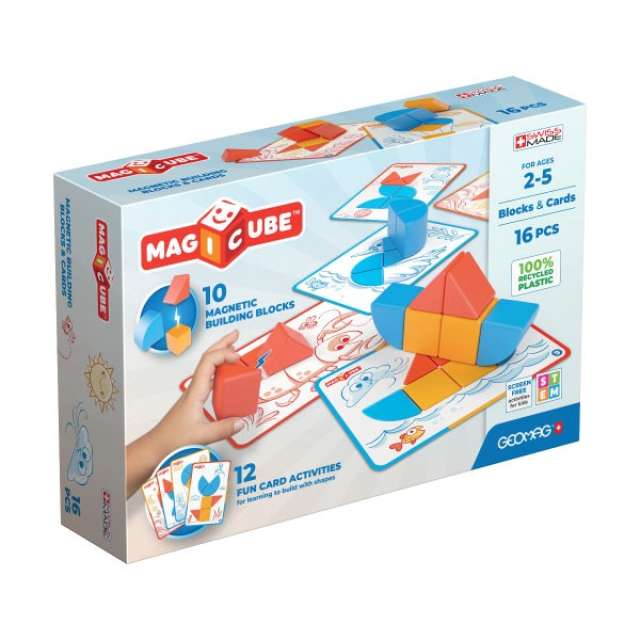 Blocks & Cards 16 pc set
2 yrs & up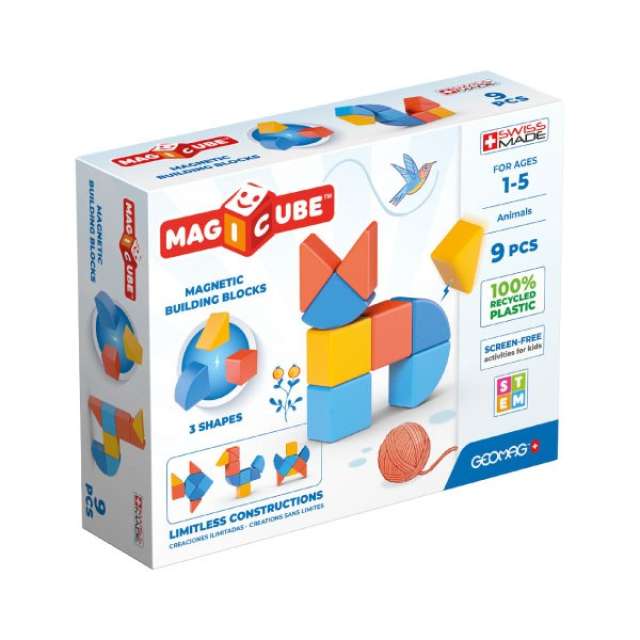 Shapes 9 pc set
1 yr & up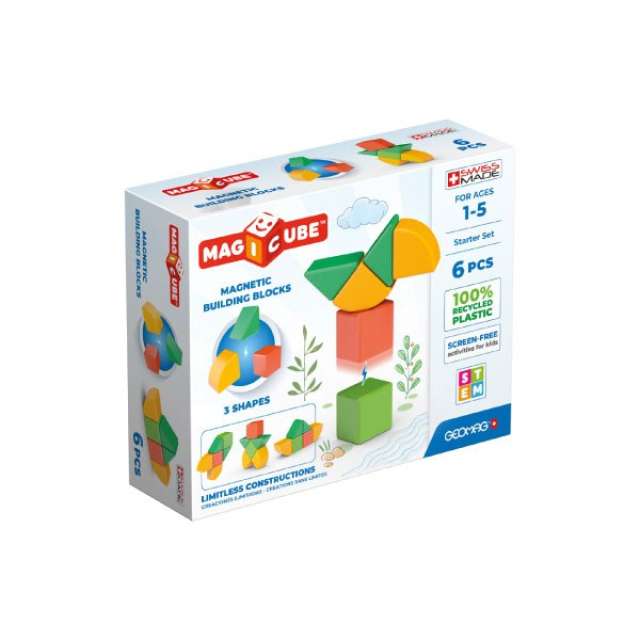 Shapes 6 pc set
1 yr & up
---
Rody Horse and Friends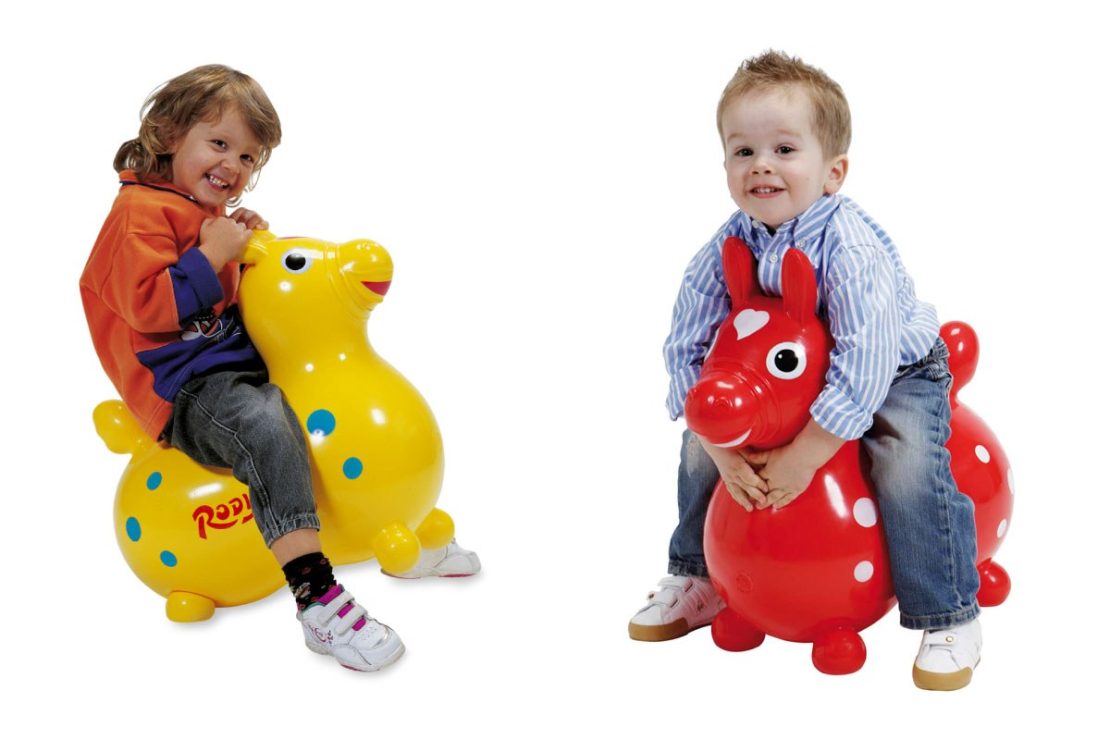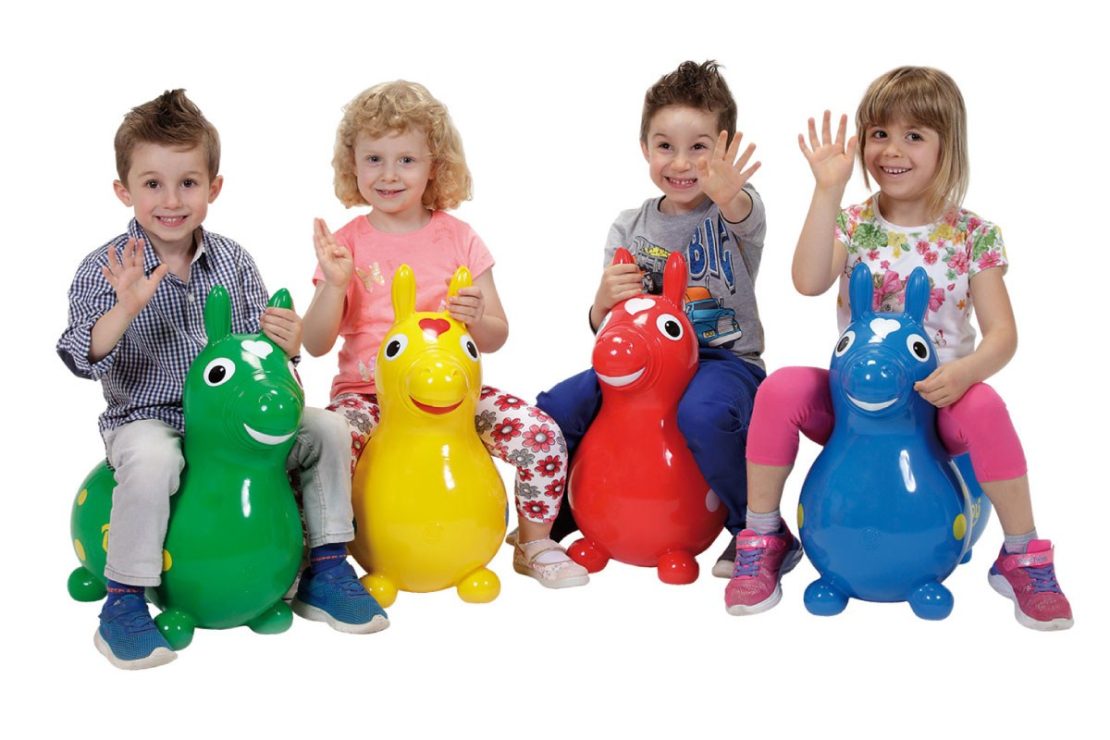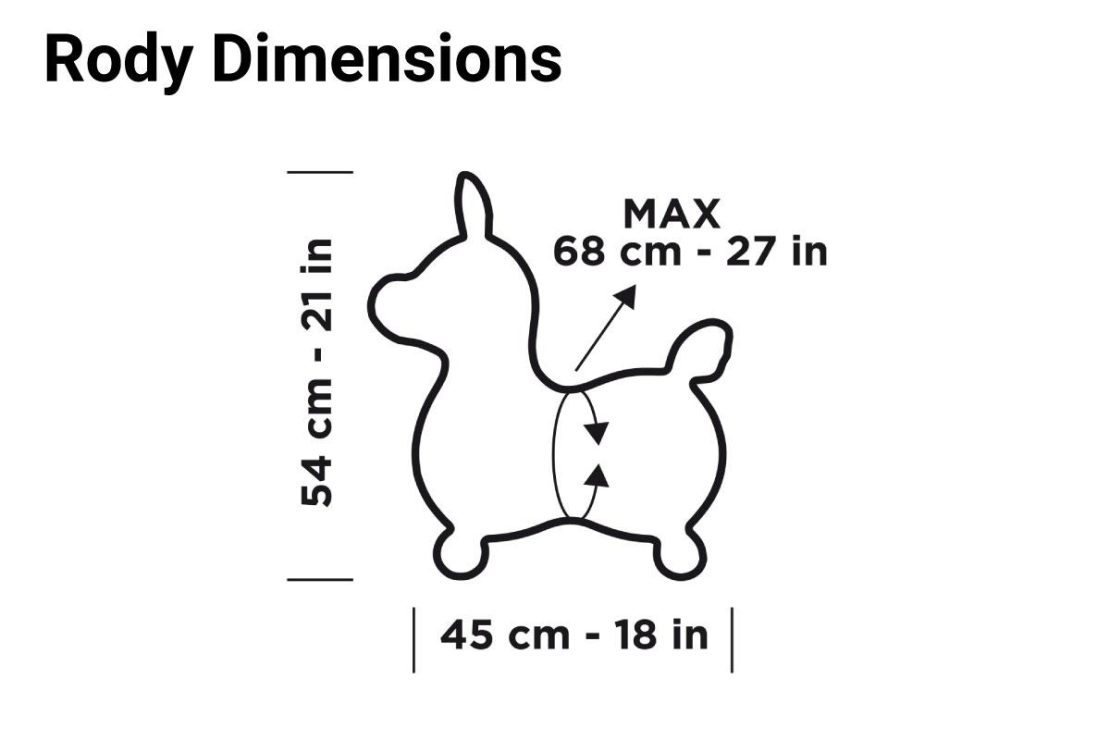 2 yrs & up
Maximum weight: 100 lbs
(safety tested up to 400 lbs!)
Rody is known and loved around the world as one of THE best toddler ride-on toys. Made in Italy from super strong latex-free vinyl, Rody has been one of Happy Up's favorites for … always!
Tots love to hop on and bounce around. They hold on to Rody's ears and use their legs to create the movement. While they play on Rody, kids are developing balance, gross motor skills, and body awareness.
At first, little ones will sort of bop and bounce in place. As they get bigger and more confident, they will start to hoppity hop all around!
Rody is a FABULOUS way to help toddlers burn energy!
---
Rody Max
Rody Max is not available on our shopping site, but is in stock!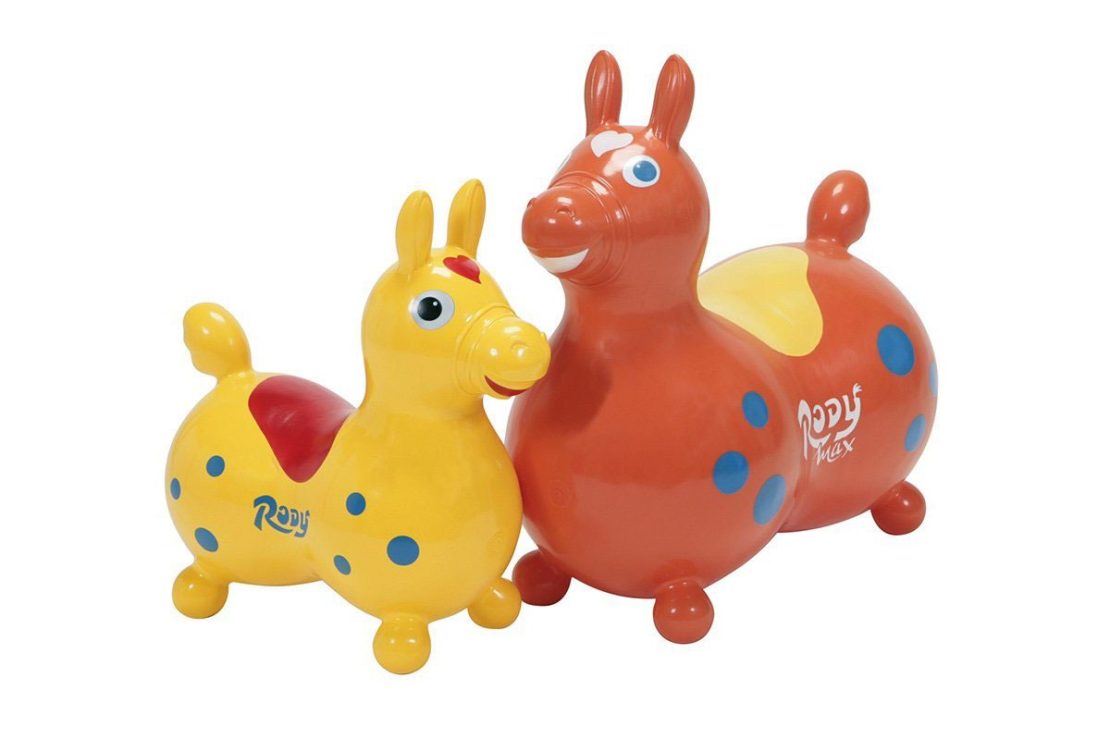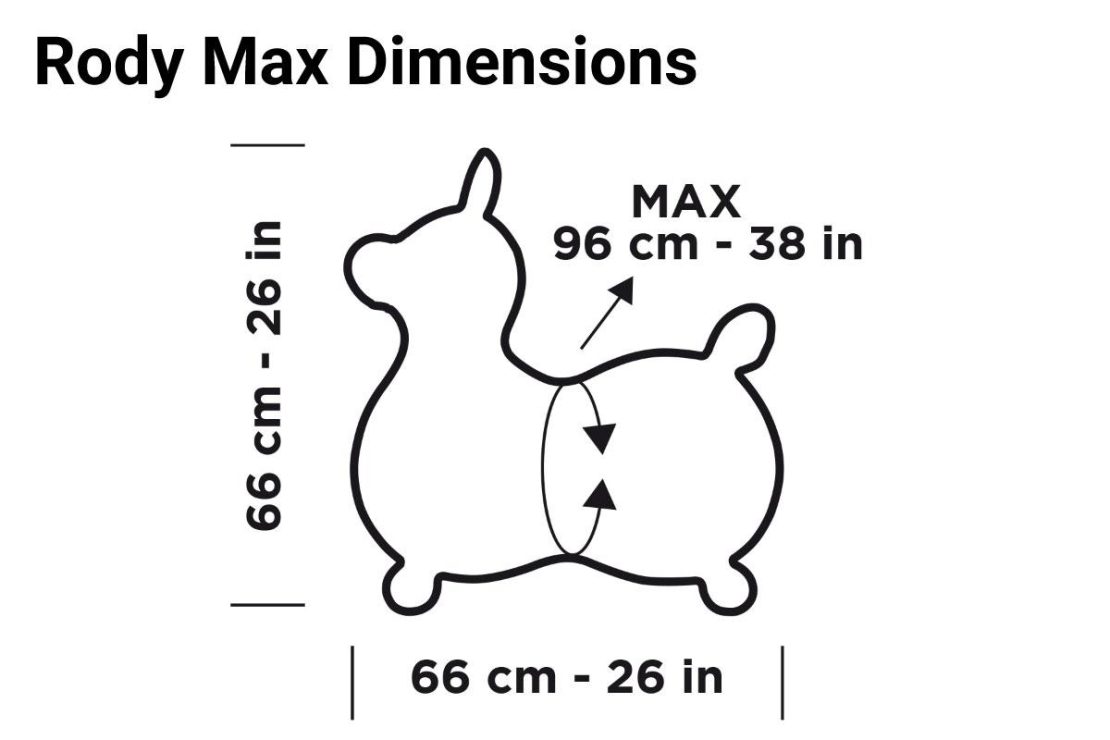 Rody Max is a scaled up version of the regular Rody, making it a great option for older children and adults. While this big bouncer is frequently included in therapeutic settings, it is equally happy in a home.

Rody Max is recommended for people 5 years and up, with a maximum weight of 200 lbs.