Future Foodies Start Today!
Published Thursday, October 6, 2022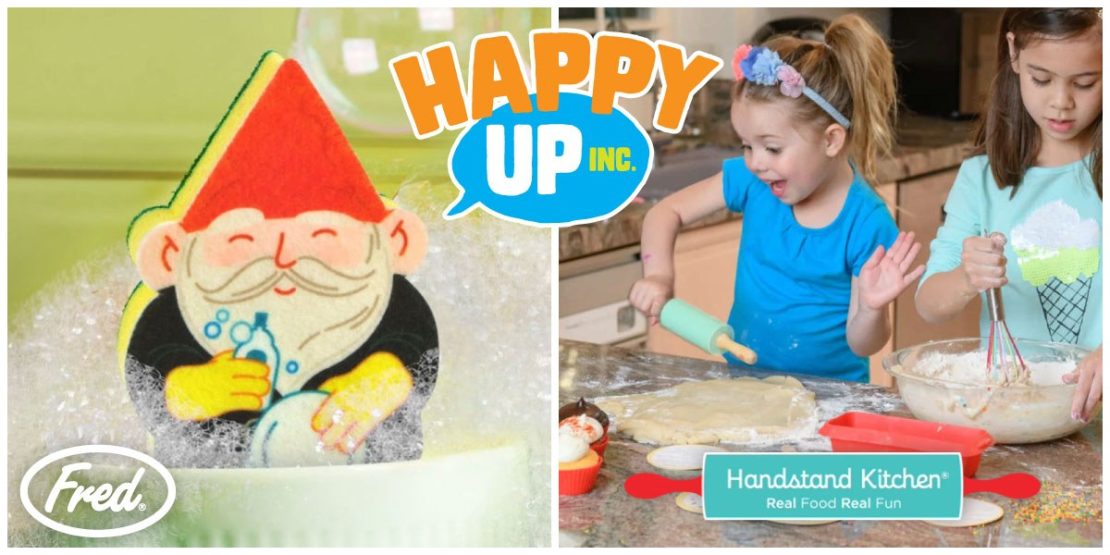 Bringing children into the kitchen on a busy weeknight may seem like a terrible idea. And it may not be the quickest way to get dinner on the table. But making the space and time for kids to work with you is so rewarding in the long-run!
Cooking with kids is a great way for them to:
Practice following instructions and staying organized
Work with math concepts like fractions and measures
Develop functional life skills
And best of all, cooking with kids will create life-long memories!
Our brains tend to guard and protect any memory that has a scent attached to it. It's why when you smell certain things you're transported back in time to a key memory. Create those kinds of moments with your kids, too!
So get some ingredients, accept your kitchen will be a mess, and make delicious memories!
---
Handstand Kitchen Kids Cooking Sets
Handstand Kitchen sets are full of tools and utensils kids can really use. They're designed to get youngsters interested in cooking and baking. Now the only question is: Will you make something sweet or savory?
Handstand Kitchen sets are for 6 years and older.

More kid's cooking sets here:
Baking, Cooking, & Kitchen Gear
---
Scrubba-dub Fun from Fred!
Question: What is the MOST important thing about working in the kitchen?
Answer: Cleaning up the mess when you're done! Teaching kids to do this guarantees you're raising top-notch humans.
And these clever sponges from Fred will make hand washing things feel like less of a chore!

We just received a bunch of new items from Fred. Including Stranger Things things. For best selection, stop by a store. Or click through to the collection to see!
Genuine Fred
PS: We'll be adding the rest of the Fred products to our shopping site soon, so check back again!
---
Pretend Food is Good, Too!
Hape wooden food sets are some of our favorites. We especially love the sets that let little ones pretend to slice and chop!
For 3 years & up
See more food-inspired play sets here:
Pretend Food & Kitchen Sets