Lookit These Sweet Wheels!
Published Wednesday, February 9, 2022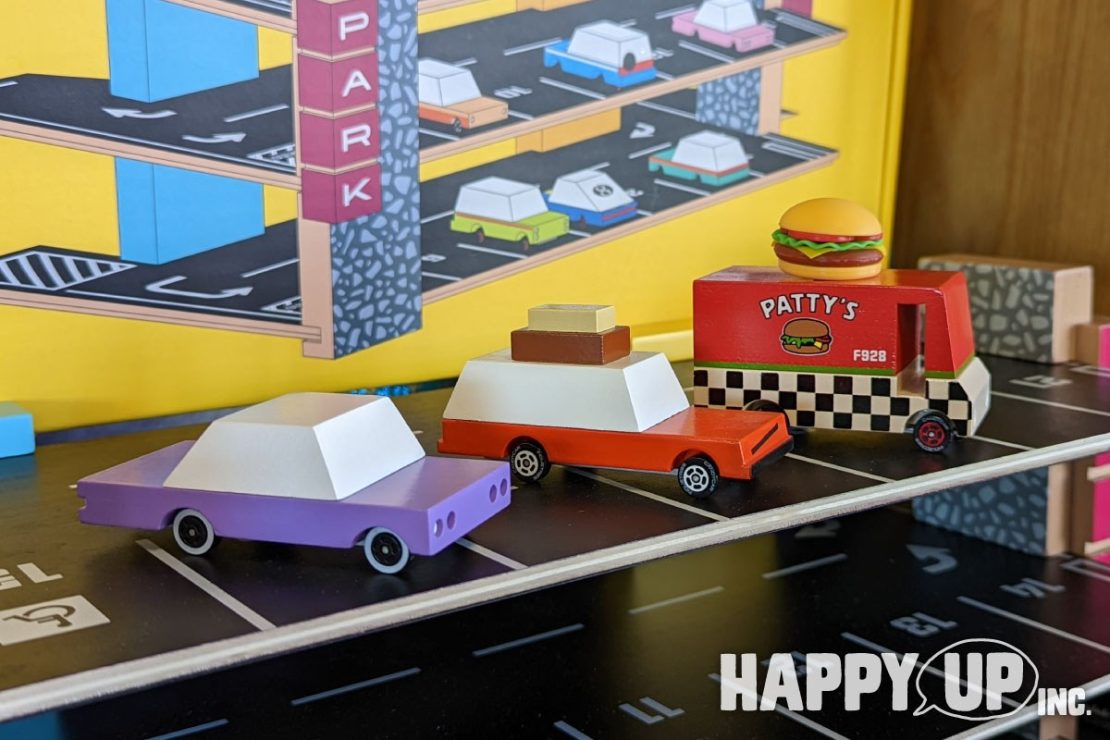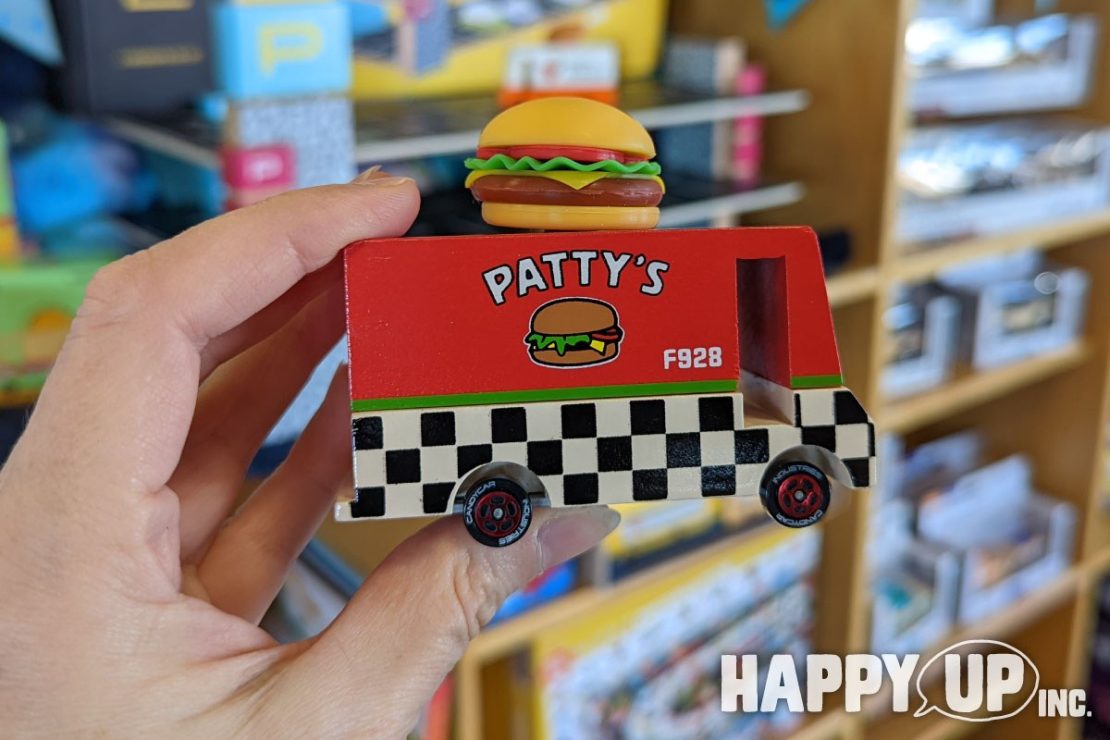 New Wooden Cars from CandyLab!
We are so into these! The Happy Up stores just got in the tastiest, sweetest, coolest little cars. And they're wood!
Meet CandyLab "Diecast" Wooden Vehicles!

They have simple lines and a pared-down aesthetic that echoes mid-century modern design, with a nod to 70's muscle cars and a big wink at the food truck scene!
Shop and browse the collection here:
Candylab Vehicles
Candycars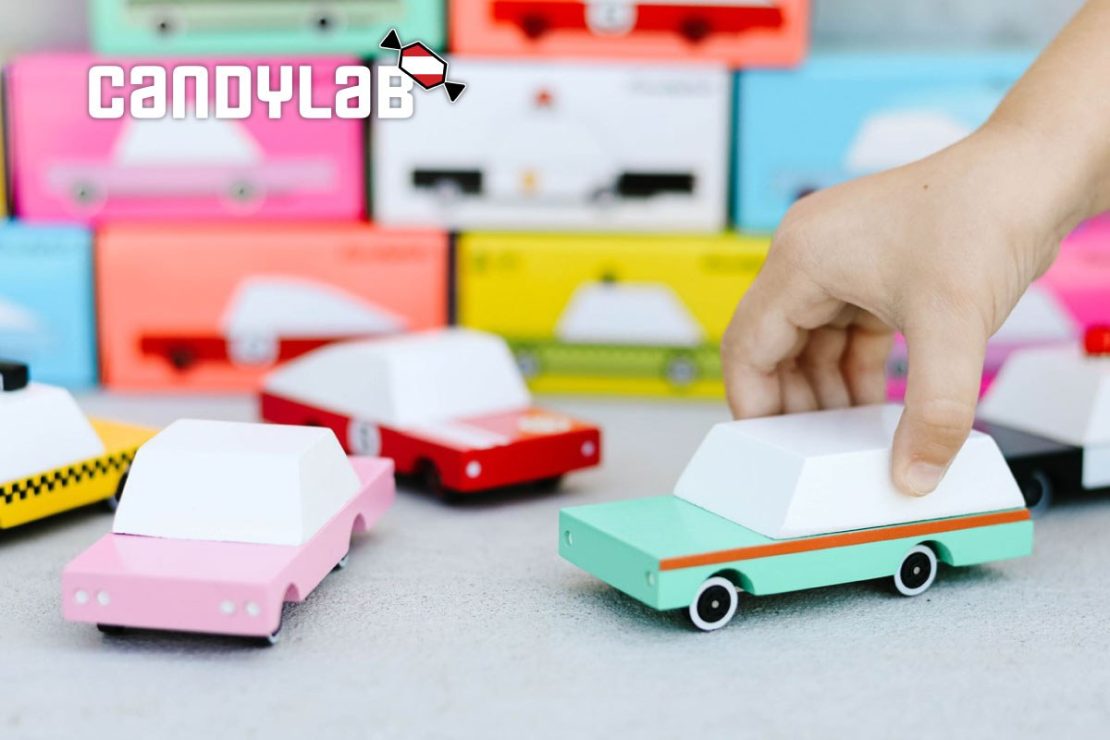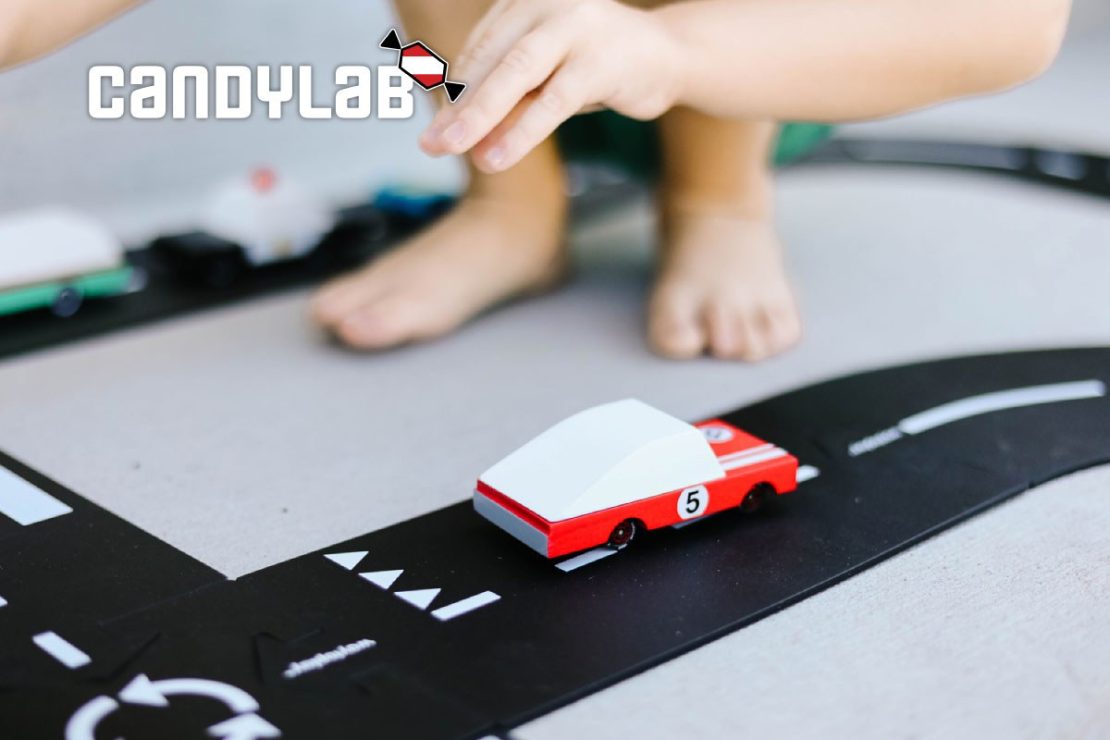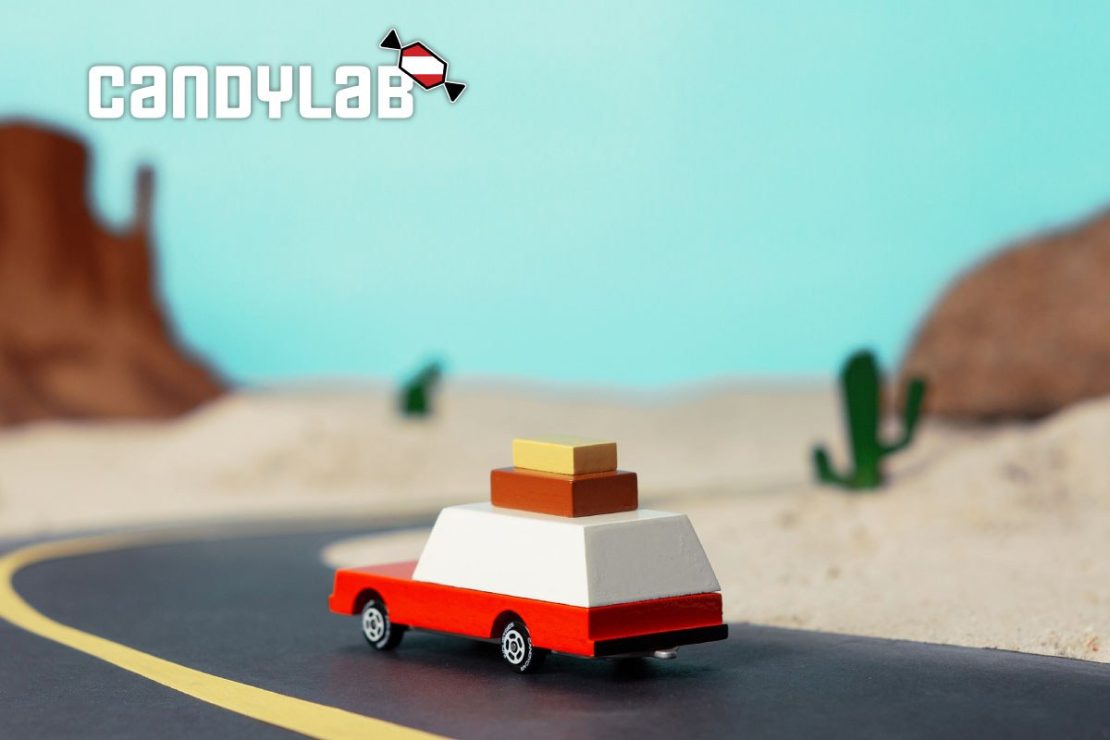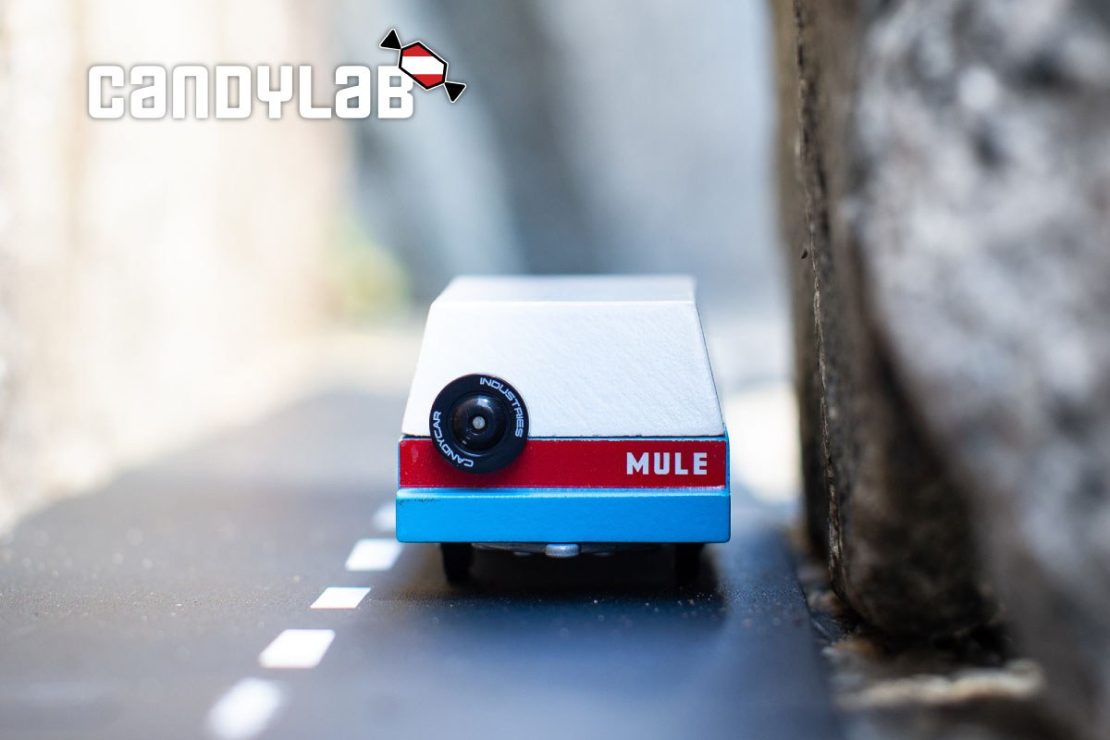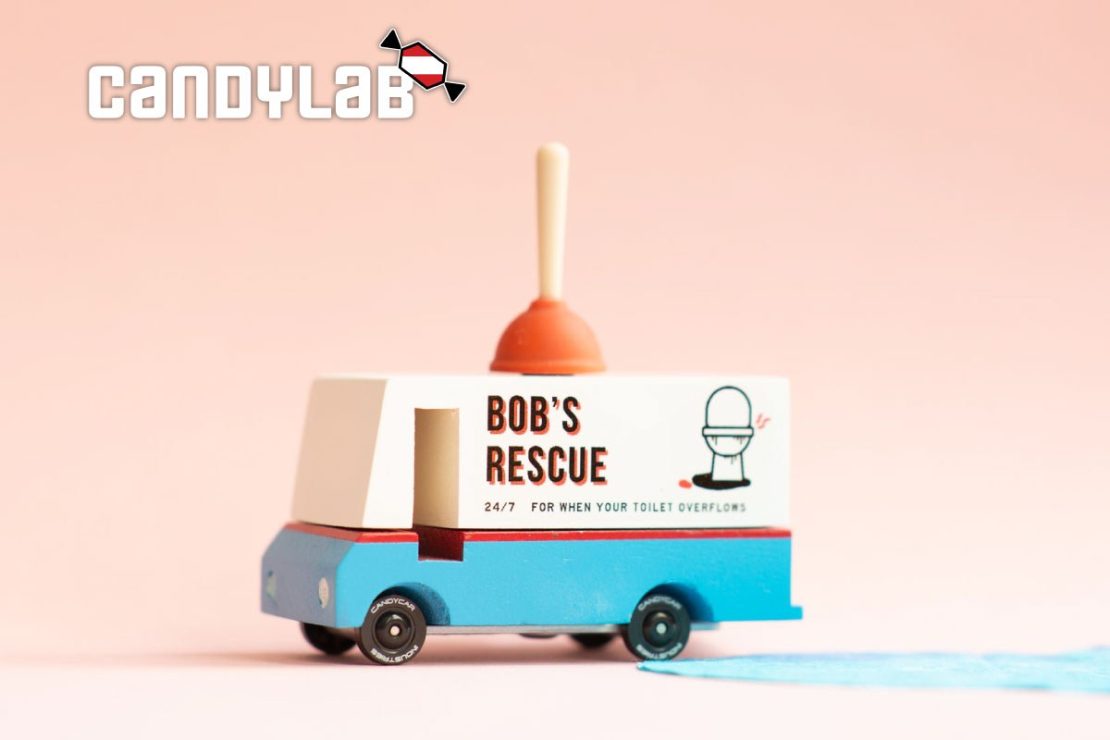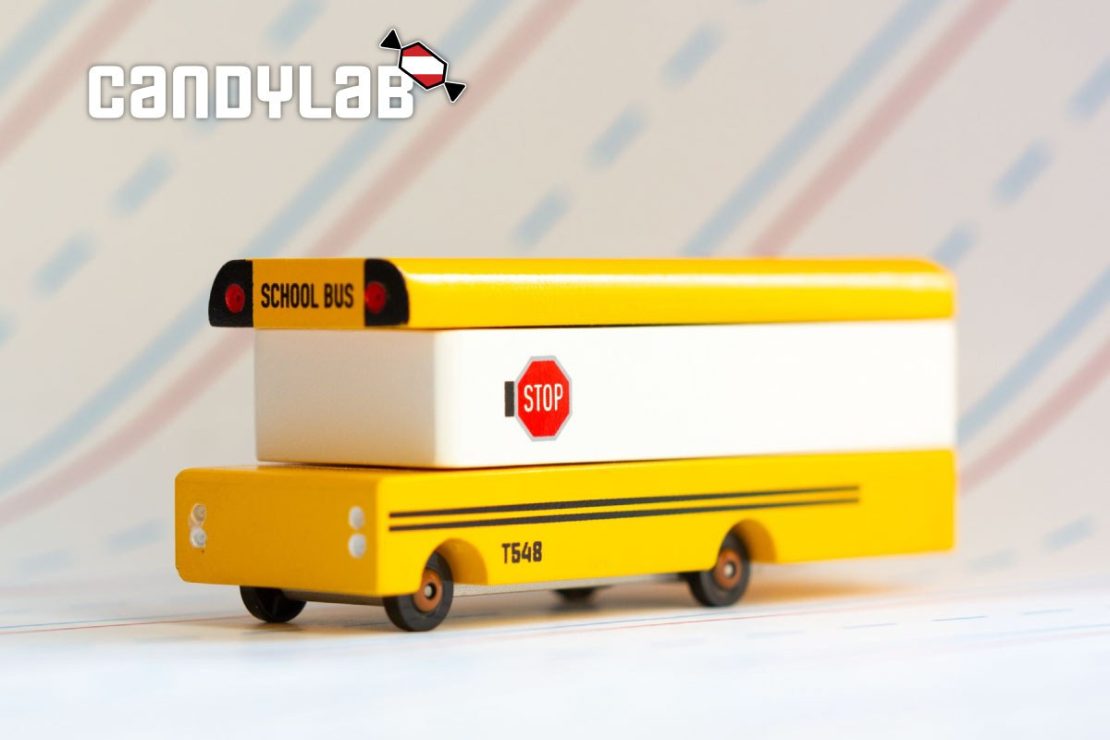 The Candycar line is the perfect size to fit in a 4yr old's hand. At about 3.3" long, they're small in size but have big personalities.
Especially all the food trucks!

Food Trucks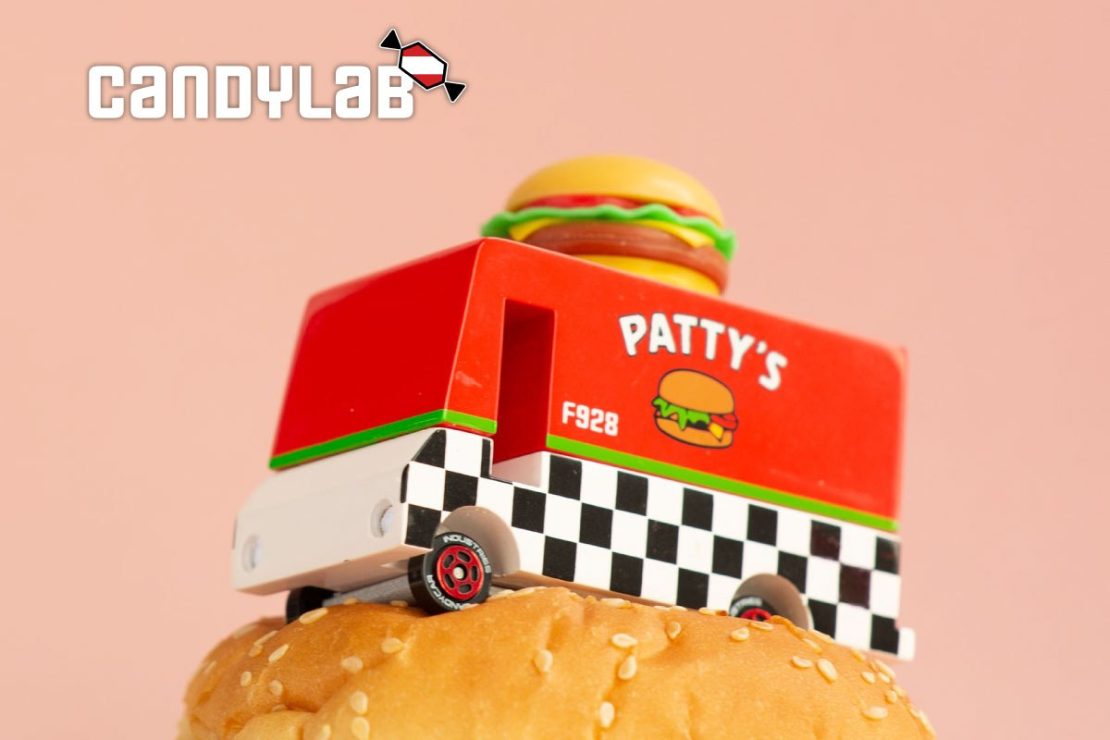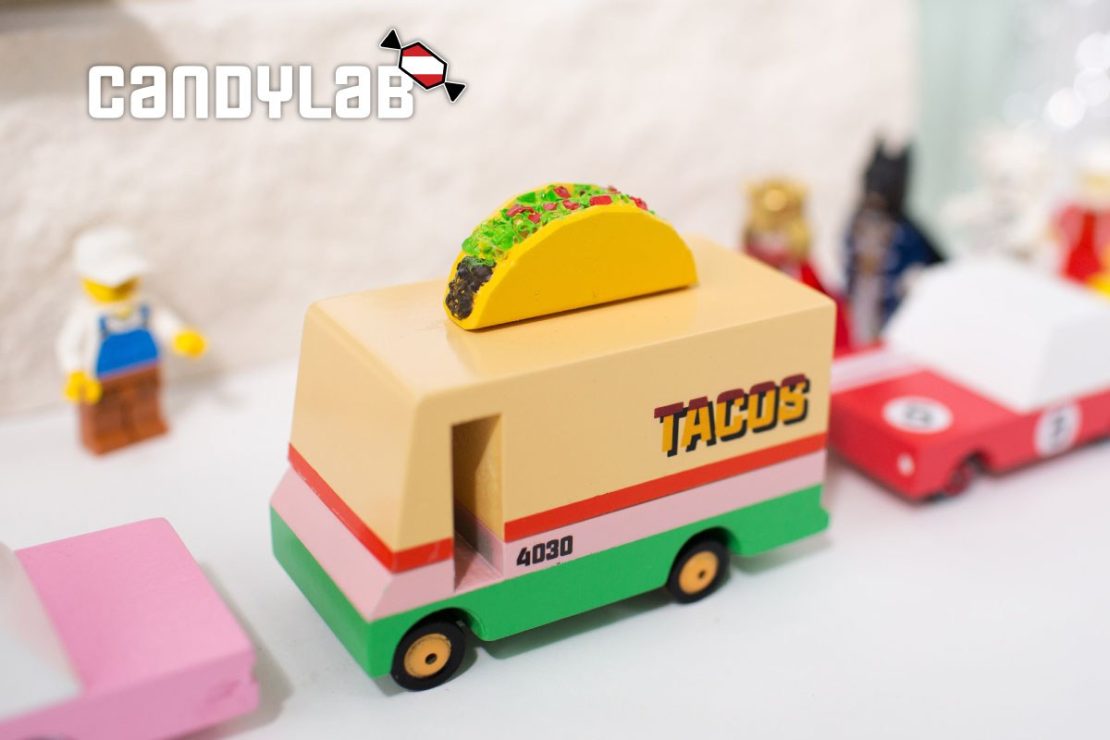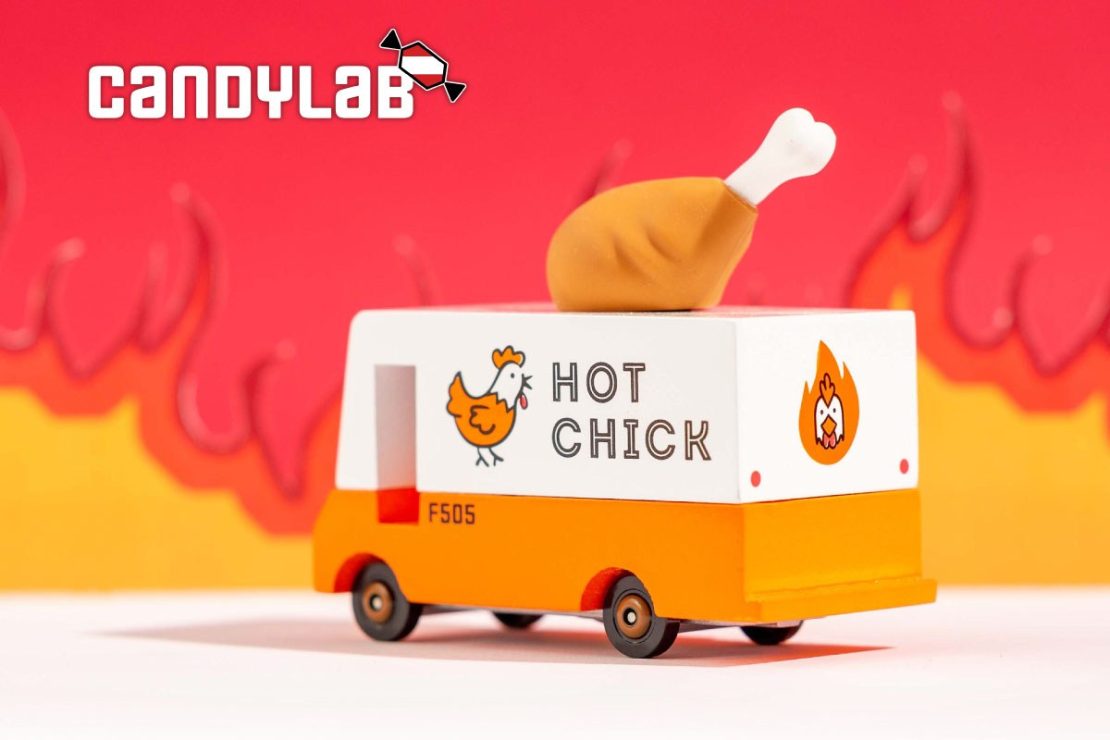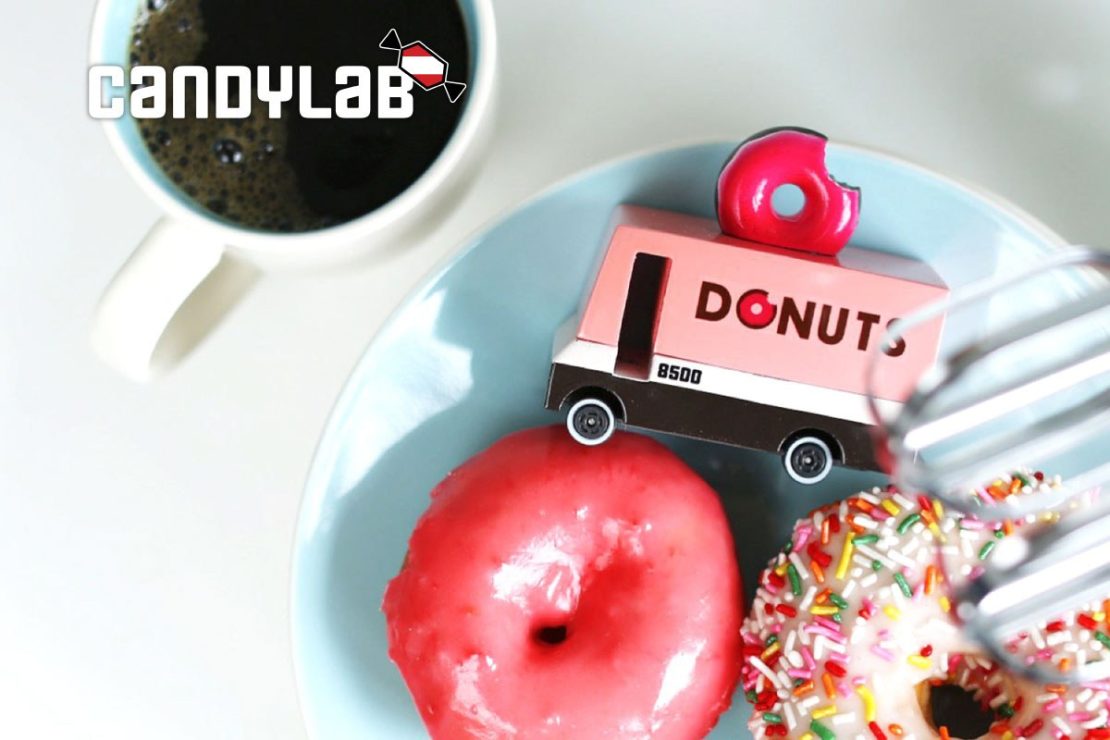 Solid wood, bright colored paints, and loads of attitude. These little vans are totally craveable!
The donuts and ice cream trucks are still on order. Give us a call and we can let you know when they arrive.
Venice Beach Parking Garage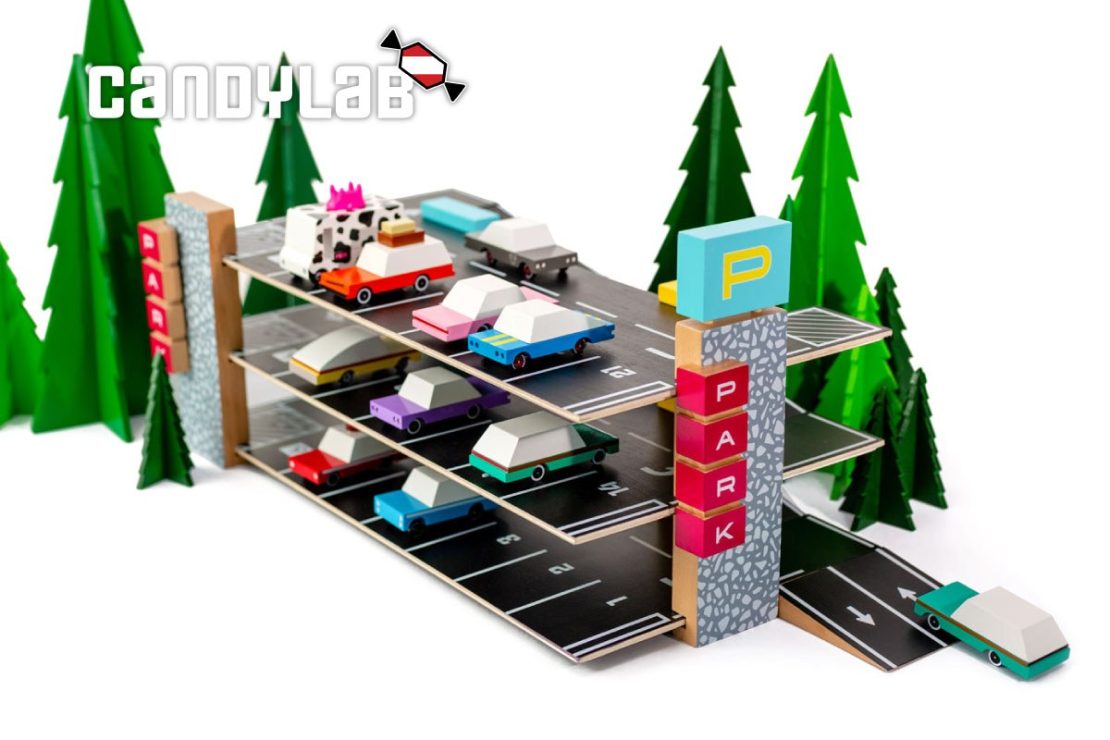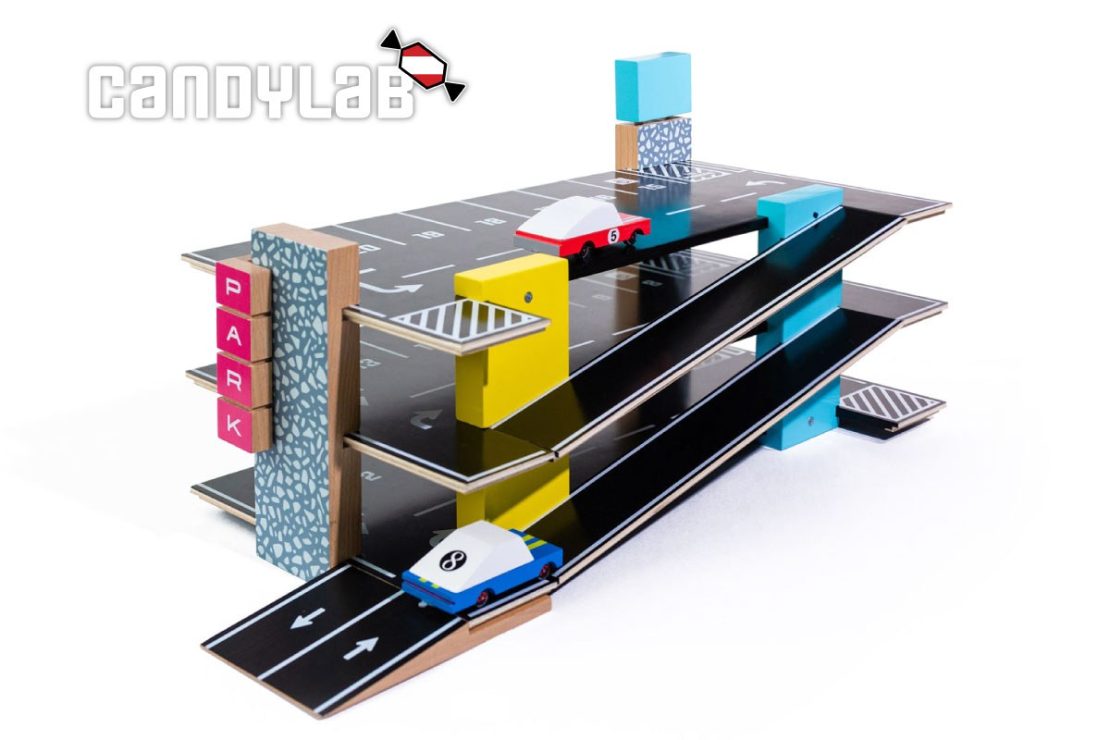 And we cannot stop talking about this parking garage. The Candycars have metal bases. And while that makes a super-sturdy chassis for the wheels, it also makes the parking garage super special.
The parking spots? Magnetic!
So you can drive your car in, find a parking spot, and it sticks in place. This makes it a fabulous way to display and store your Candycars!

---
Candylab Americana
Adventure. Wide open spaces. The freedom of the open road. These wooden vehicles capture our urge to wander!
They're at a larger scale (about 6.5" long) than the Candycars, and are seriously cool.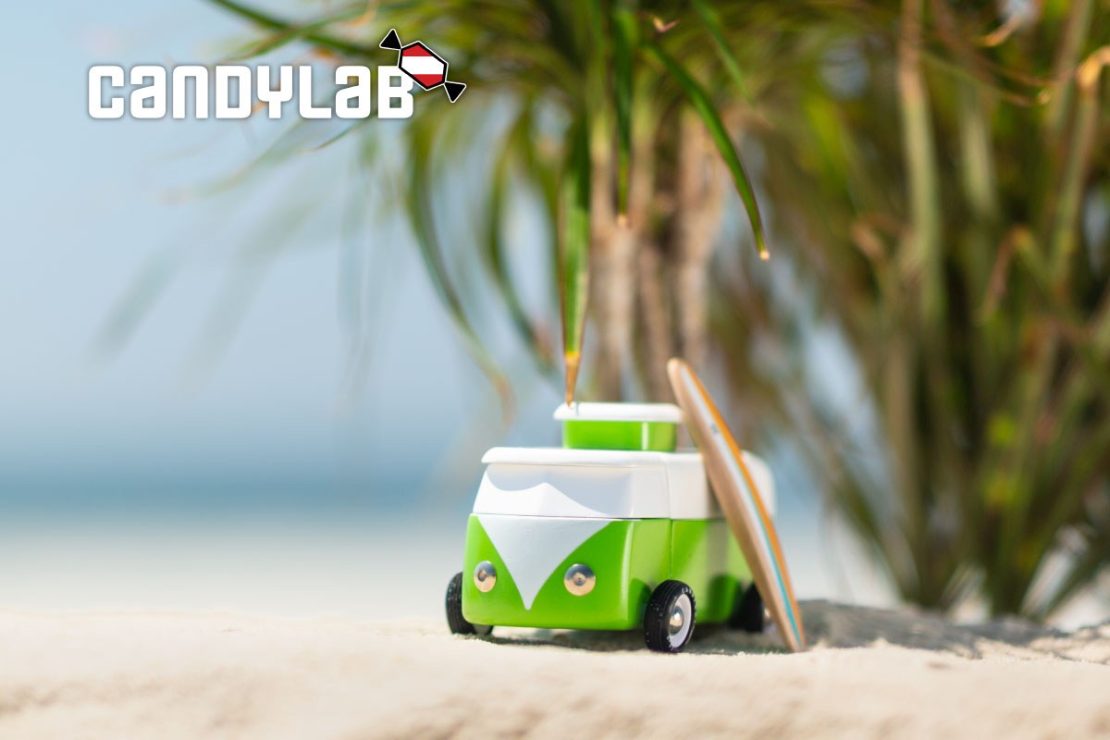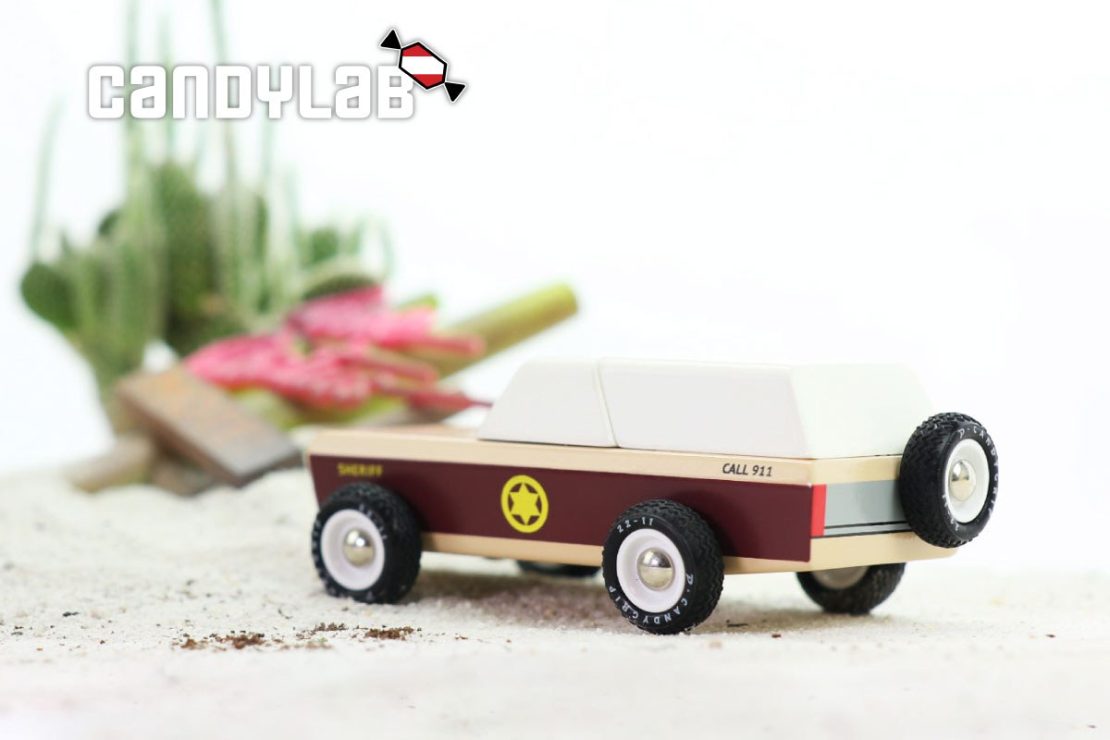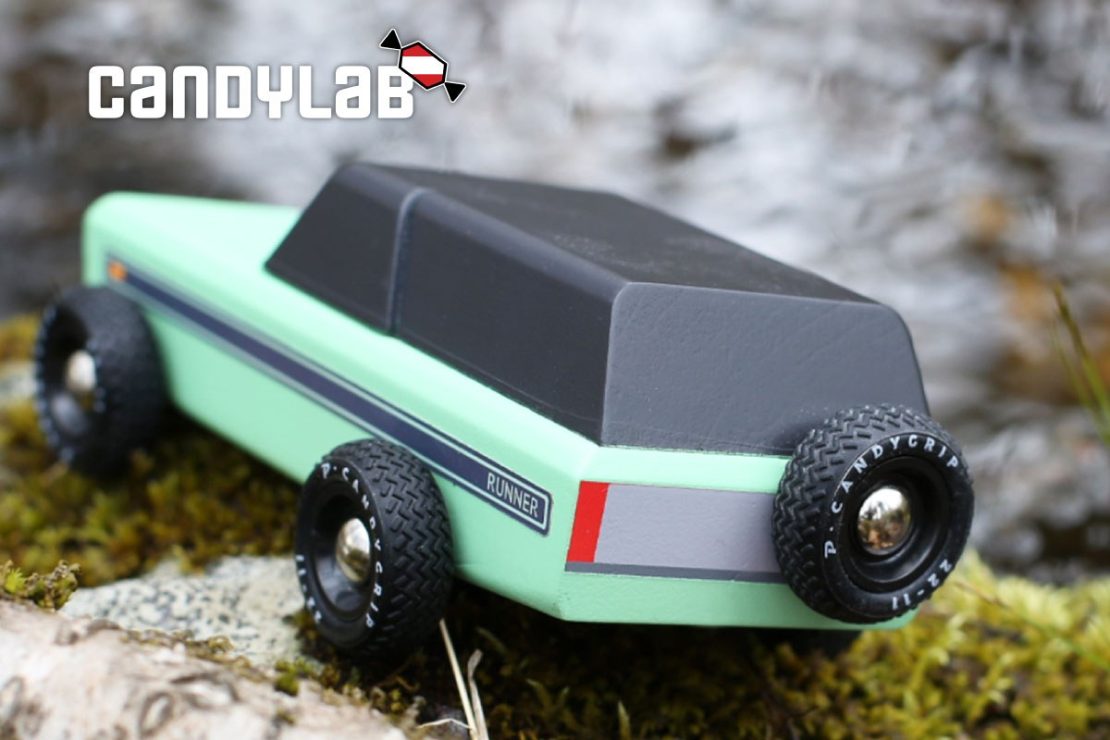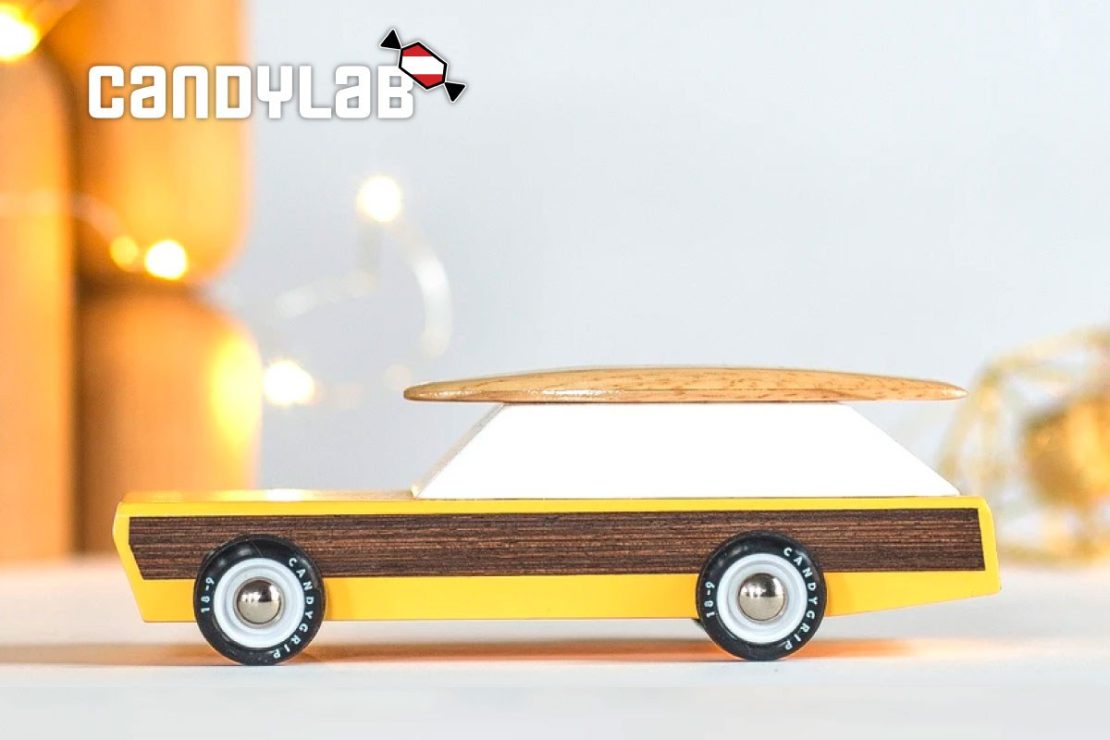 The Americana Runner SUV and Woodie Wagon haven't arrived yet. Call your preferred store and we'll let you know when we've got them!

So you don't have to scroll, here's the collection link again!
Candylab Vehicles