More Than a Pretty Face Mask!
Published Tuesday, August 4, 2020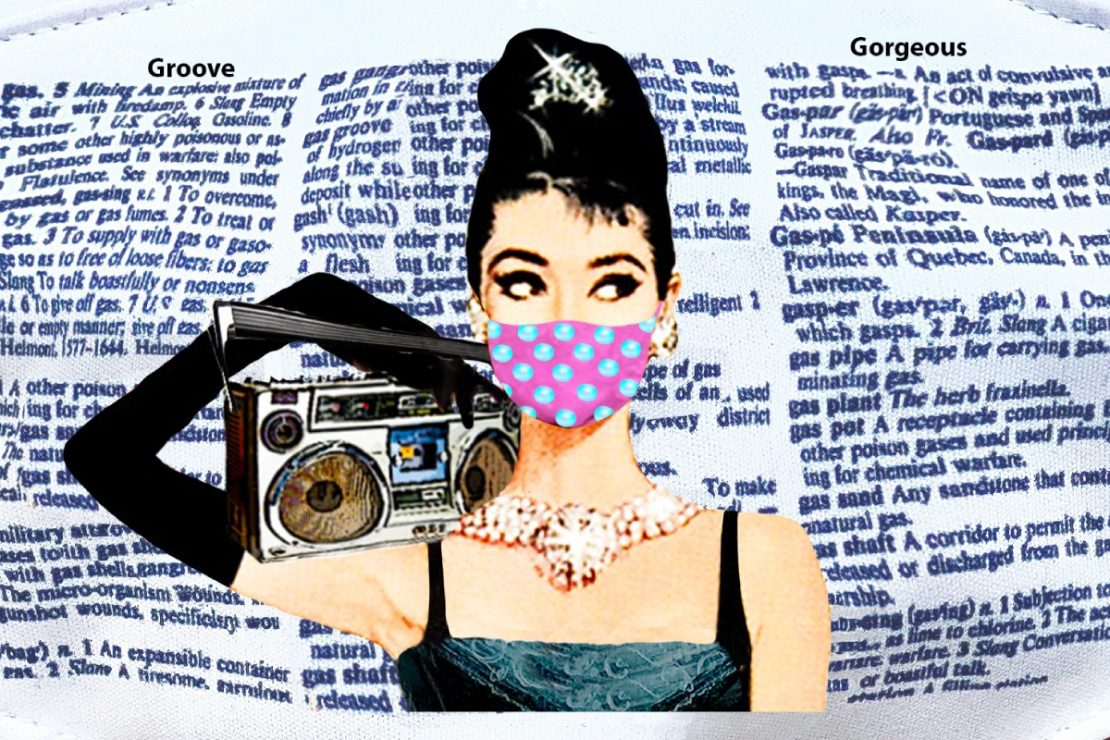 Literally Just Arrived!
New items from Artnwordz
The Happy Up stores are known as a place to find things that are just a step away from "normal". We are always on the hunt for unique and unusual items. Things with flair and panache. If it's a little off-beat? We're in!
Introducing Artnwordz!
This company is run by a pair of artists with a seriously eye-catching asthetic. They take pop culture and give it a little extra POP. Their original artwork uses antique book and music pages that further illustrate the concept in the piece.
They duo recently started creating items that take their originals off the walls and into the world. And we are in love!
Fun, funky, and functional. What could be better?
---
Face Masks

$16.99 each
Mask area is about 6" high x 9" wide
Adjustable ear straps
Anti-Microbial and washable
Three layers of fabric with a pocket for a filter (not included)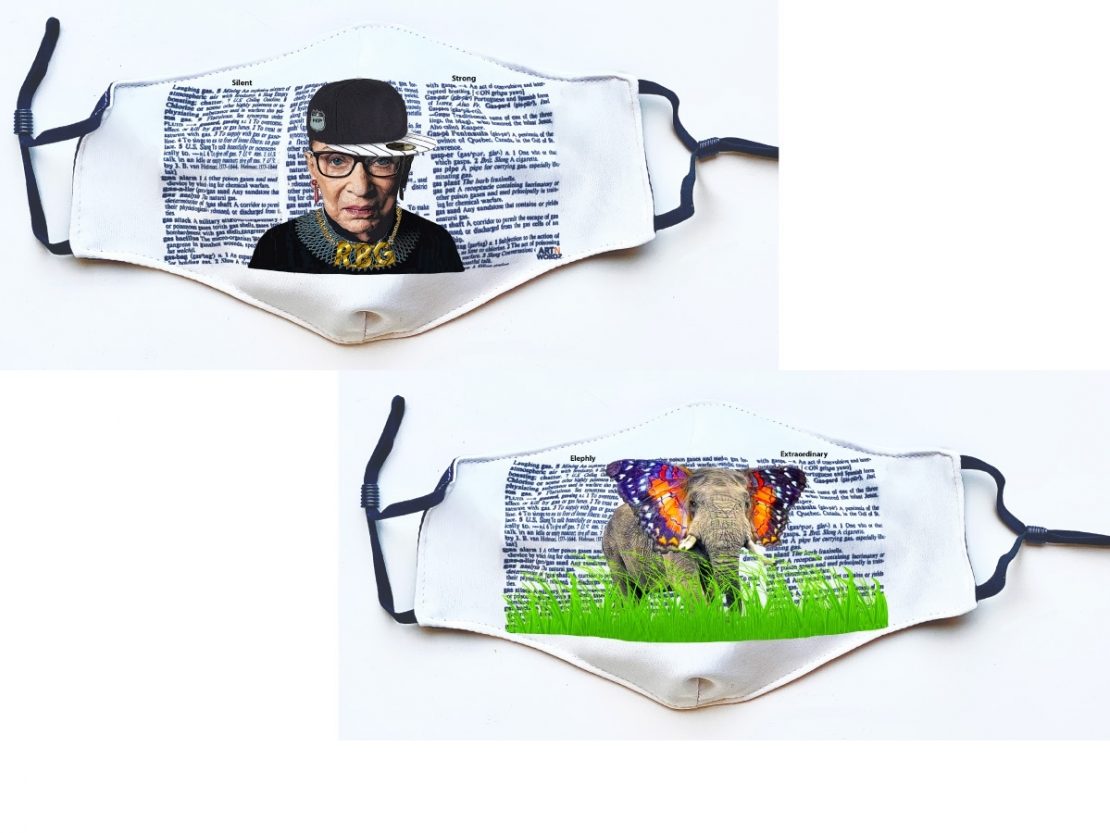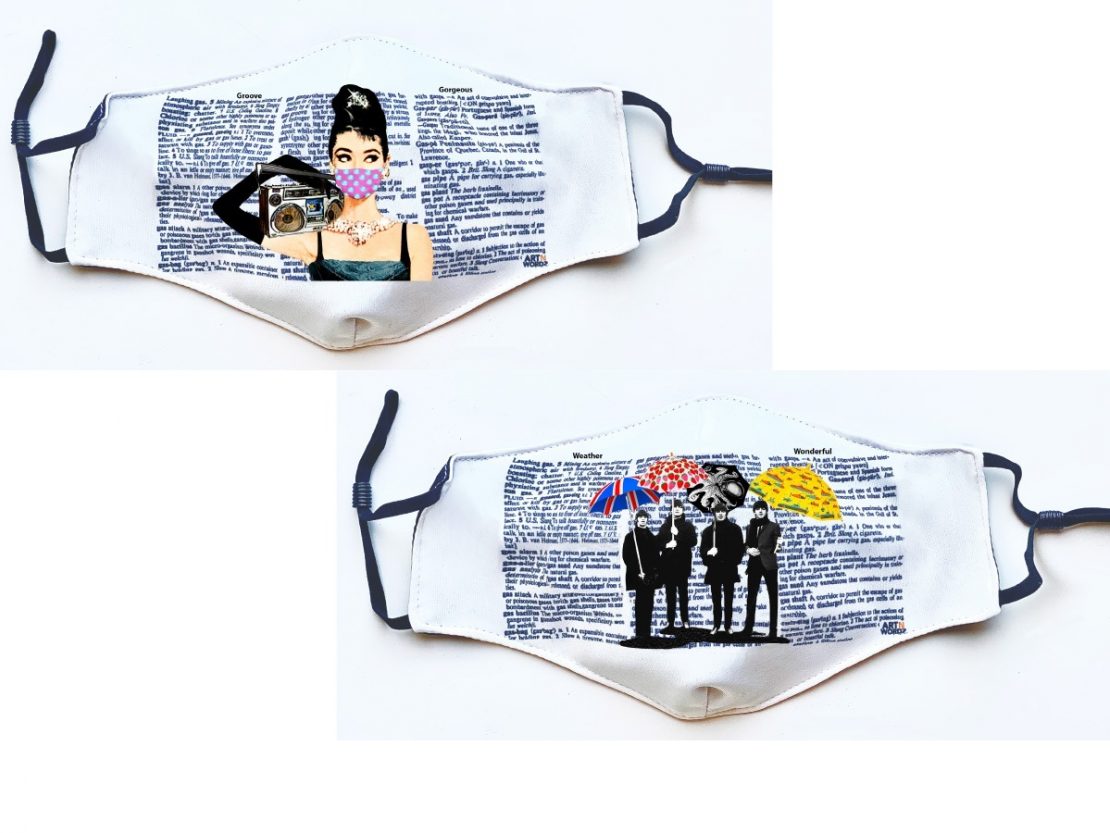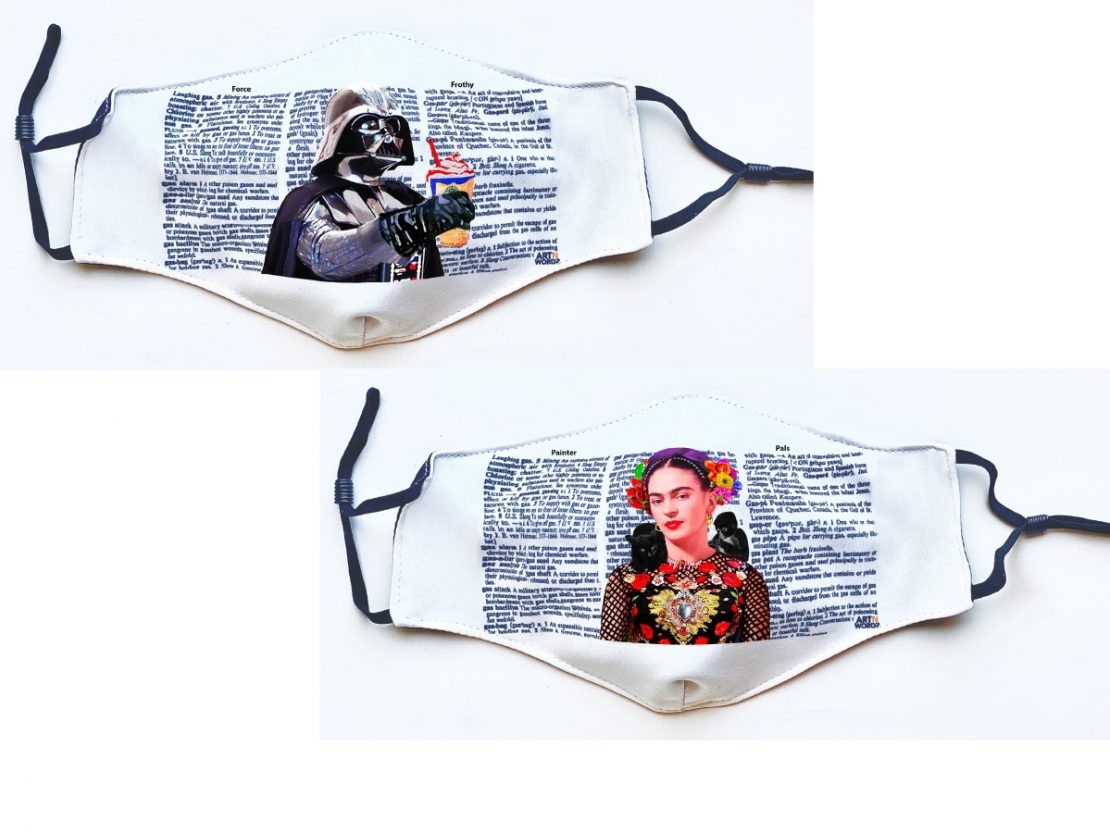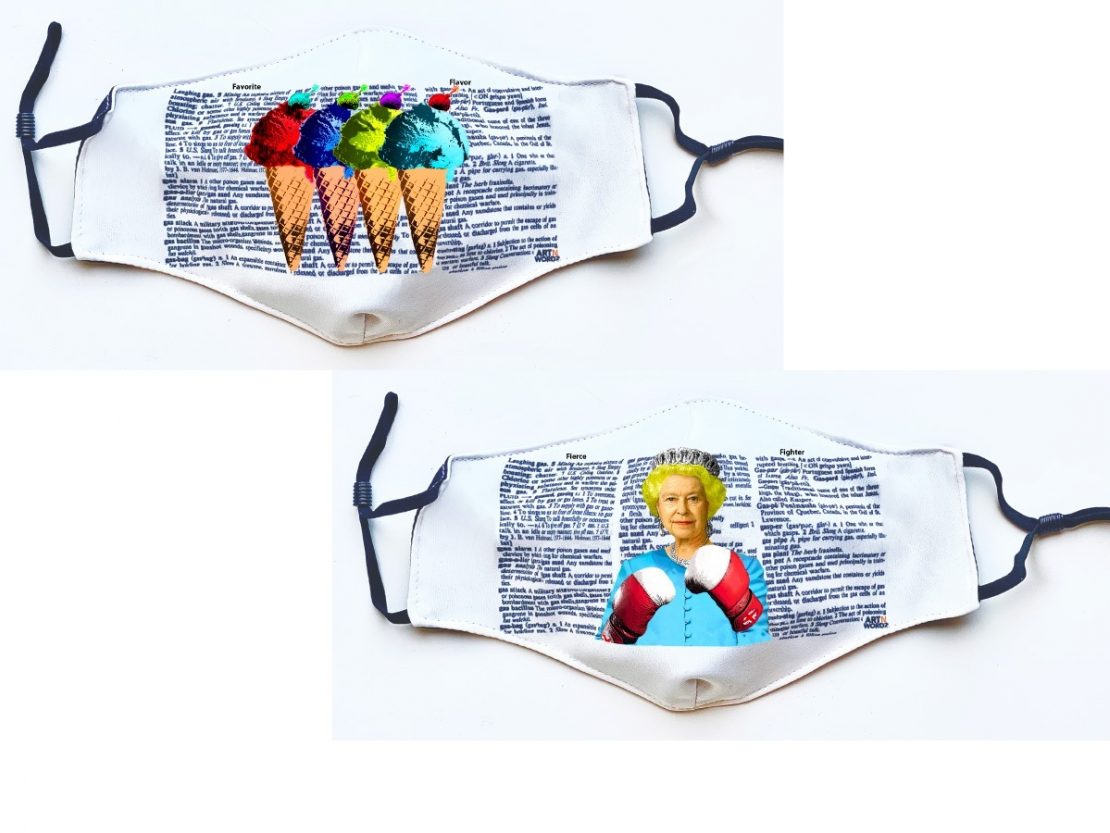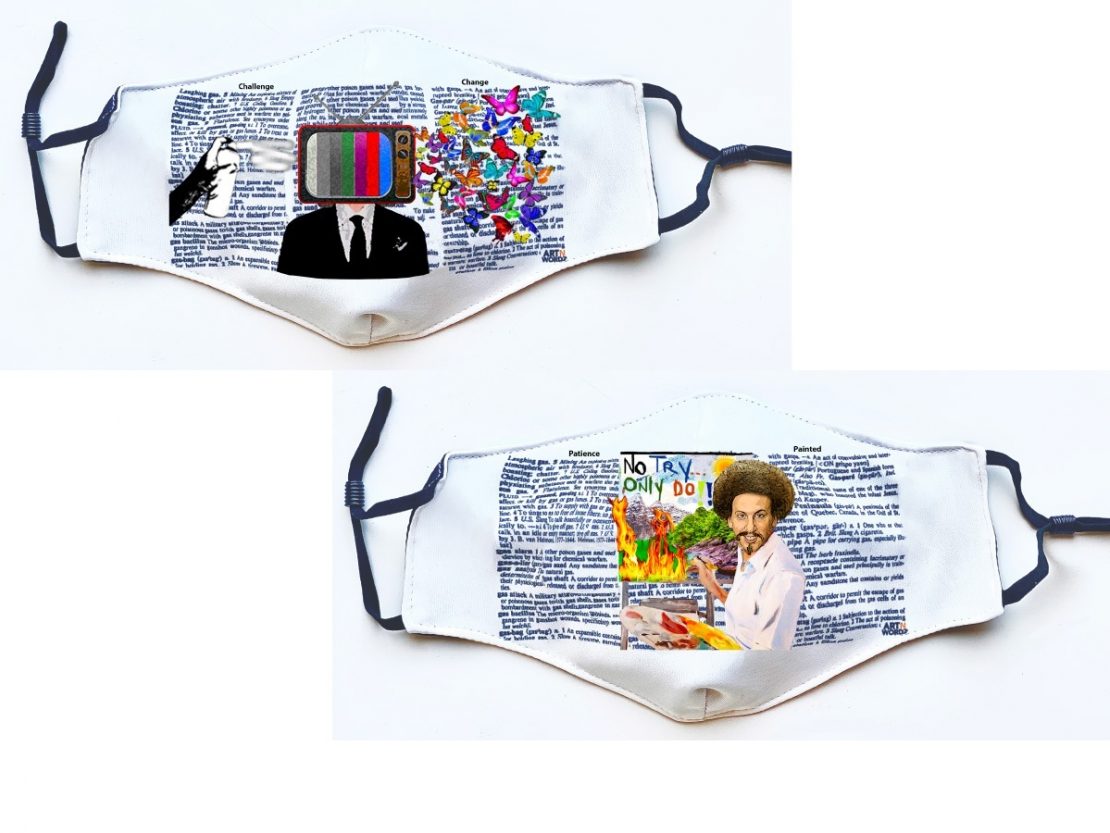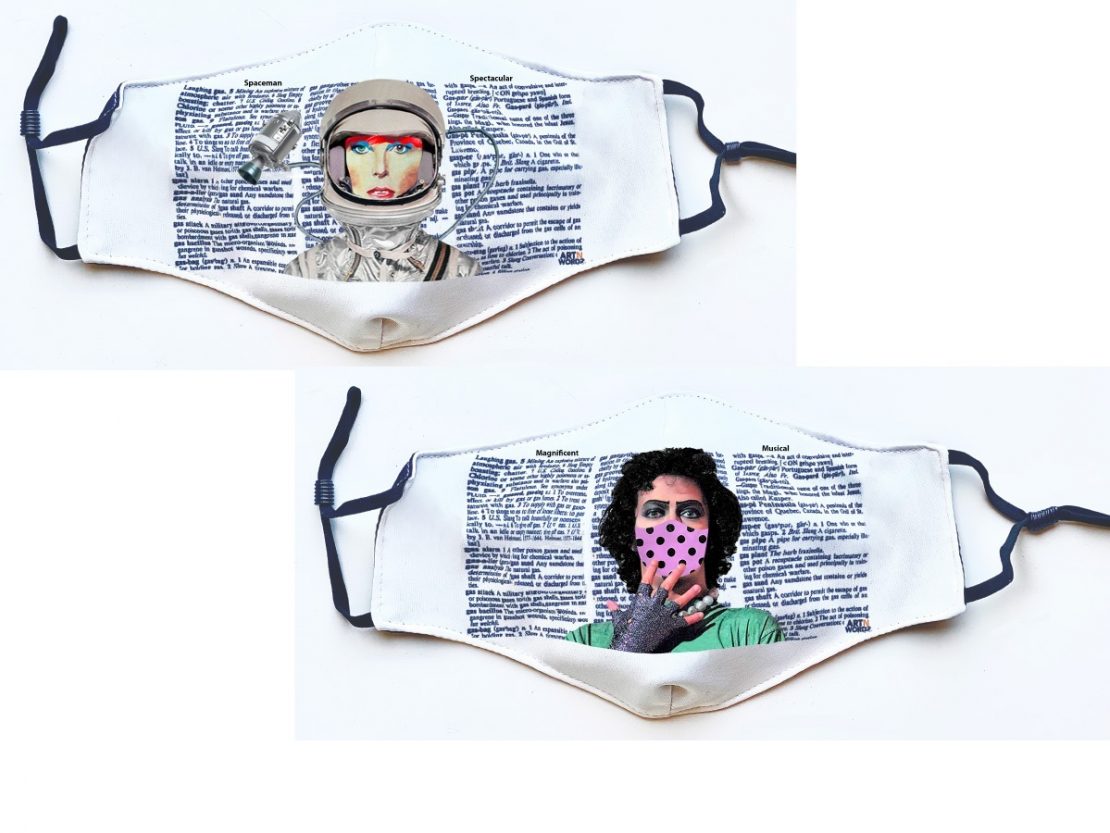 ---
Lunch Bags

$21.99 each
Made from flexible and nearly indestructible Tyvek
Insulated to keep items hot or cold for up to 8 hrs
Waterproof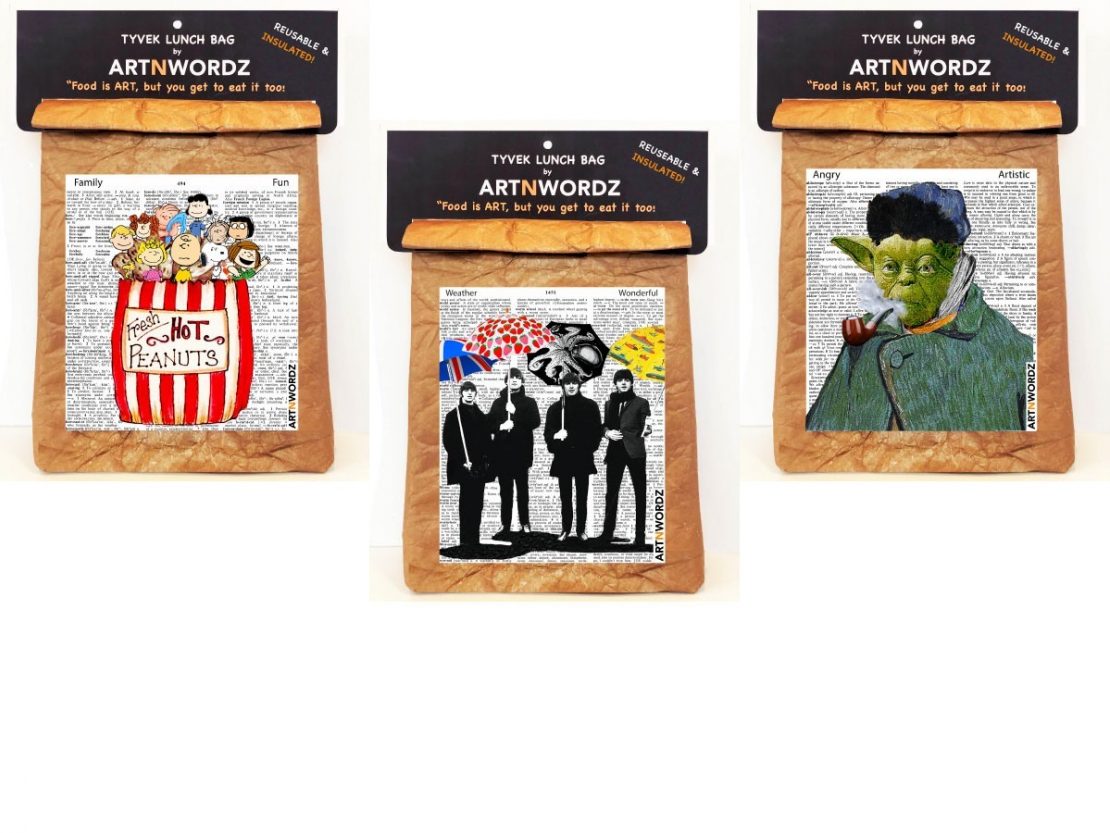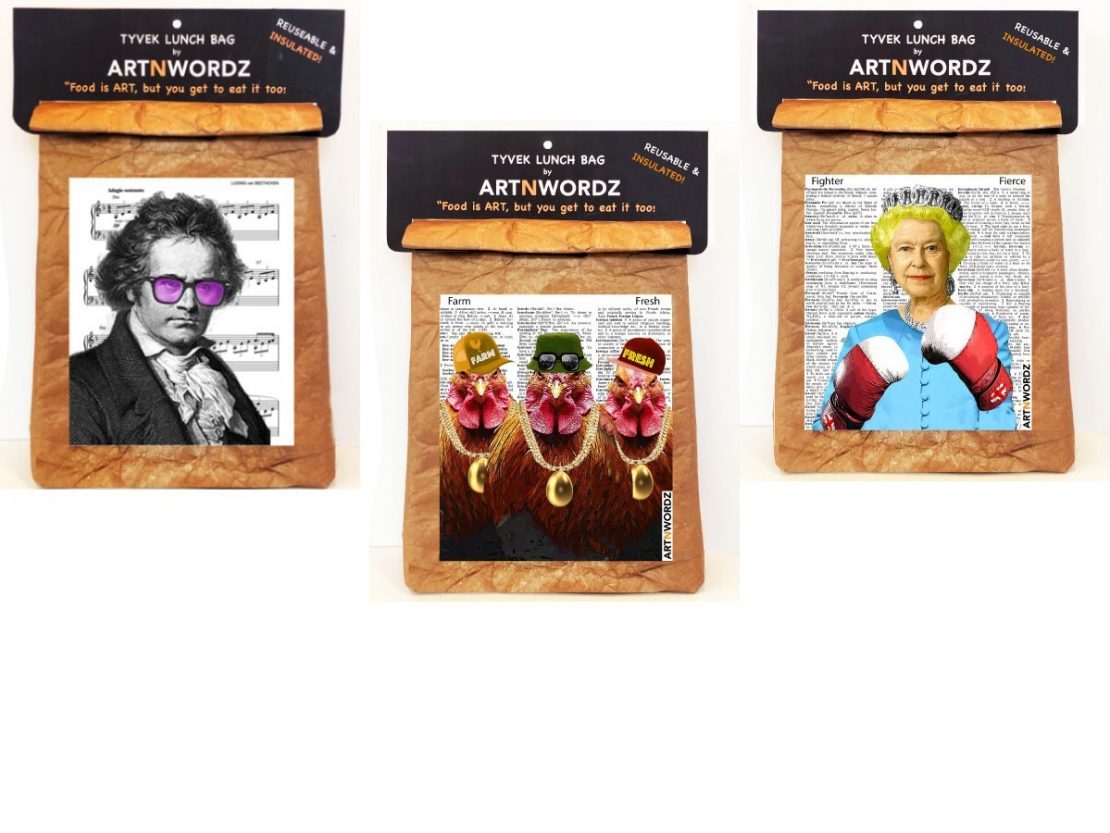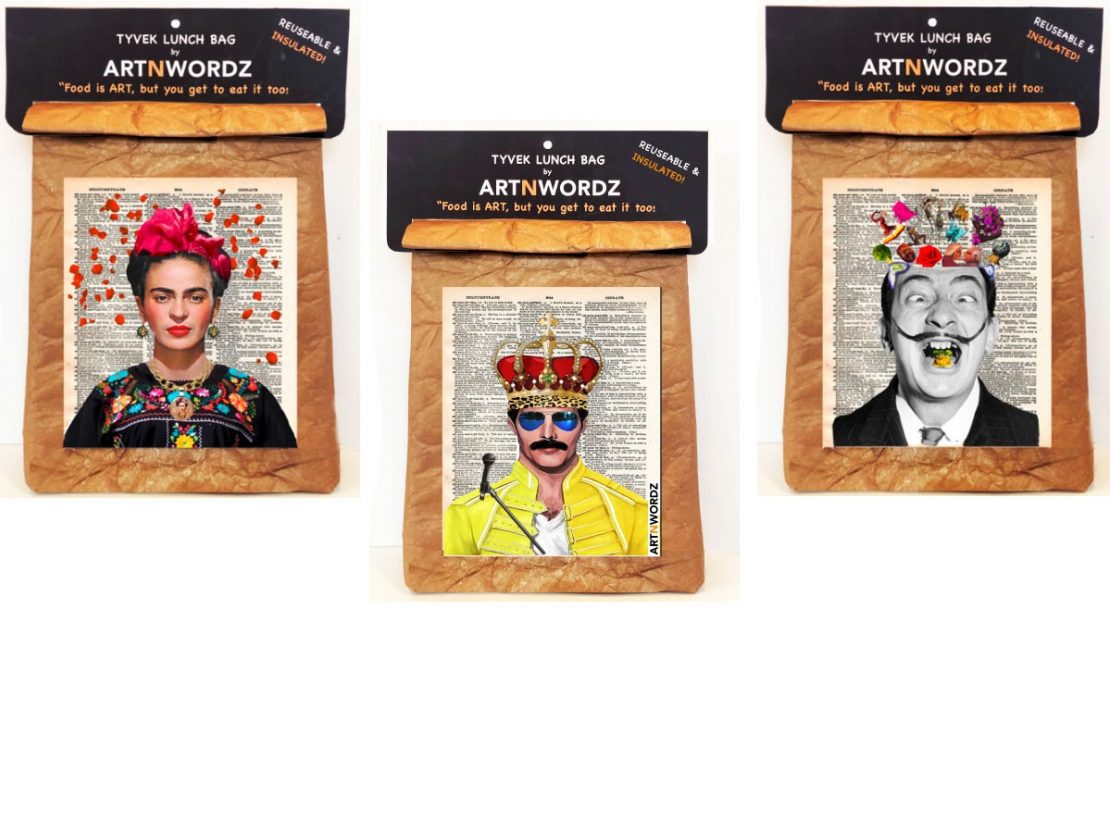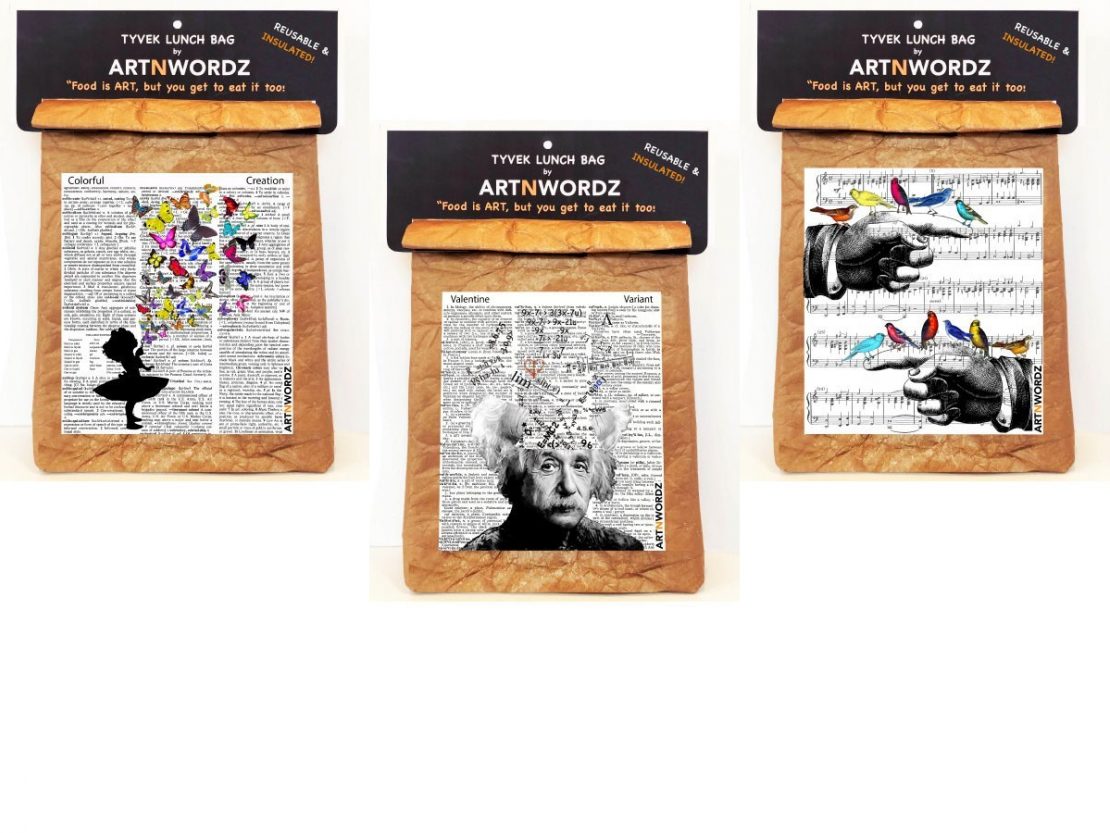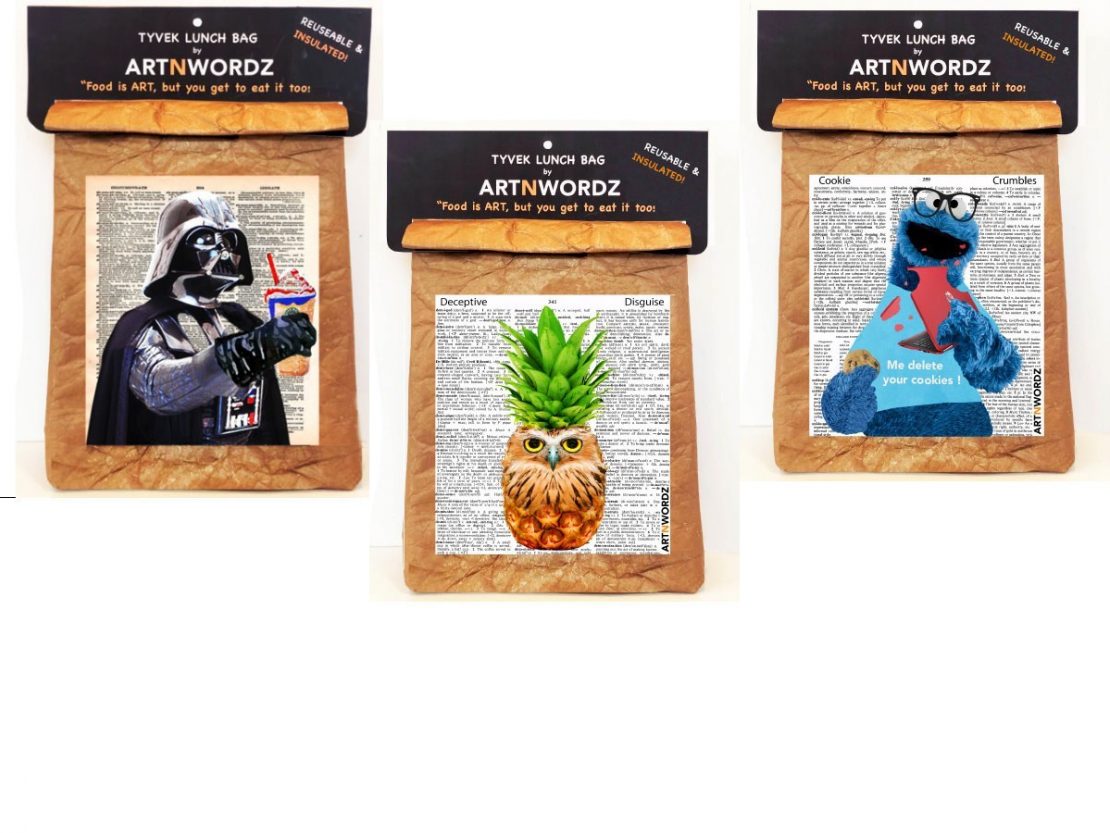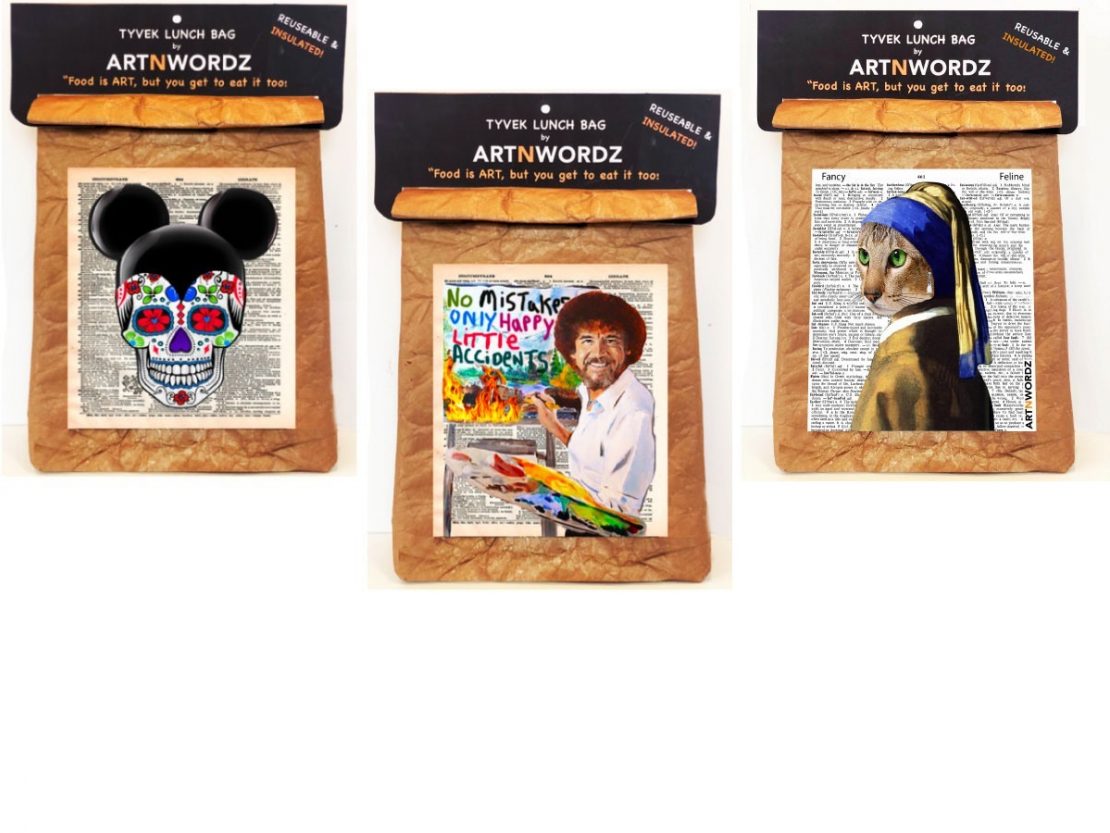 More styles available. Stop by soon to see!