Race Away with Magna-Tiles!
Published Wednesday, August 23, 2023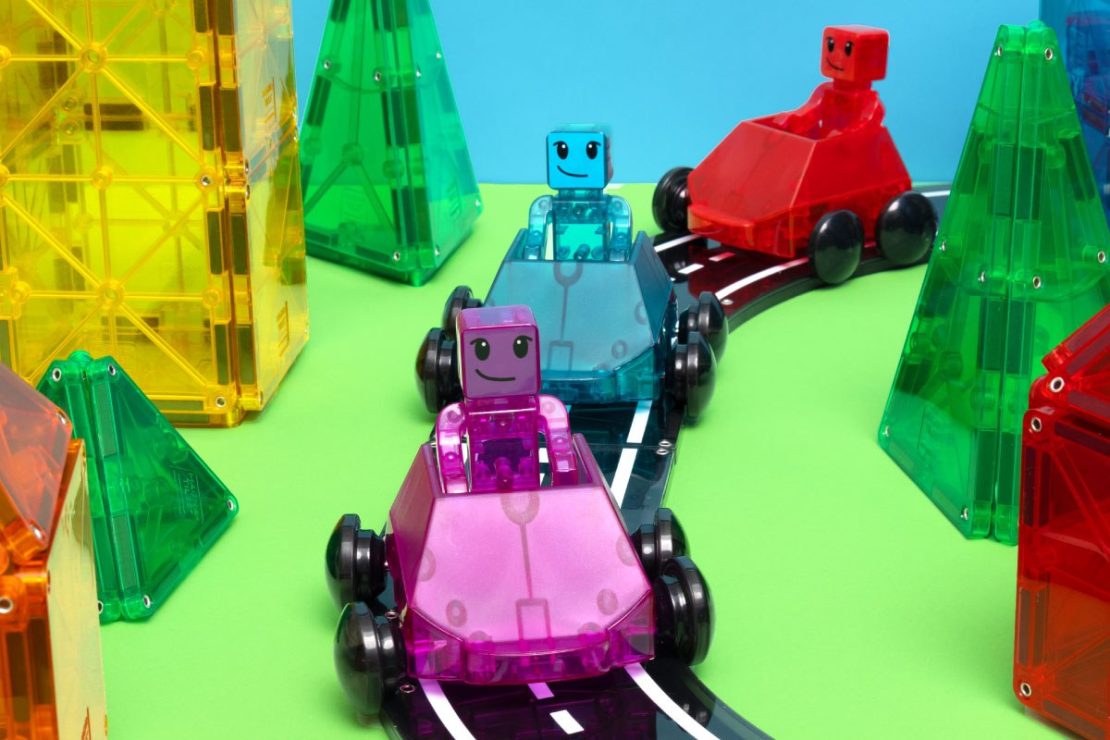 We're all revved up for these In Motion Sets!
Magna-Tiles are a Happy Up favorite. And now they've created a racing set, plus add ons!
Playing with Magna-Tiles is easy for little hands. The panels have magnets embedded in the sides, and they don't have a right or wrong way to connect. Kids can stick them together without worrying about polarity. They hold securely so structures won't collapse. Just give them a little tug when it's time to take things apart.
One of the things we love the most is how beautiful the tiles are… They have bright and rich colors. It's almost like you're building with stained glass!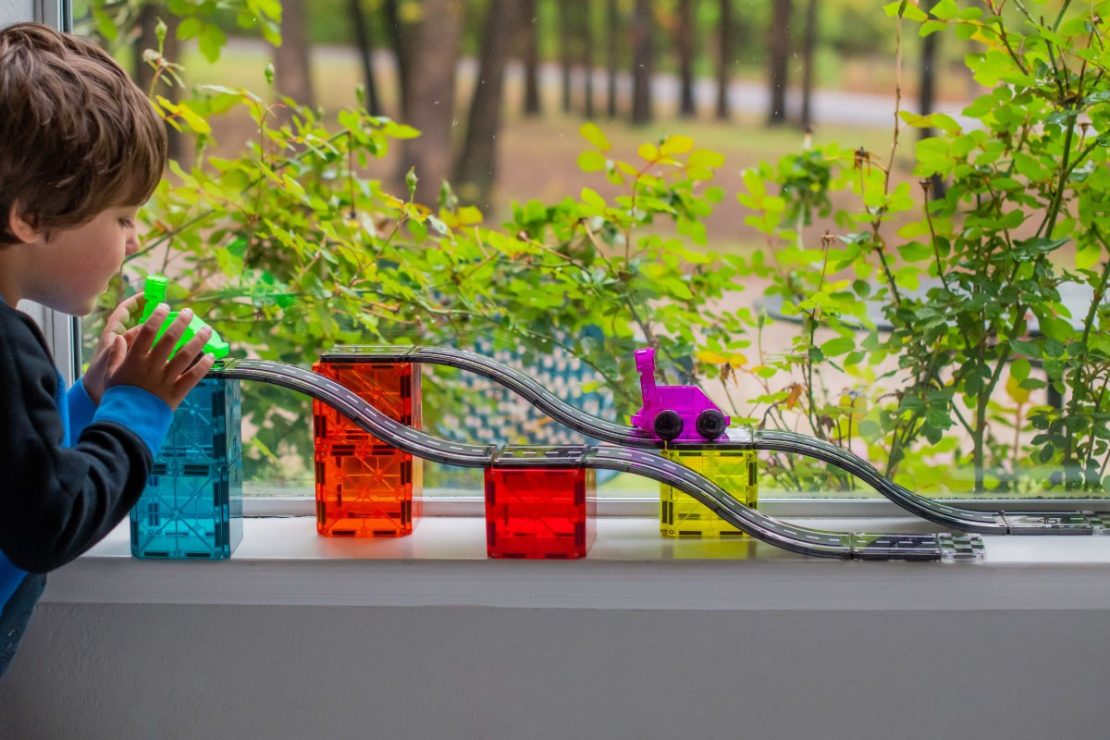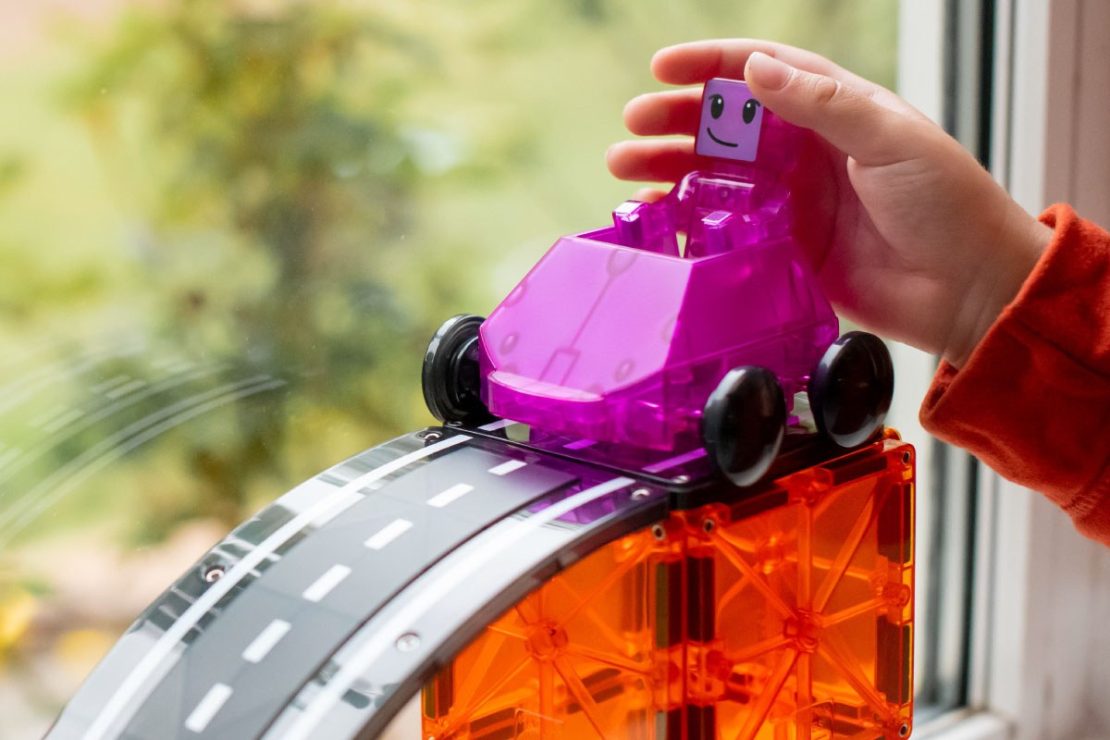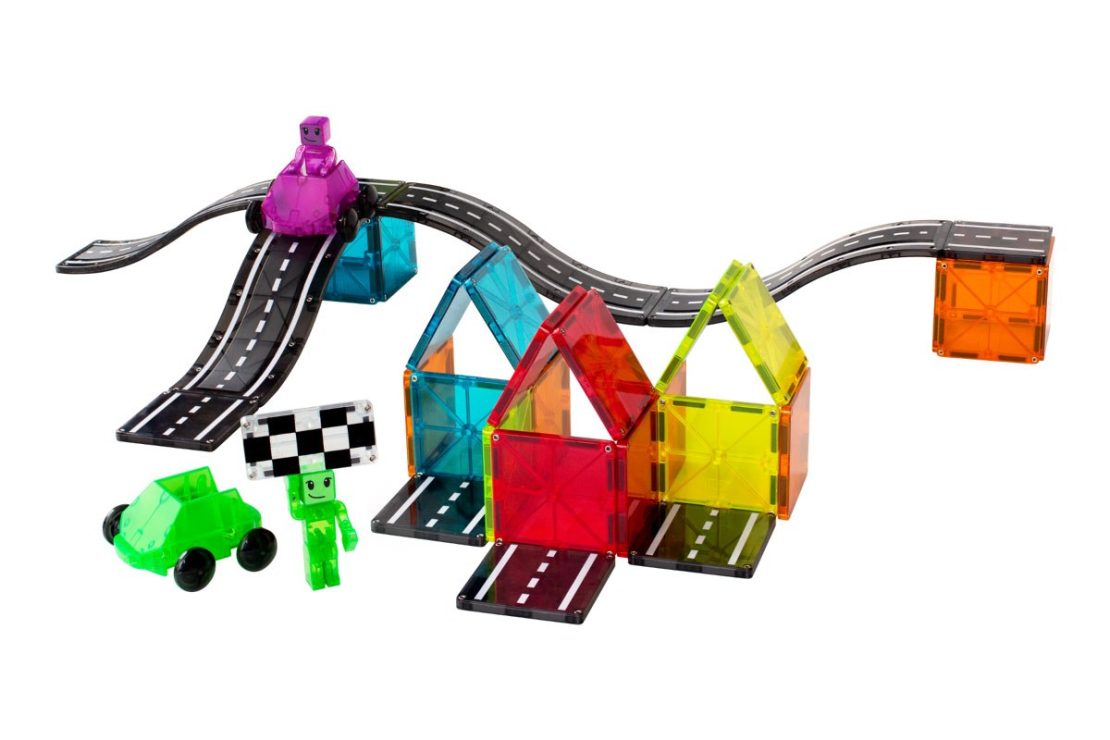 The new In Motion series brings the thrill of racing to the Magna-Tiles world. The Dasher cars have a really clever design. The wheels ride on the edges of the tiles. This keeps them on the road, no matter the incline or curve!
All Magna-Tiles sets are 100% compatible with each other. They're extremely sturdy thanks to the internal latices and rivets. They're made from food-grade, non-toxic and highly transparent MABS plastic that's free from BPAs, phthalates, and latex.
Magna-Tiles are for children 3 years and up.

---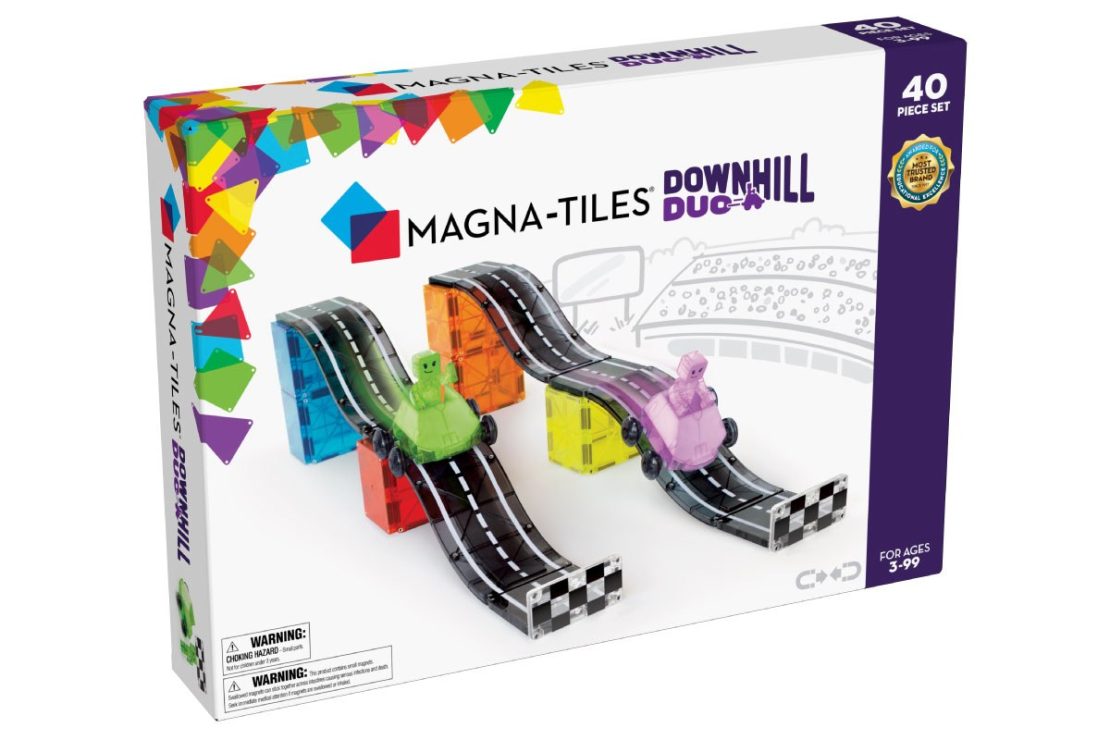 40 Piece Set:
4 Ramps​
2 Vehicles (Green and Purple)​
2 Figures (Green and Purple)​
6 Road Squares​​
24 Squares​
2 Finish Lines Rectangles​
---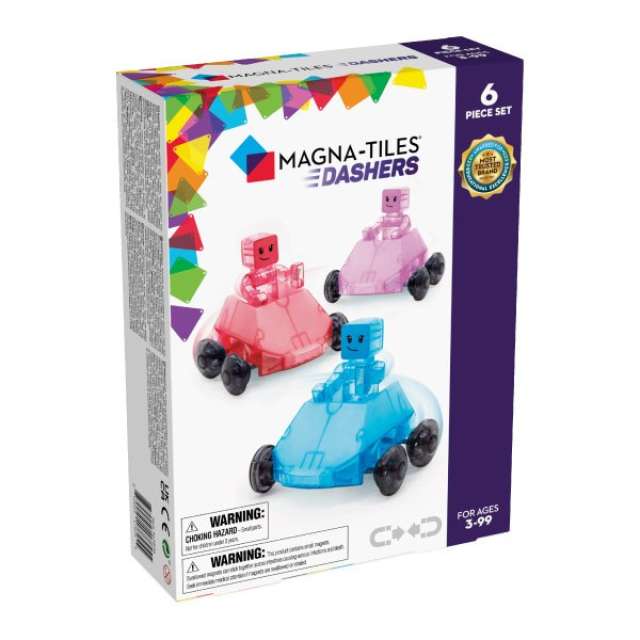 Dashers
6 Pieces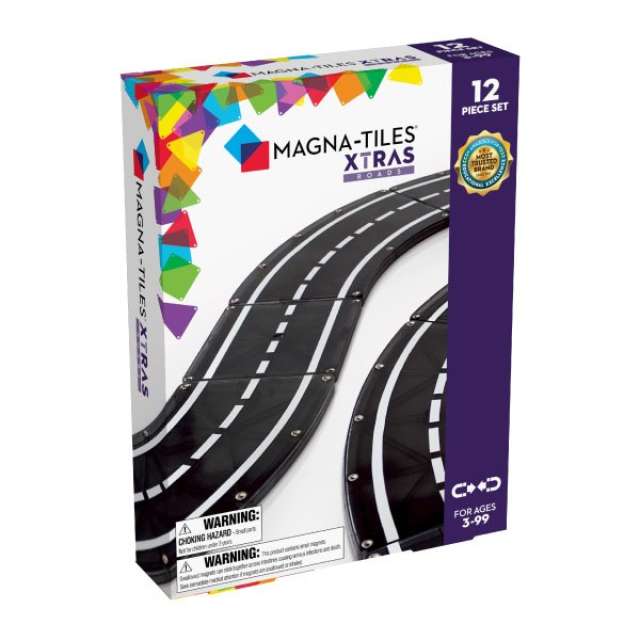 Xtras Roads
12 Pieces
---
Other Magna-Tiles We Love:
See more Magna-Tiles sets here:
Magna-Tiles