Shop Happy, Anytime, Anywhere!
Published Tuesday, September 8, 2020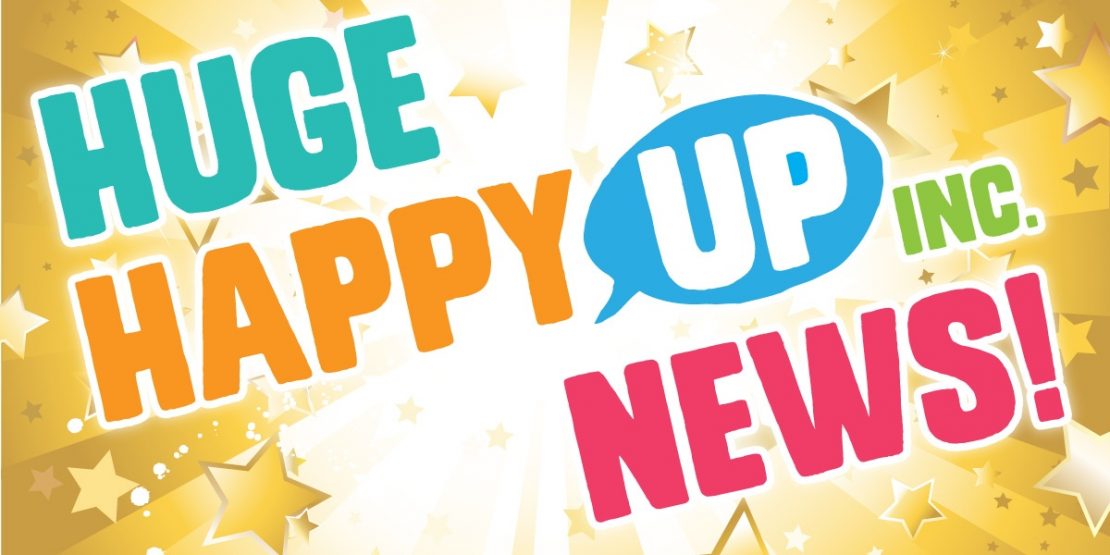 Our online store is now open!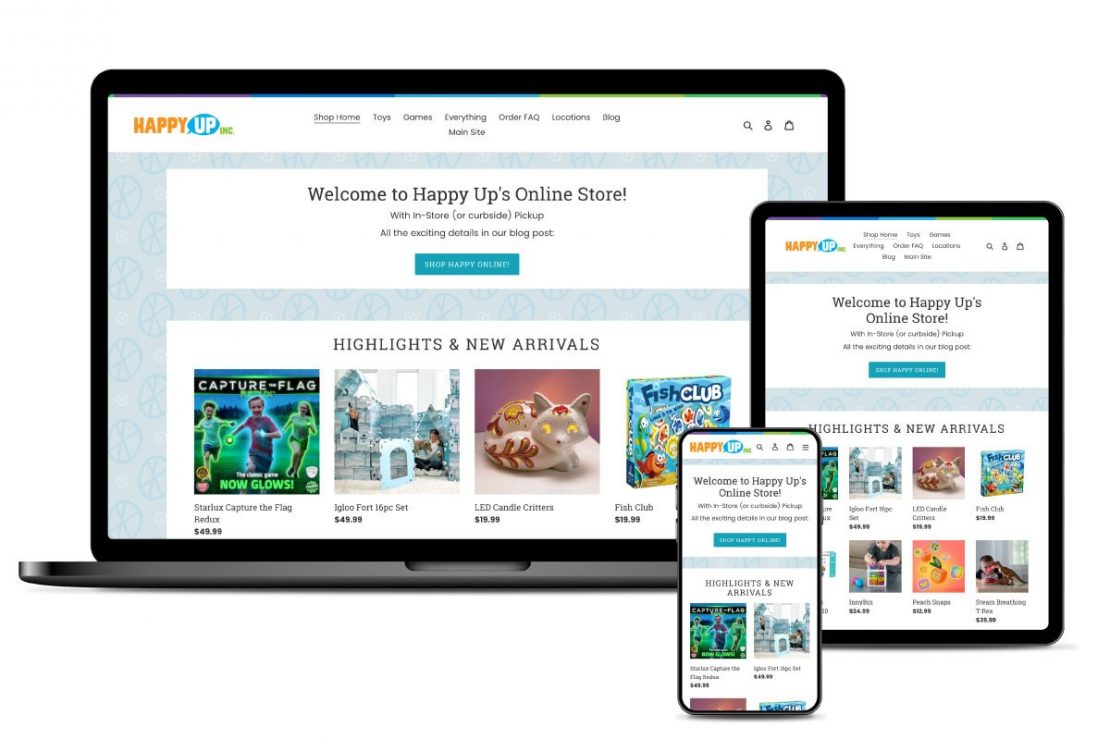 Yay!
It's been a long time coming, and we're ready to open the (virtual) doors to our new online store! Just like our brick & mortar stores, the online version will be an ever evolving experience.

Shop Happy Up Online!
Yes! You can purchase online and pickup at your preferred store!
Way back in January we asked folks to weigh in on what features they'd want from us if we offered online shopping. Purchasing online with in-store pickup was the top result. And this was before shut down orders and contactless shopping became a necessary thing.
Here are the turn-around times for both locations:
Happy Up Edwardsville:
Orders are usually available for same day pickup if ordered by 2pm, Monday - Saturday.
If ordered after 2pm on Saturday, your order will be ready on Monday (or the next business day in case of holidays).
Happy Up Clayton:
Orders are usually available for next day pickup If ordered by 2pm, Tuesday - Saturday.
Orders placed before noon on Sunday will be available for pickup on Tuesday.
Some items may take additional time. We will contact you to let you know.

Why the difference in turn-around times for store pickup?
Clayton is a smaller store. We do our best to make sure the items listed are in stock at both locations. But that isn't always the case, so we may need extra time to bring things across the river.
The online store has features we're super excited about:
Search:
By item name, number, keyword description... type something in and ... Ta-da! Results!!
Filter by Age:
Now when you're looking at a category, you can easily focus on the items for one age group at a time. Or you can see everything at once!
Sort:
Alphabetically, by price, or featured items first.
While these are pretty normal features for an online store, our previous product section wasn't built to include them. These basic functions will make your shopping and browsing so much better!
Customer Accounts:
See past orders and save your info for quicker checkout
A Few FAQs:
Are you still offering free gift wrapping?
There's a checkbox at the first step of checkout to let us know you want items wrapped. We'll call you to get instructions so our reputation for fabulousness will continue! You can also give us gift wrap instructions or tell us anything else we need to know about your order in the text box.
What about gift certificates?
You can purchase gift certificates for use in our stores on the website. For now, we aren't able to redeem them online. If you need to shop online and have a gift certificate, give us a call or email and we can make arrangements for you.
Can you ship things?
Sure! We charge what UPS or USPS charges. We process shipping orders Monday through Friday at our Edwardsville store. If you choose shipping at checkout, we'll call to get it all set up and then send you payment info as a second step.
We are here for you!
Our devotion to top-notch customer service does not change. We want your online experience to be just as good as shopping in one of our stores. If you ever have questions or need help in any way, reach out!
Email:
help@happyupinc.com
Phone:
Happy Up Clayton
(314) 725-2455


Happy Up Edwardsville
(618) 656-9596
Happy Shopping!
Shop Happy Up Online!
Ps-- If you're looking for our old product section, you can find it here.
Many of these items are still in the process of migrating to our new shopping site.