Sweet Summer Savings!
Published Wednesday, July 20, 2022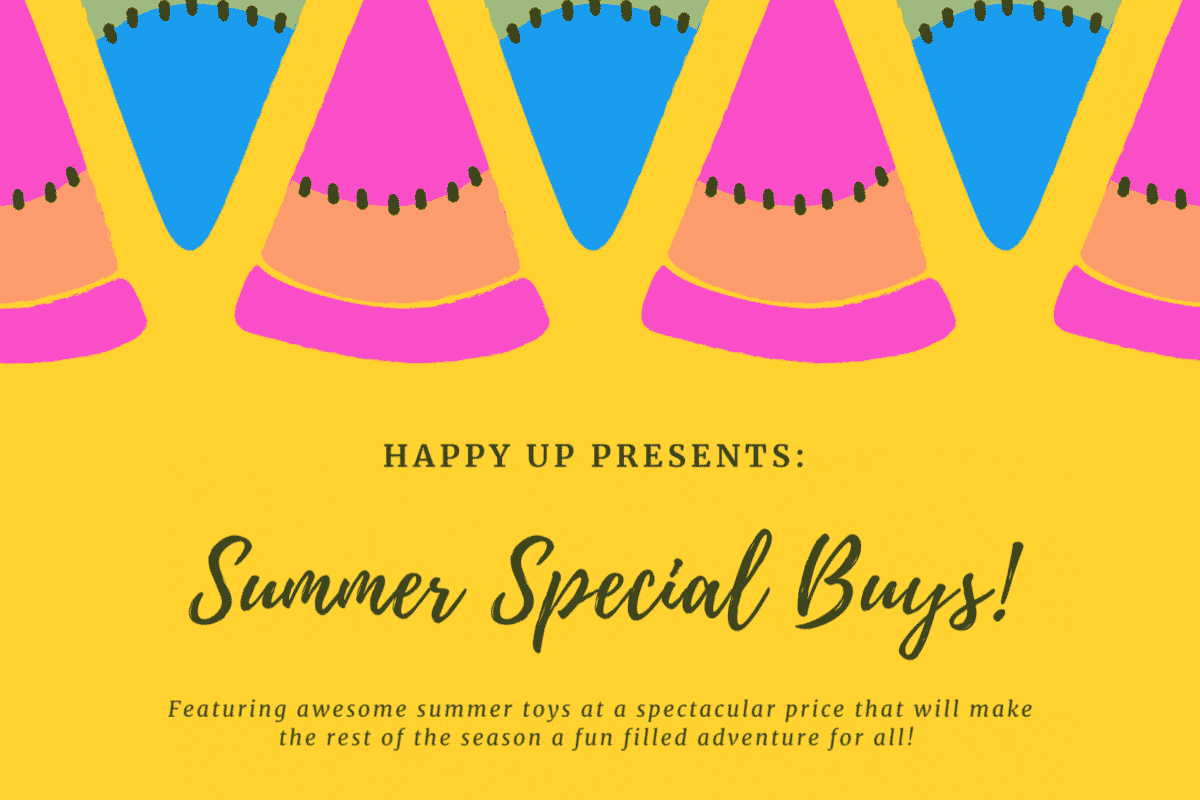 Finish up summer with some sweet savings the whole family will enjoy!
The middle of summer often means the end of ideas to keep the kids busy, wallets getting thinner, and prepping for the return to school. Do not fear - Happy Up is here to get you through! We have great end of summer deals ready for you to save a little money, create activities for your kids, and make some memories.
---
Special Buys!
See Full Collection Here
---
Kidtivities Are Ready!
Shop online and pick up in-store these amazing kidtivities! Extremely affordable, only $3 - $5 per kit, these sets will make for a crafty, sciency, and simple fun time. Traditionally these kits were offered as an in-store activity but this year you can take them home and complete them on your schedule!
From botany, rockets, painting, and mixing there is a kit for everyone!

Kidtivities!