Treat Your Sweet
Published Wednesday, January 15, 2020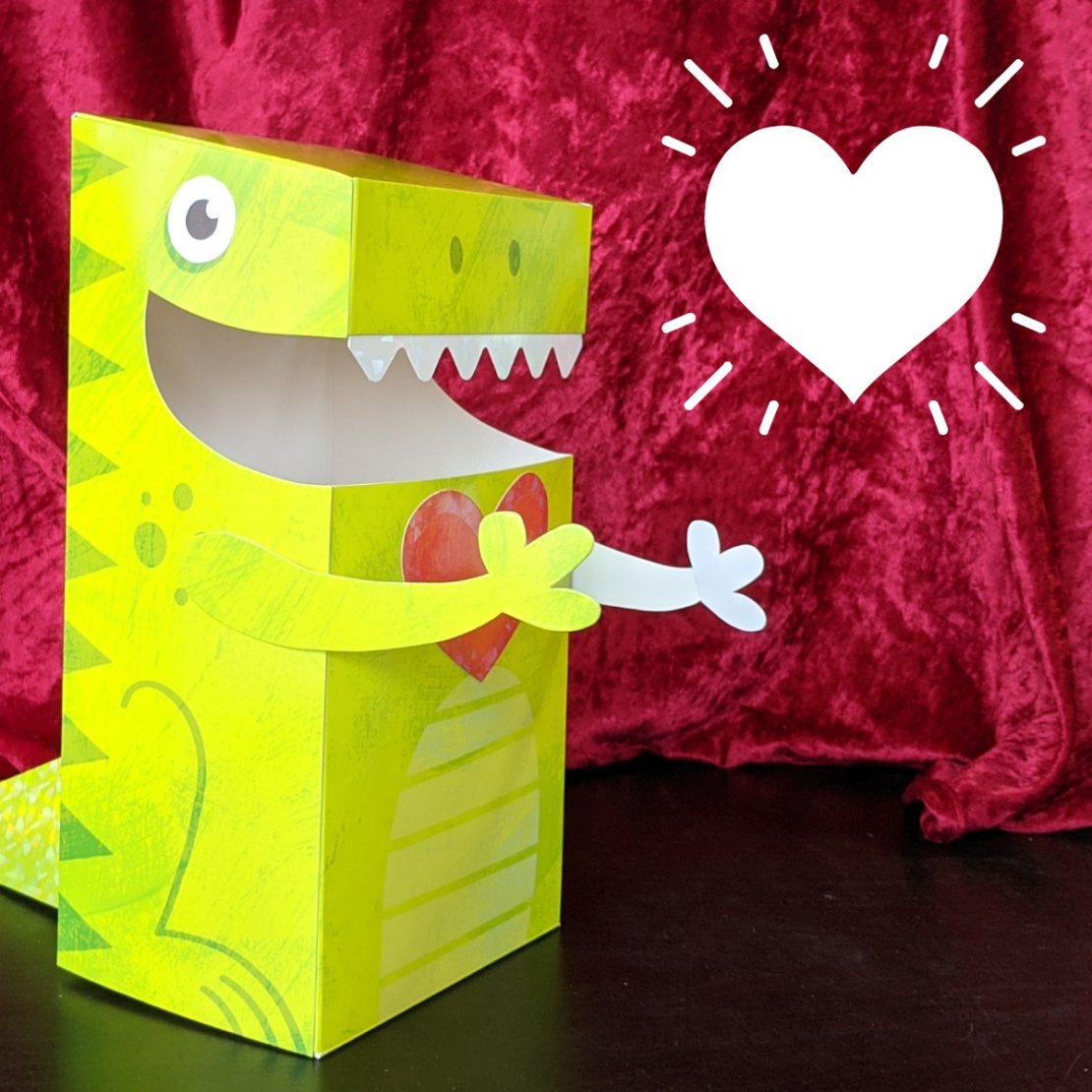 Light-Hearted Little Somethings (Mostly) Under $15
Valentine's Day is right around the corner!
We love highlighting a day that is all about sharing our hearts. Little gifts and messages that tell our loved ones what they mean to us. Simple gestures with an extra dollop of kindness.
After all the fuss and hullabaloo of the Holidays, a quiet and sweet celebration is just what we need. So presented here: A smattering of little somethings.
And of course, packs of Valentines that are perfect for the classroom!
Valentines from Peaceable Kingdom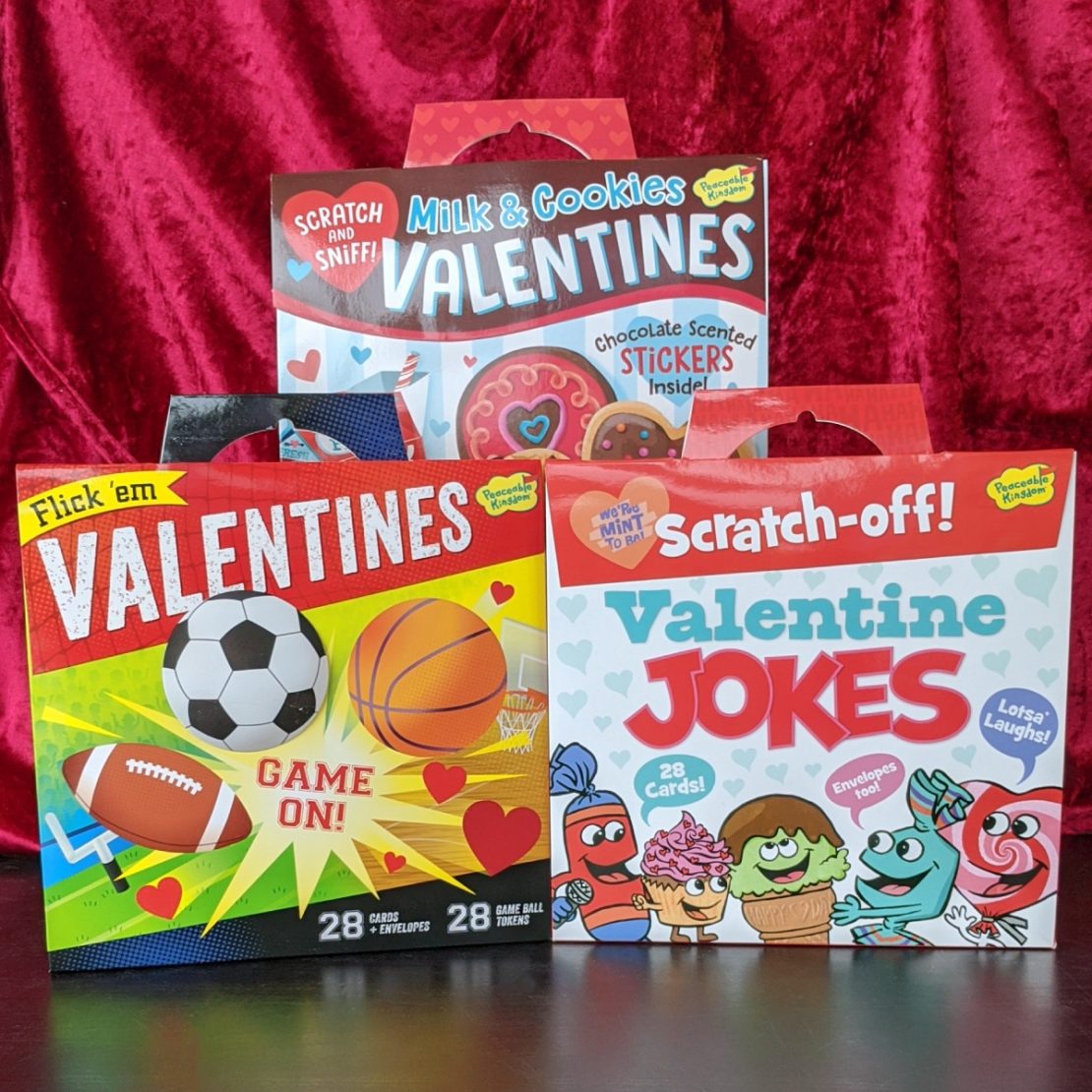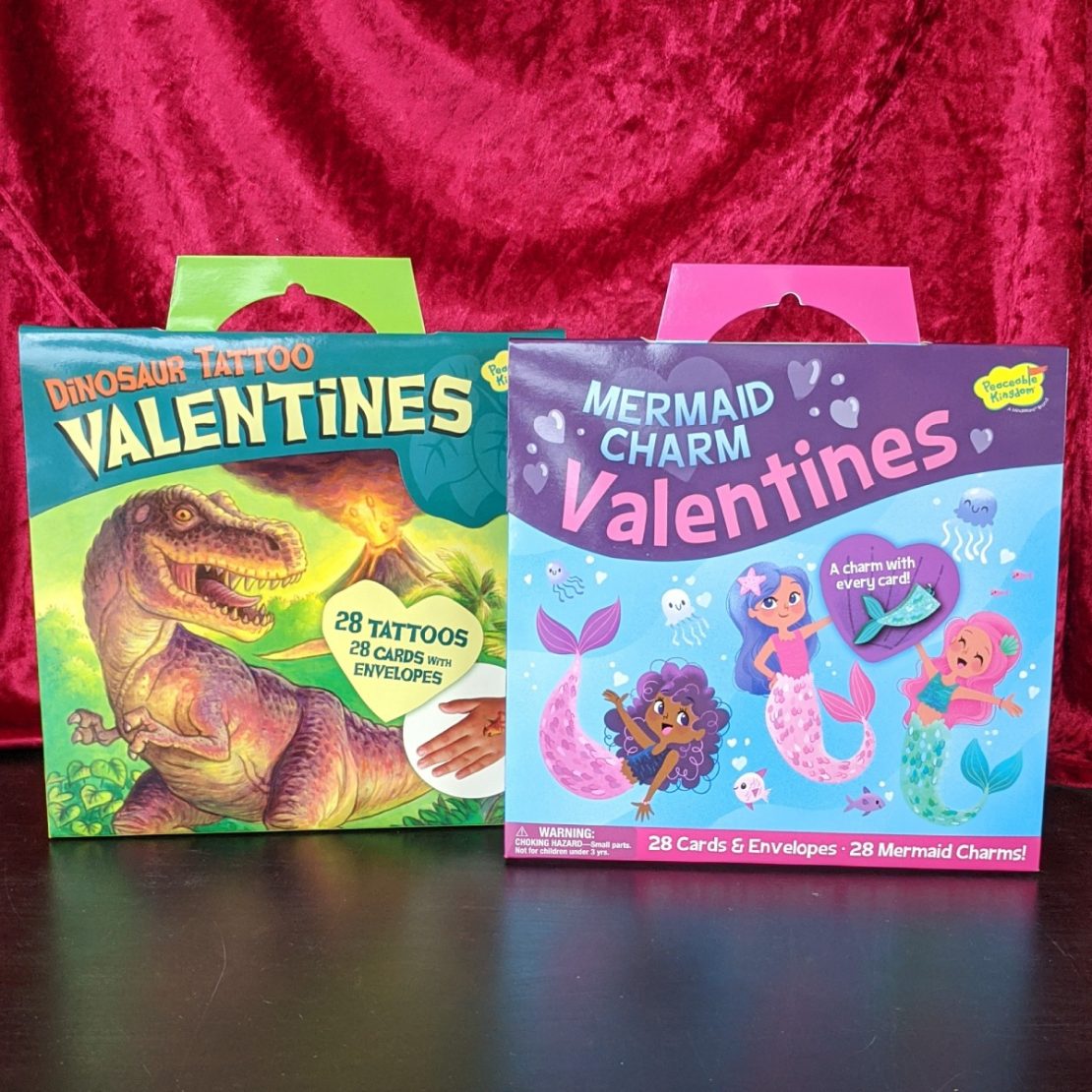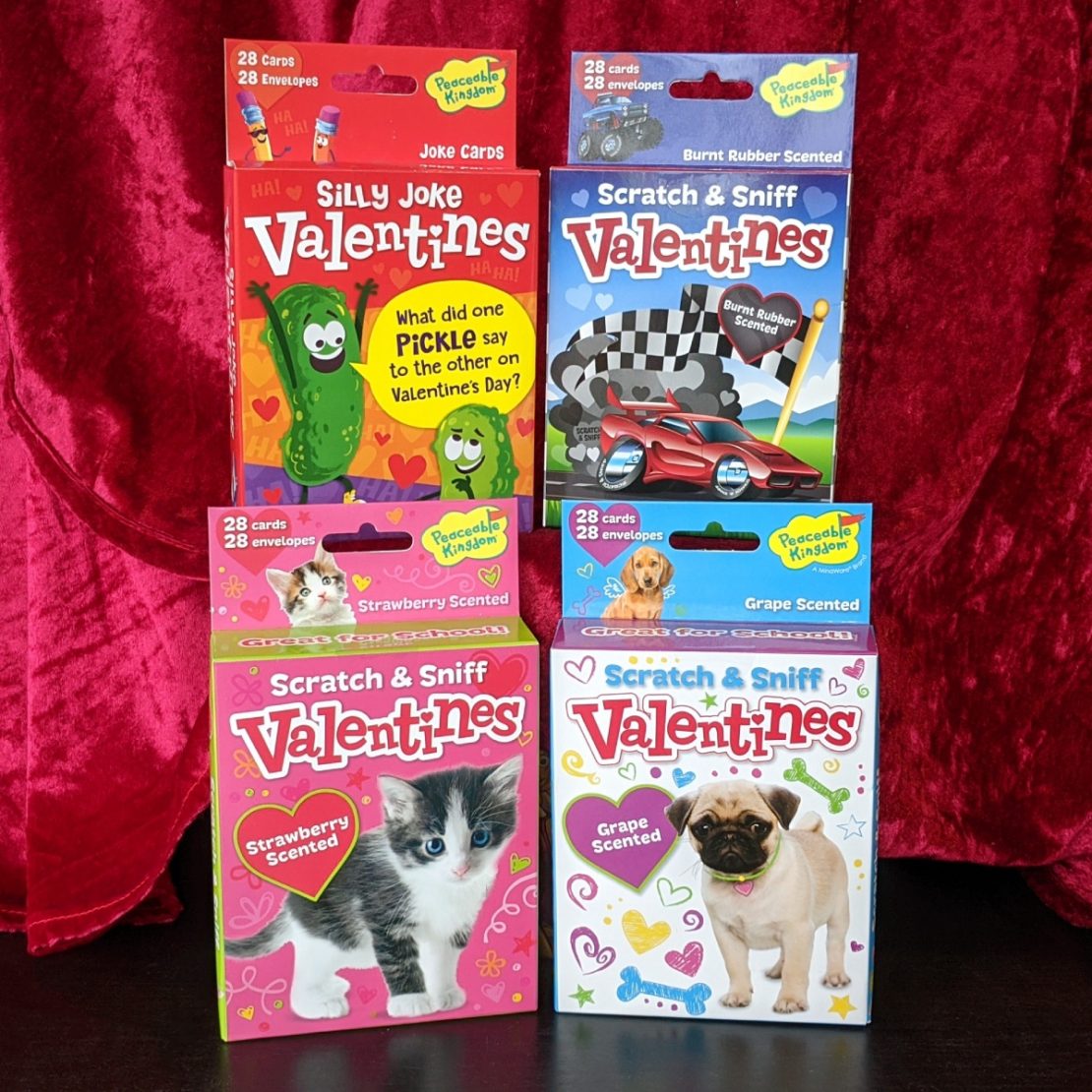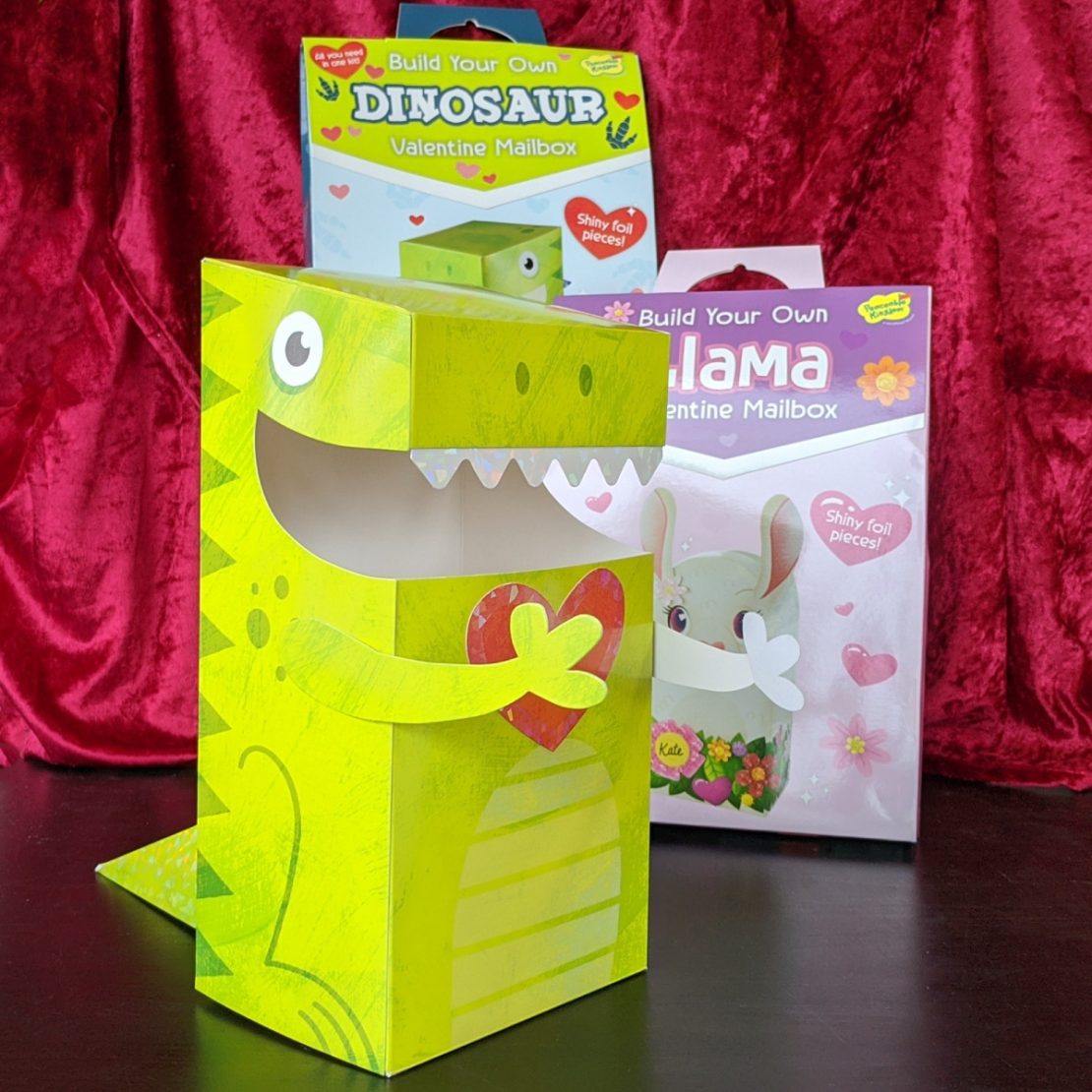 $6.99 - $12.99
28 cards and envelopes ... plus mailboxes!
Nifty Little Gifties Under $15 (mostly)
Scented Sticker Tins
3 yrs & up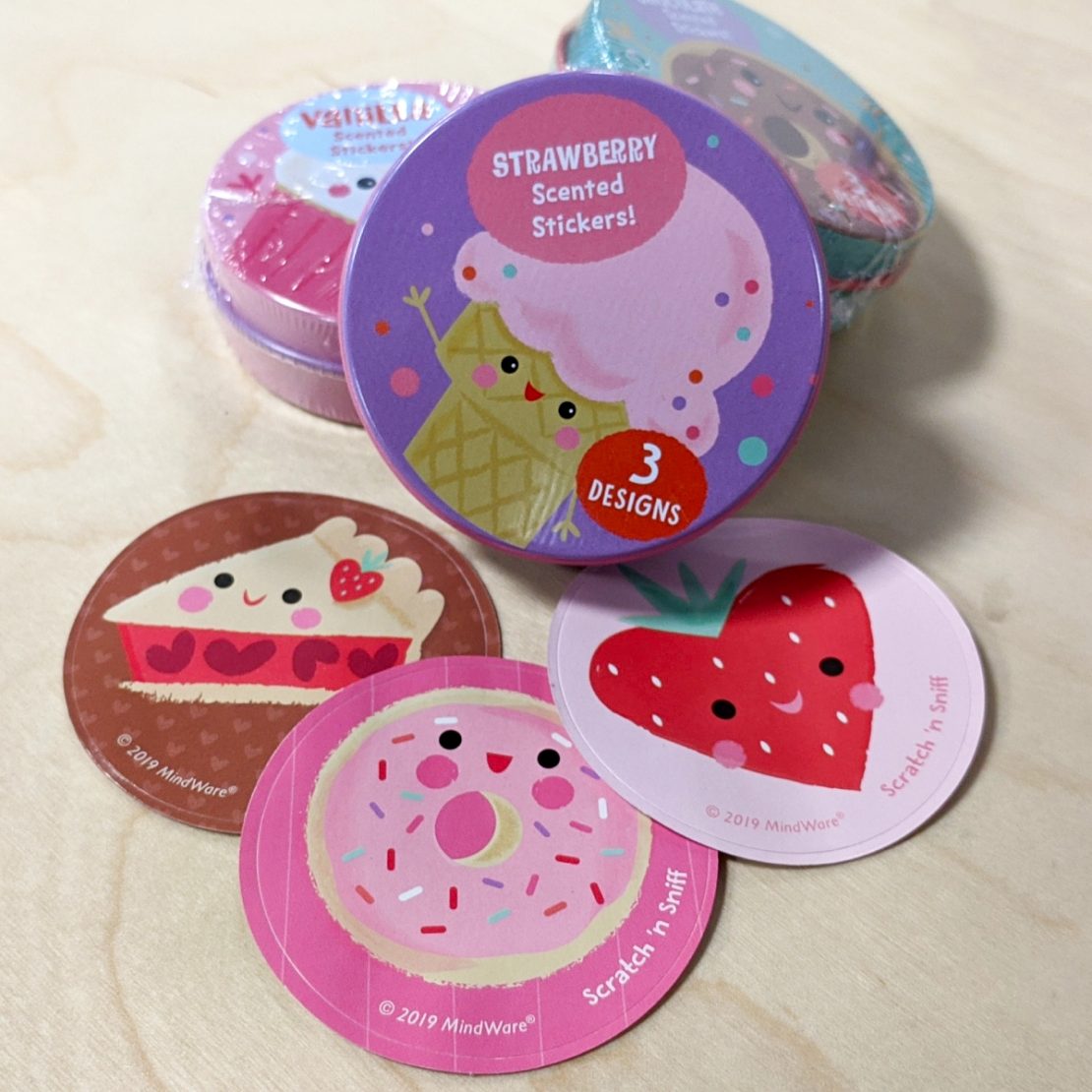 $2.95
Little tins of sticker fun! Three styles of scratch & sniff stickers in each. Available in Strawberry (pictured), Chocolate Donut, or Cupcake
---
Be Kind Tins
3 yrs & up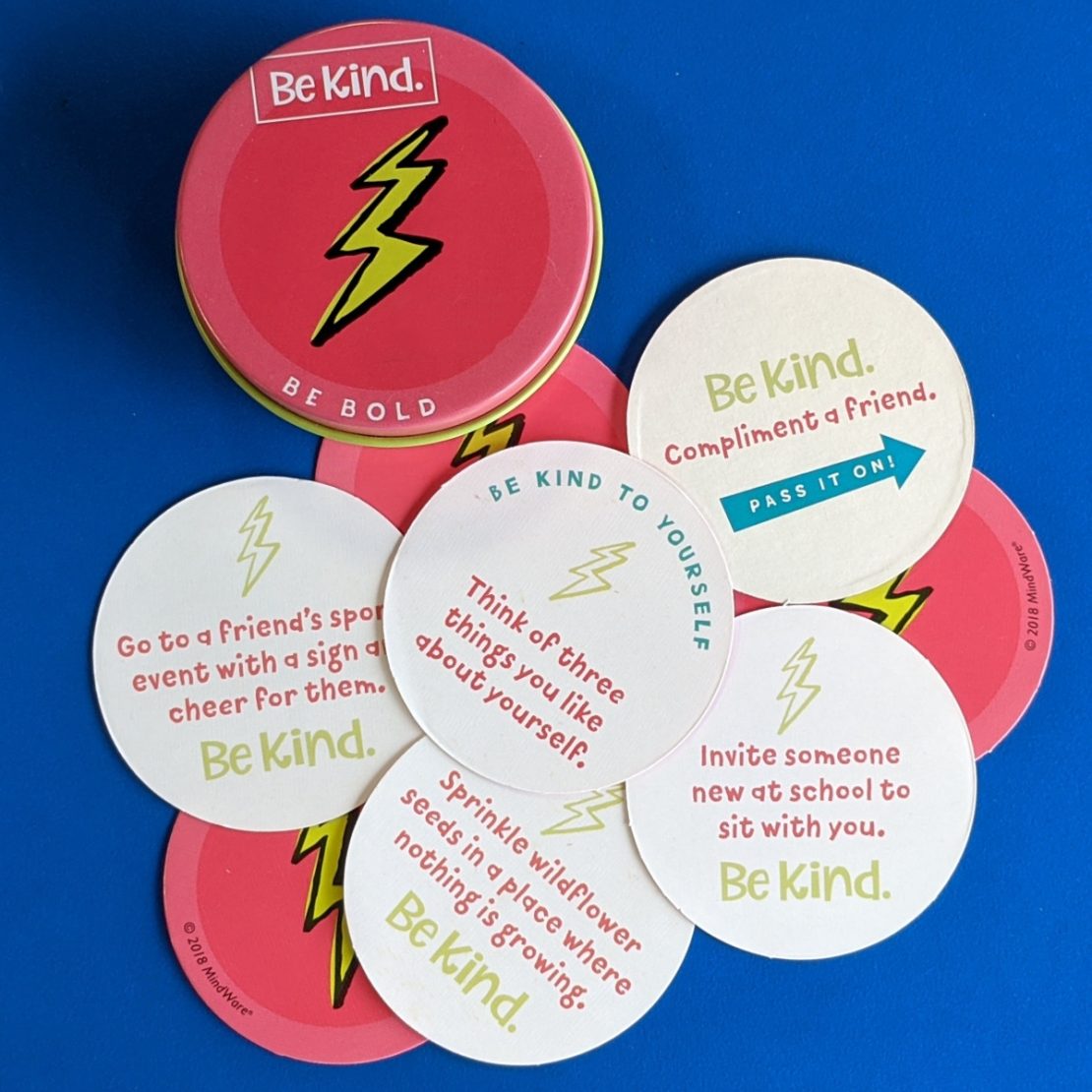 $2.99
Kindness in the palm of your hand! From little ideas (planting wildflowers in empty lots) to big ones (inviting someone new to sit with you), these prompts are a lovely way to empower your kids!
Available in several different prompt collections. Shown here: Be Bold!
---
100% Extra Small Clay Creations
8 yrs & up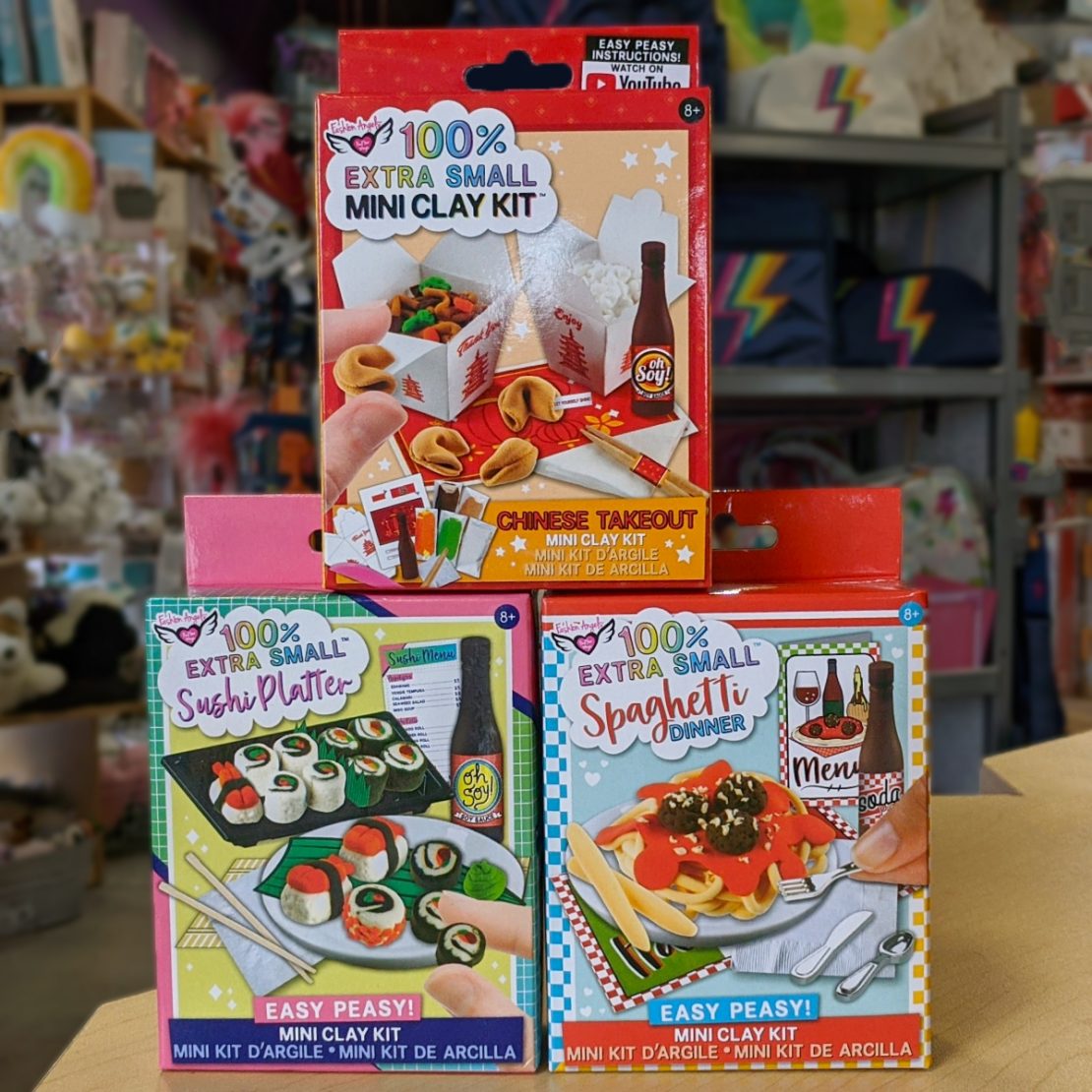 $4.99
Super tiny, super detailed, food inspired clay kits! Available in Chinese Take-out, Sushi Platter, or Spaghetti Dinner
---
Charm It Charms
3 yrs & up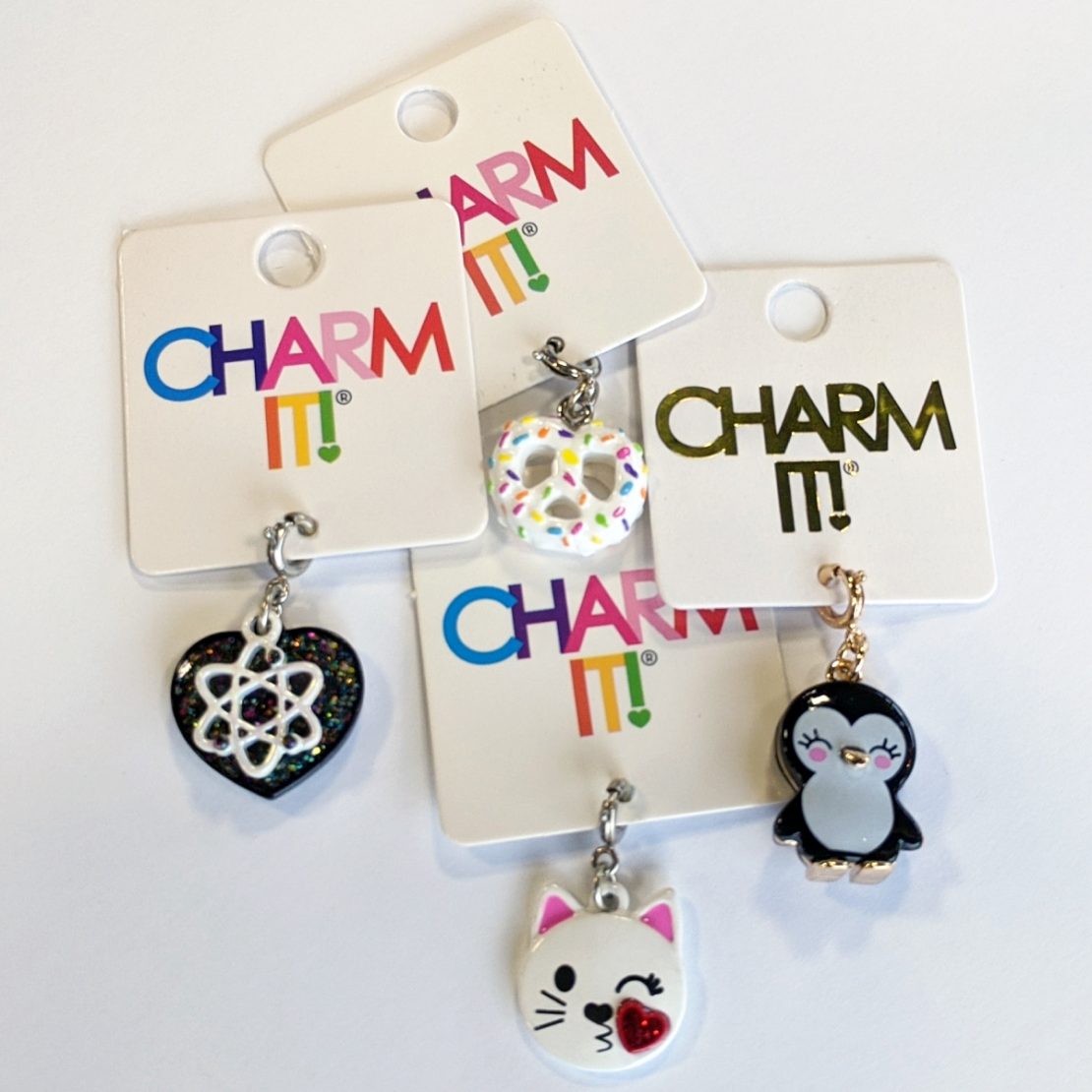 $5.99
Start (or continue) her charm collection. These little charms are a lovely addition to any dressy occasion!
Chain bracelets and necklaces also available.
---
Scented Thinking Putty
3 yrs & up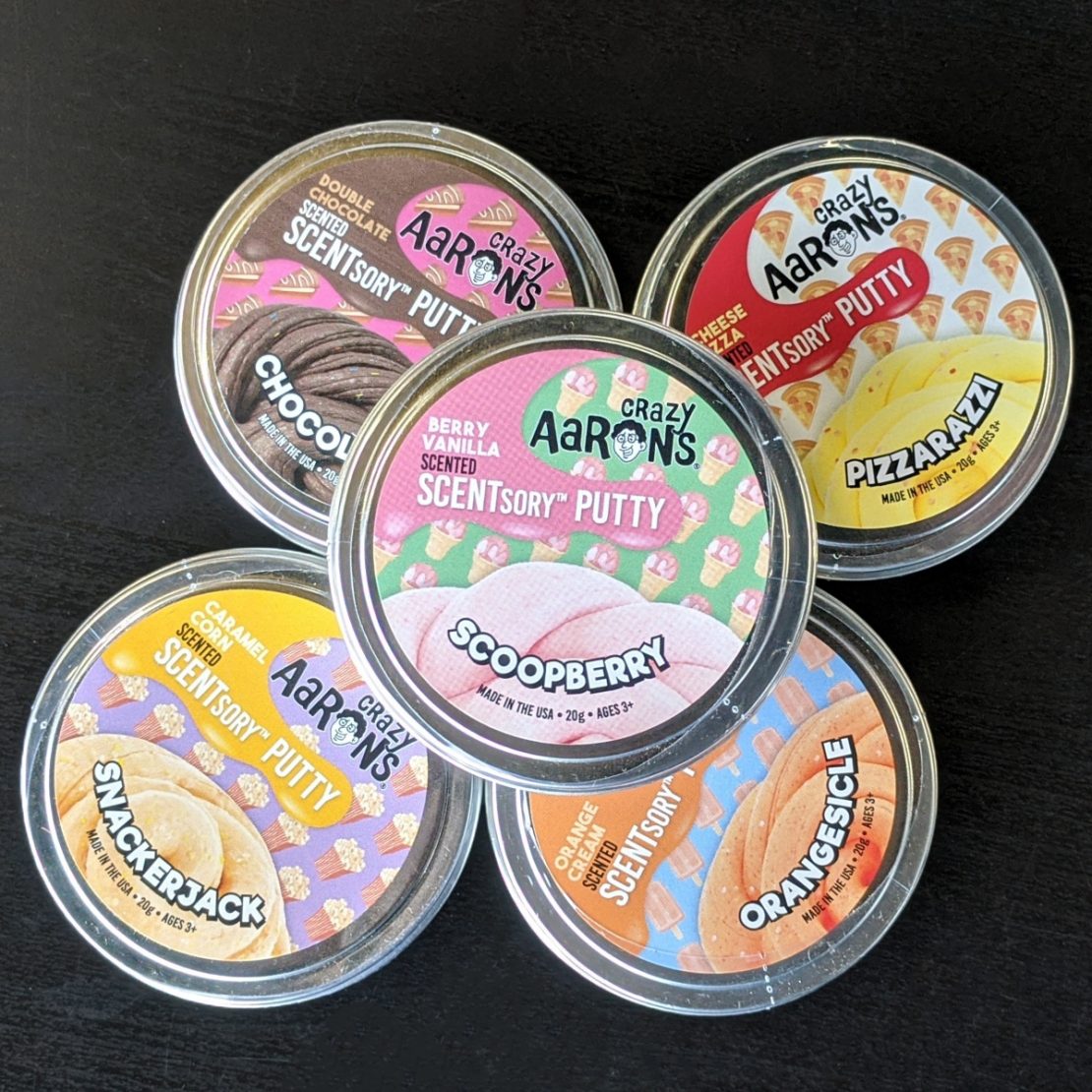 $5.99
Crazy Aaron has added scents to Thinking Putty. Crazy! Available in Scoopberry, Snackerjack, Pizzarazzi, Chocolatta, & Orangesicle
Reminder: no matter how good they smell, they are not food. Do Not Eat!
---
Plus+Plus Blocks
5 yrs & up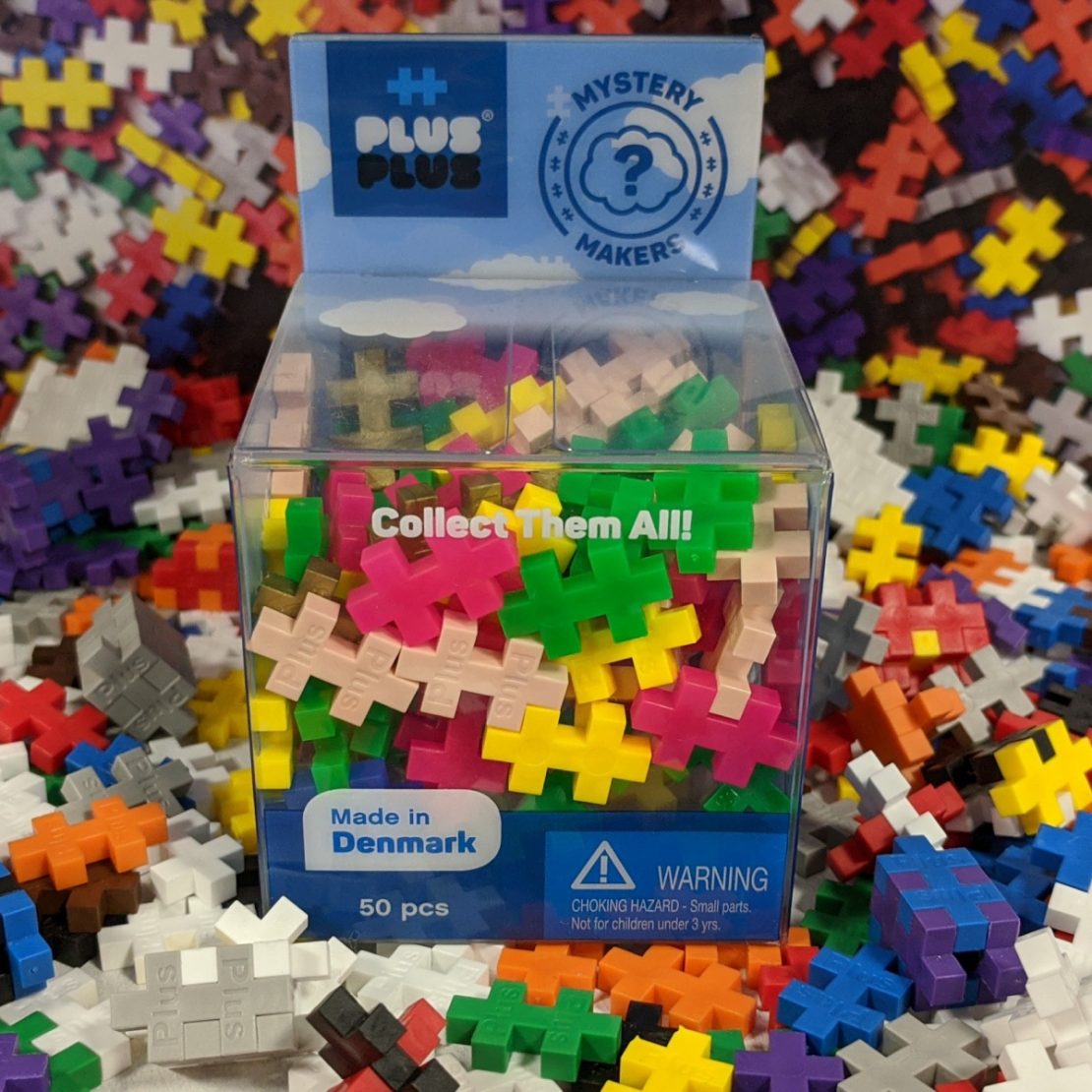 $5.99 - $7.99
The ultimate take-it-anywhere building toy. One shape, endless possibilities!
---
Tokidoki Blind Boxes & Bags
8 yrs & up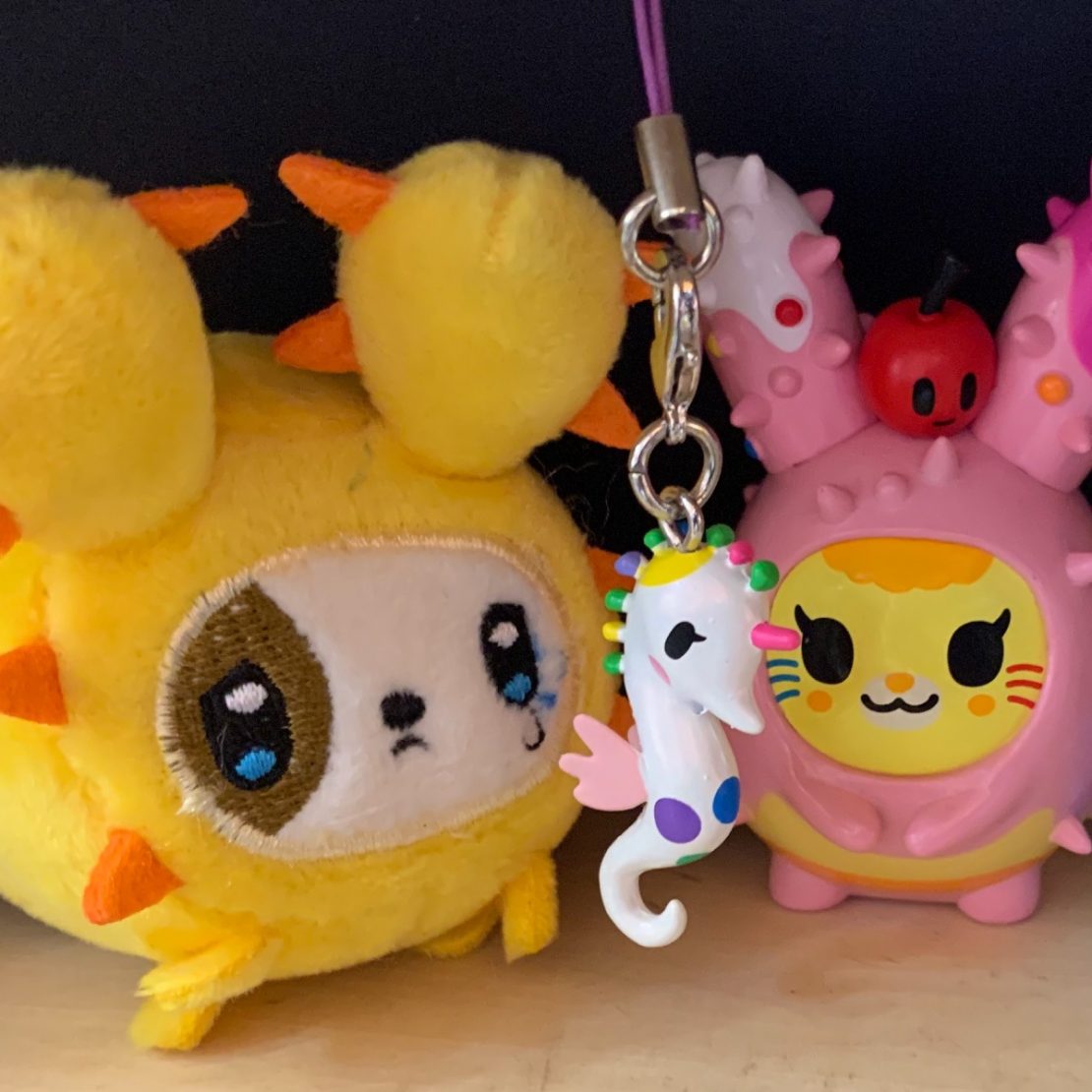 $5.99 - $8.99
You never know which character in the series you'll get. Blind bags and boxes are a surprise every time!
Other blind boxes & bags from Calico Critters, LEGO, Pusheen, Sonny Angel, and more also available.
---
World's Smallest My Little Pony Pairs
6 yrs & up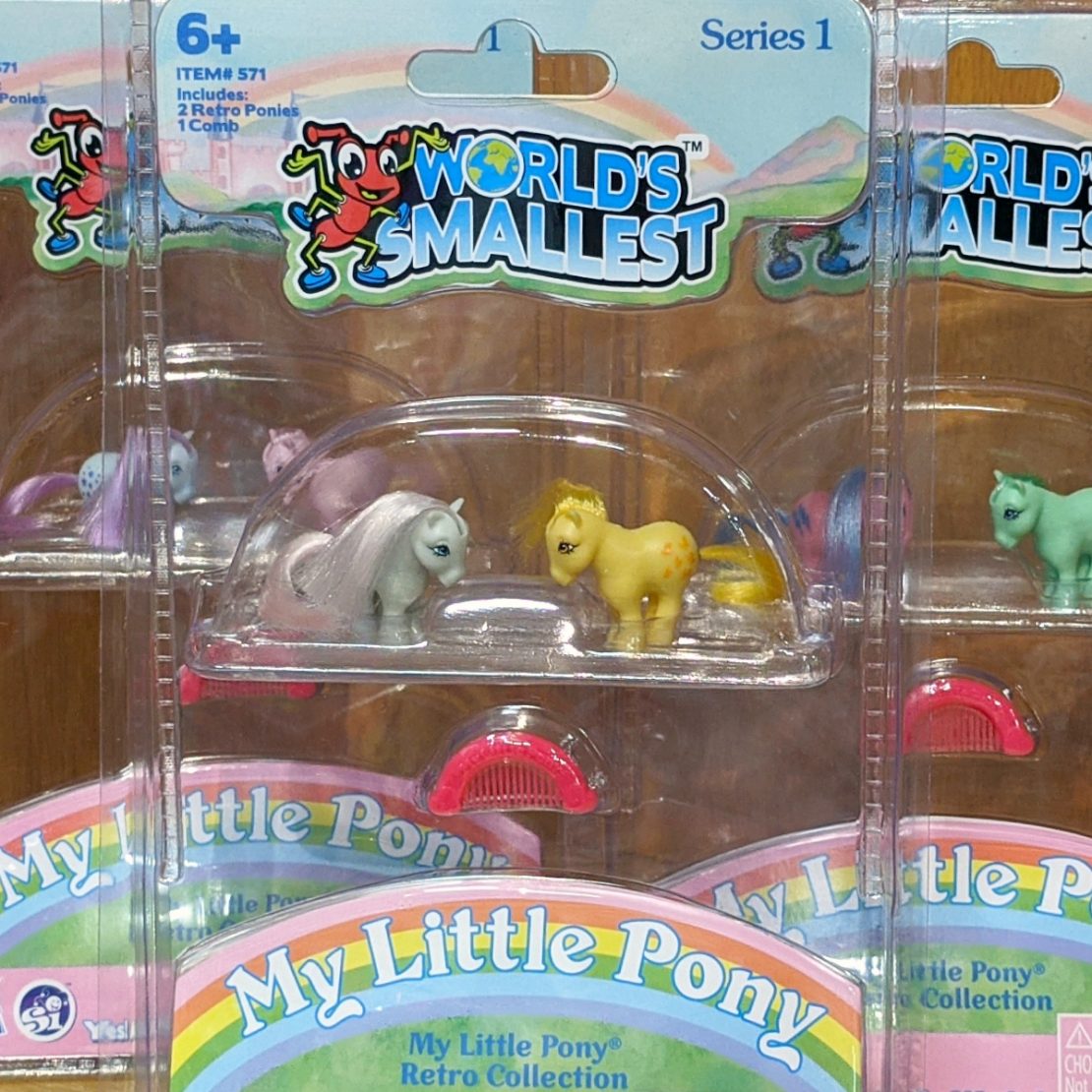 $7.99
A retro delight for your dearie! These pairs of My Little Pony are *excessively* little. Like about an inch tall. And they come with a teeny little comb, too!
---
Pusheen Plush
3 yrs & up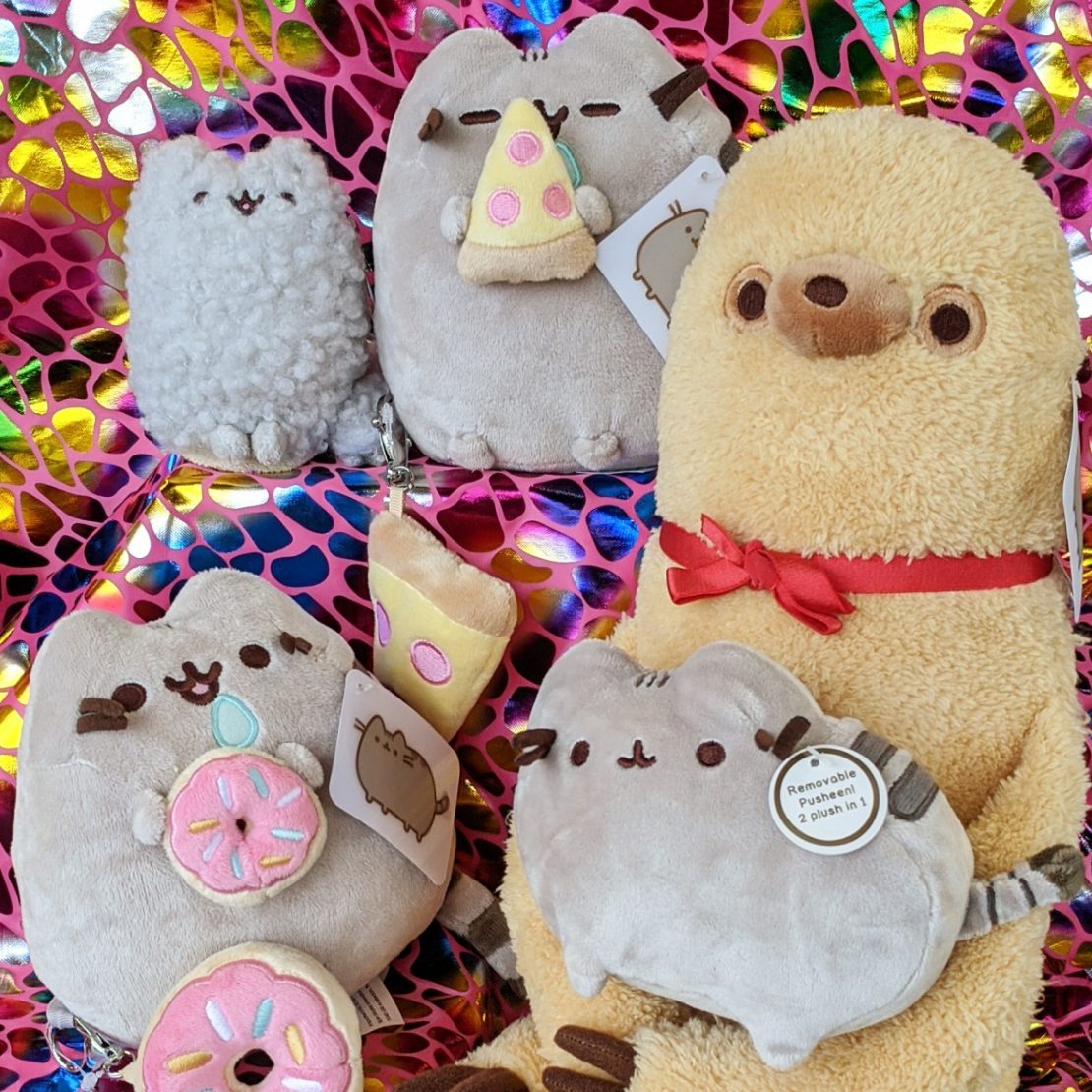 $9.99 - $29.99
Snuggly, cute, and collectable!
---
Prices subject to change.