ASTRA Star Play Award Winners List 2023
Published Tuesday, November 14, 2023
The Best Toys and Games of 2023, as chosen by ASTRA member stores!
ASTRA (American Specialty Toy Retailing Association) member stores are immediately identifiable. They are *literally* stuffed to the rafters with unique and innovative toys and games for babies, little kids, big kids, and playful adults. They're staffed by people who know toys, know child development, and are 100% dedicated to making sure EVERYONE gets the chance to play.
Sound familiar? It should! Happy Up is proud to be a member of this fabulous group!
Every year, member stores nominate their favorite toys and games, then vote to find the winners in key categories. Previously known as "Best Toys for Kids", the name of the list has been reconsidered and is now the (drum roll, please... )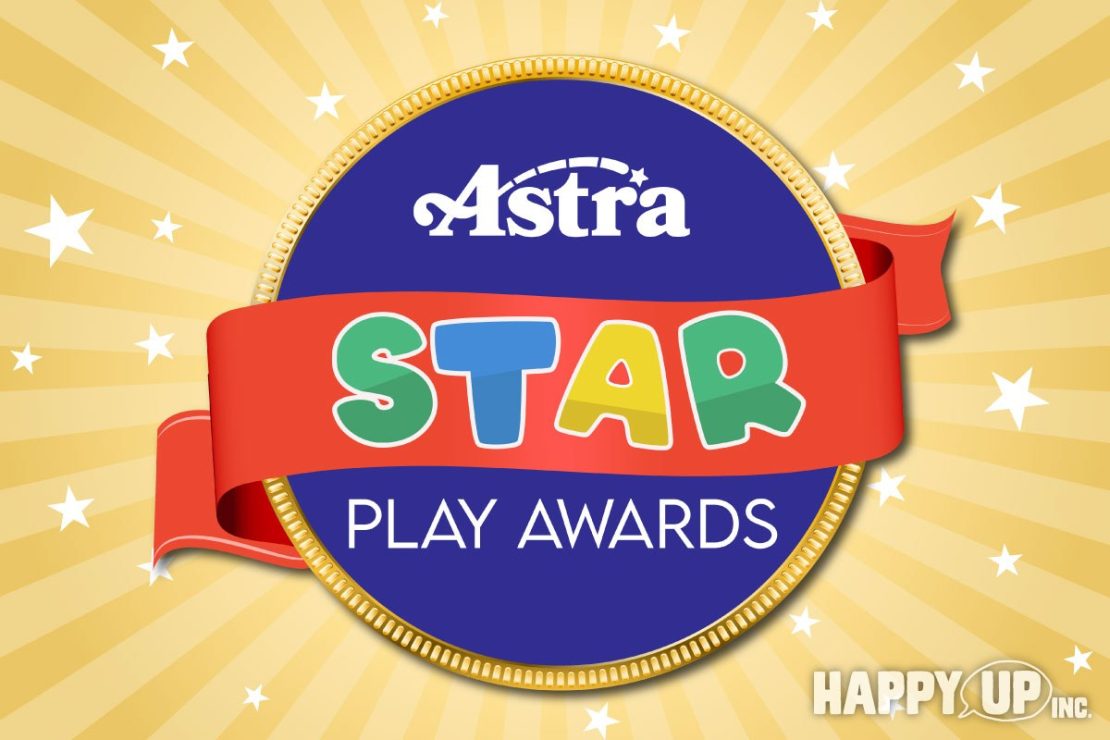 The Star Play Awards!
Why the change? While the list has always included items for people other than "kids", the name didn't reflect that. It also didn't communicate the games, arts and crafts, and STEM categories. The new name is more inclusive.
Hmm? Wazzat? Enough talk, get to the list? Yes indeedy! Without further ado:
2023 ASTRA Star Play Award Winners
ACTIVE PLAY: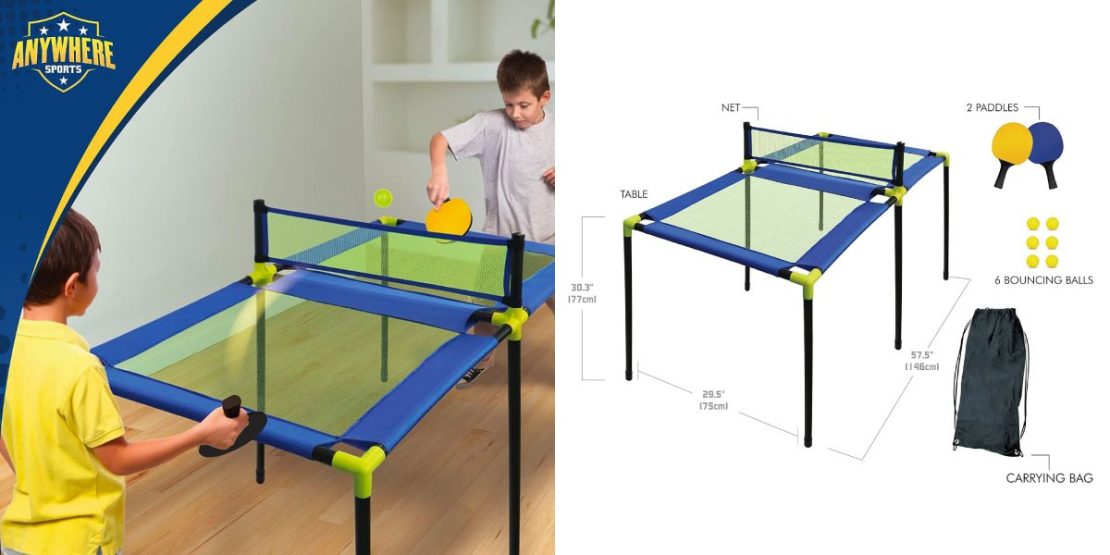 Anywhere Sports Trampoline Pong
Thin Air Brands
2 - 4 players, 5 years & up
Table tennis… with an added bounce!
This portable ping pong table is missing the table. Instead of a hard surface, you've got a bouncy netting that makes the balls *sproing* in surprising ways.
Set includes an easy to assemble (and store) PVC frame, netting trampoline, 6 weighted soft balls, 2 paddles, and a storage bag.
Trampoline Pong is not currently in stock.
Instead, we suggest the Anywhere Sports Retractable Table Tennis Set for portable ping-pong play!
Retractable Table Tennis
Find more active big energy burning items here:
Active Play
---
ARTS & CRAFTS: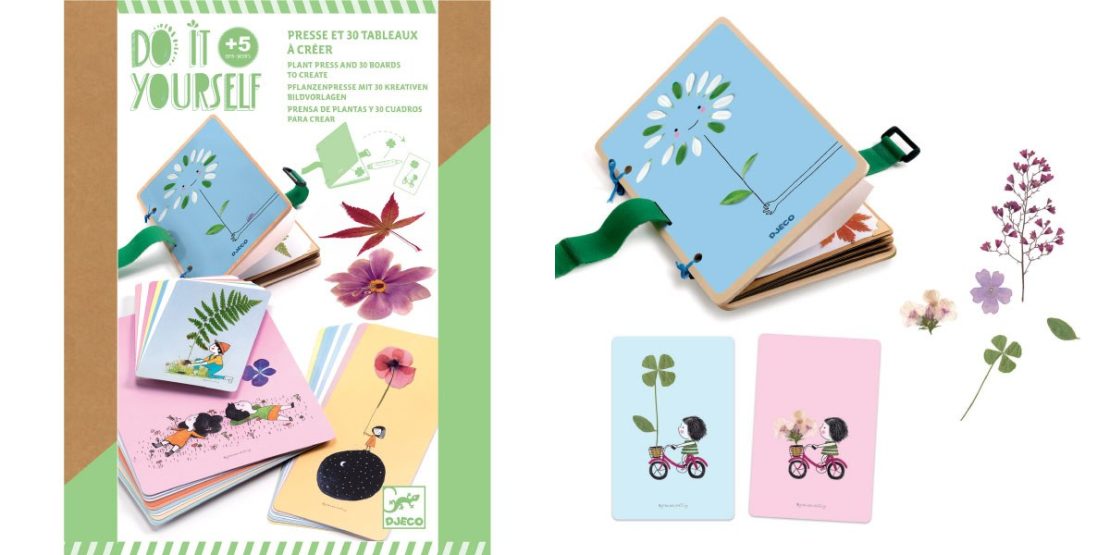 DIY Inspirational Nature Plant Press
Djeco
For 5 years & up (with help), 7 years & up more independently
Inspired by nature? Take it a step further when you learn to create charming artwork using pressed flowers and leaves!
This set from Djeco includes a wooden press, illustrated cards, and inspiration guide.
The Inspirational Nature Plant Press is not currently in stock. We expect to have it when the flowers are blooming again!
Instead, we suggest the DIY Nature Multi Activity Kit. With several different crafting activities, you'll have plenty of things to do on wintery afternoons!
Nature Multi Activity Kit
Find more arts and crafts here:
Art Supplies and Craft Kits
---
BABY / TODDLER: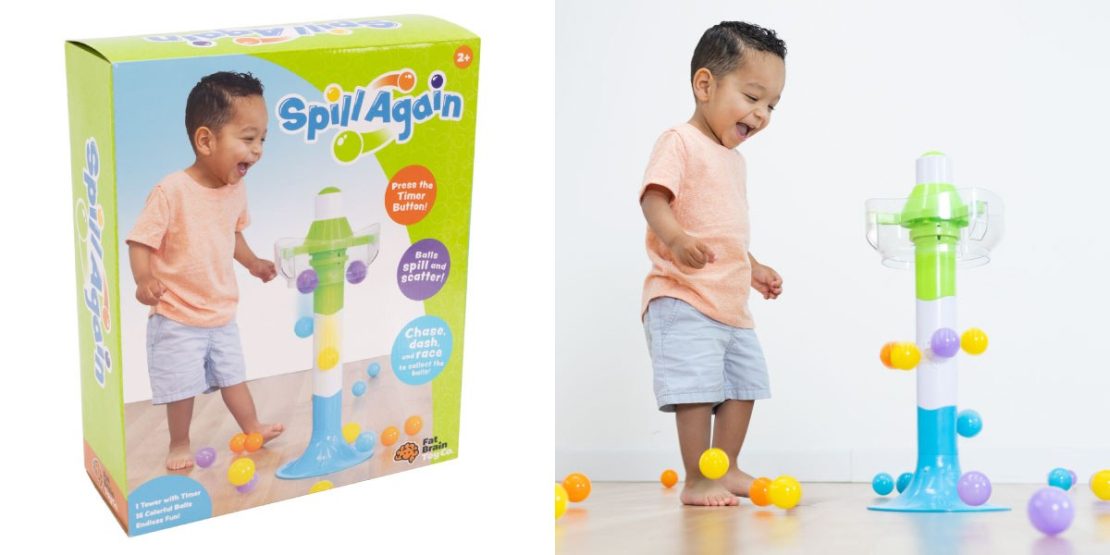 SpillAgain
Fat Brain Toy Co
For 2 years & up
Trust the clever folks at Fat Brain Toy Co to invent this irresistible toddler toy!
Fill the clear bucket at the top with the balls, press the button and… sssshhh… Do you hear the timer ticking? When the time's up, all the balls drop and roll everywhere!
It's unpredictable chaos your tot will want to do again and again!
SpillAgain
Find more baby and toddler toys here:
Baby and Toddler Toys
---
BRAINTEASERS: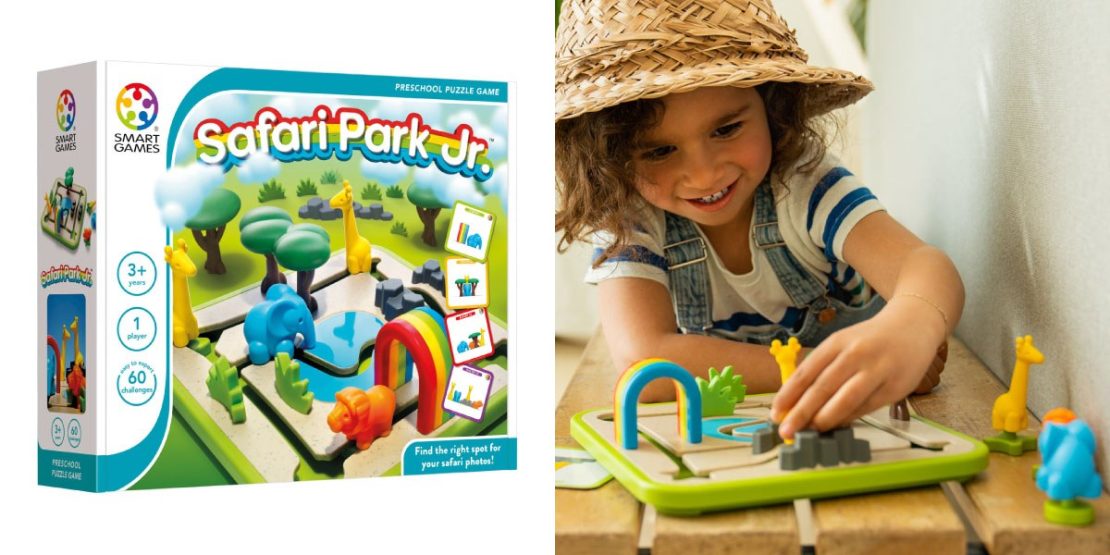 Safari Park Jr.
Smart Toys and Games
Single Player, 3 years & up
A logic game that encourages looking at things from different angles!
Each of the 60 challenge cards asks children to arrange the animals to reproduce the pictures. Seems simple, except the animals have to slide along a track. And there are obstacles. Some animals are too tall to fit under the rainbow or trees. Some are too wide to move between the rocks…
Getting the animals in position requires some tricky thinking!
We really like how it gets youngsters working out taking a flat image and creating it in the real world. We also think the board and animals are super cute and great for imaginative play, too!
Safari Park Jr.
Find more logic games and brain teasers for all ages here:
Logic Games & Puzzles
---
BUILDING:
Dino World XL 50 Piece Set
Magna-Tiles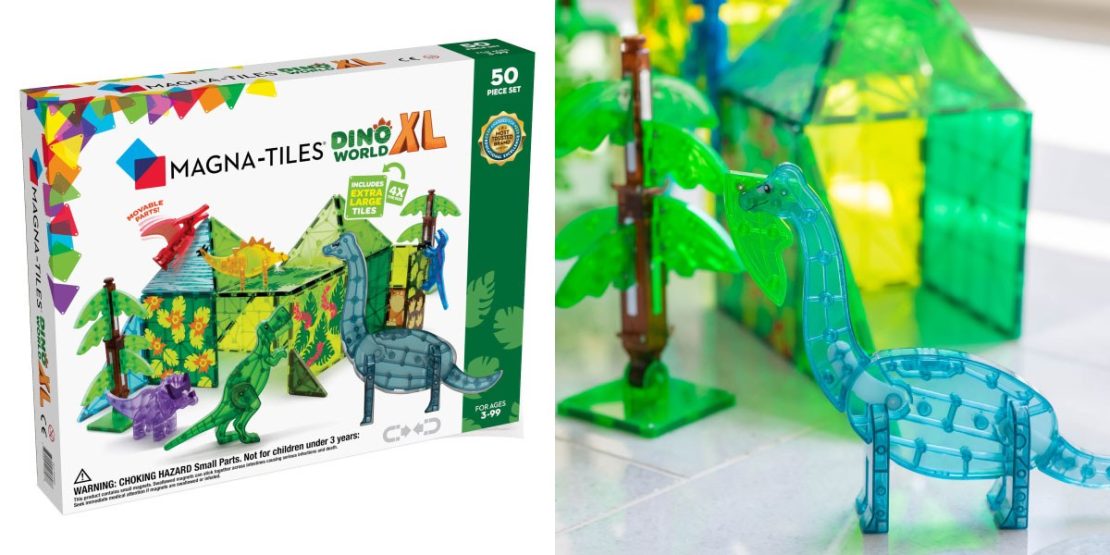 For 3 years & up
If you've been following Happy Up for a while, you know how much we LOVE Magna-Tiles. And the Dino World set is no exception!
You have jungle-themed magnetic tiles, 6 dinosaur figures, and trees the big dinos can knock down! This is a fabulous building and play set for dinosaur enthusiasts.
Why do we love MagnaTiles so much? The magnets on the sides click together and hold securely. And they don't have a right or wrong way to connect, so playtime is frustration free. All of the pieces are incredibly sturdy. You'll be able to pass these along to younger siblings, cousins, and maybe someday, grandkids!
MagnaTiles Dino World XL
See all the Magna-Tiles here:
Magna-Tiles
---
ECO: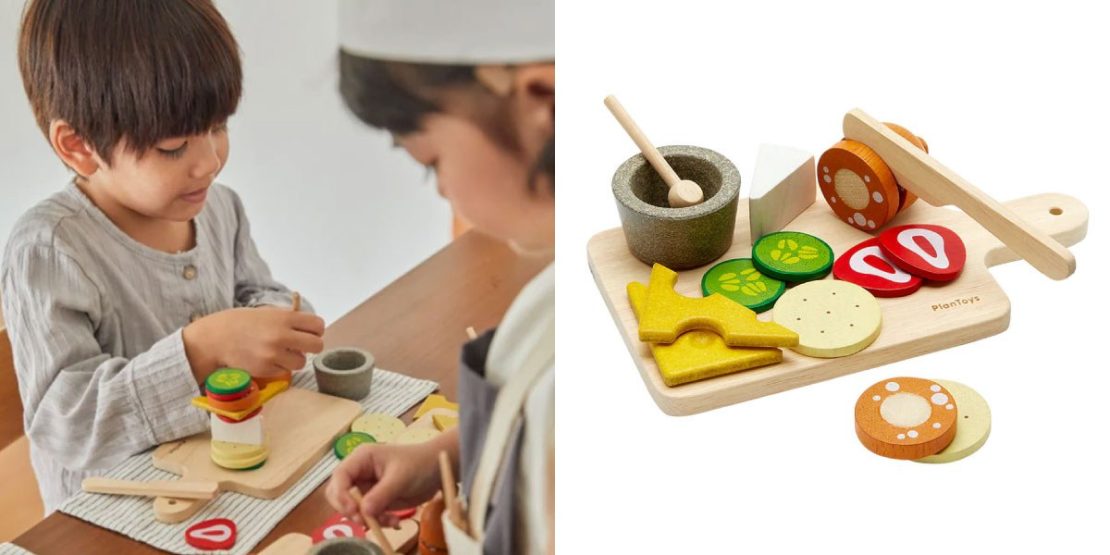 Cheese and Charcuterie Board
PlanToys
2 years & up
Slice up a delicious spread!
The Cheese and Charcuterie Board playset has a definite emphasis on cute!
Young hosts can set the tasty nibbles, slicing and stacking the salami, cheeses, and veggies. It's a pretend-play food set that is easy on the environment.
PlanToys' proprietary "PlanWood" is made from sustainably sourced rubberwood scraps, sawdust, and formaldehyde-free glues. Their water based dyes and organic pigments create deep colors that are safe for children and the natural world.
The Cheese and Charcuterie Board set is expected back in stock soon. We love the Assorted Fruits and Vegetables set, too!
Cheese & Charcuterie Board
Assorted Fruits & Vegetables
---
EDUCATIONAL: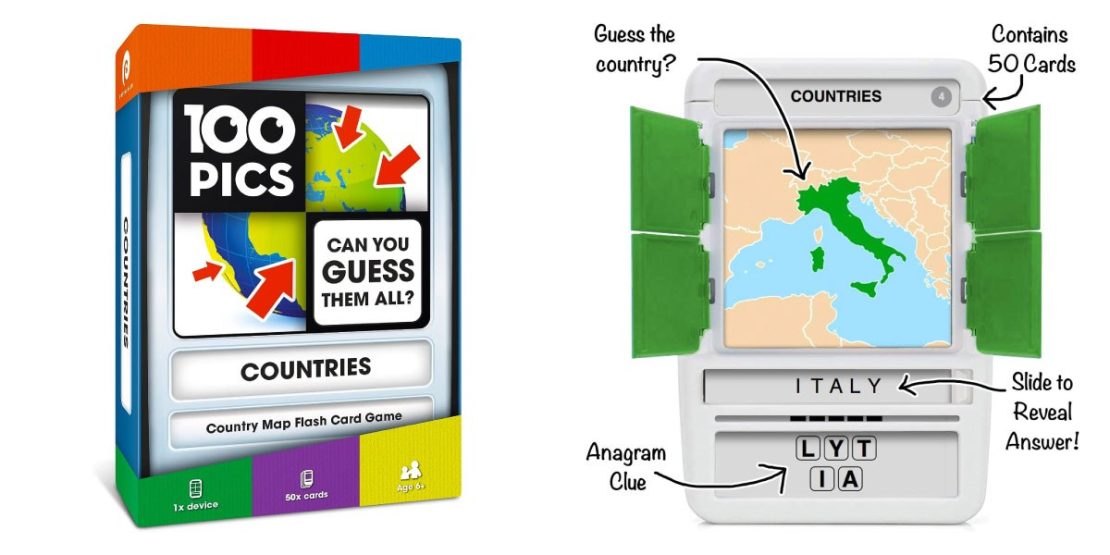 100 Pics: Countries
Asmodee
6 years & up
Geography is fun with this pocket-sized game!
Close the shutters on the cardholder's window and place a country card inside. Can you guess the country if you look just at the anagram clue?
Reveal the country's shape by opening the shutters one at a time!
100 Pics: Countries is not currently in stock.
Find other Educational toys and games here:
Educational & School Skills
---
FAMILY GAMES:
Sleeping Queens 2 - The Rescue!
Gamewright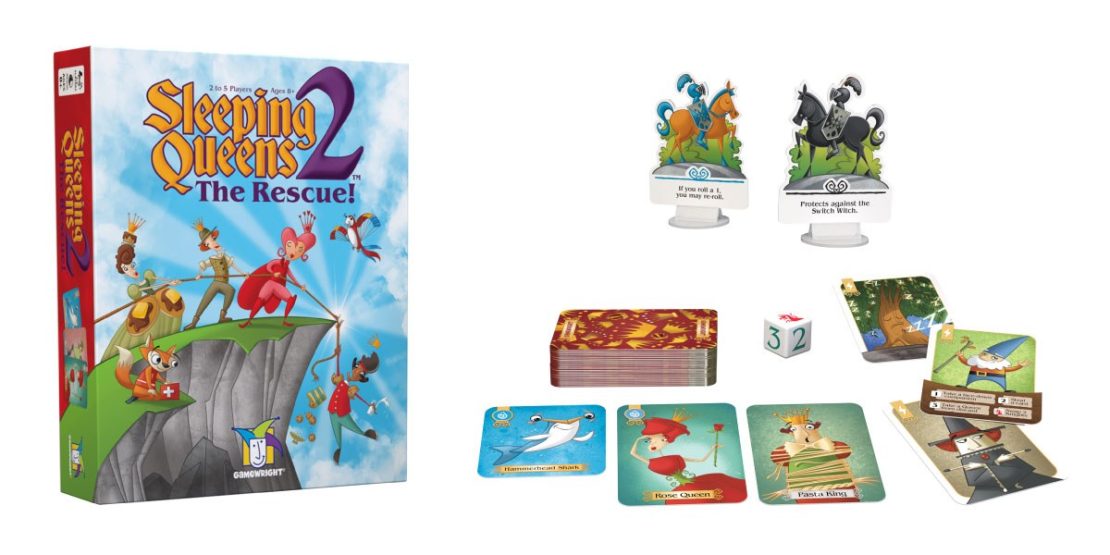 2 - 5 players, 8 years & up
Sleeping Queens Two is the sequel to one of our favorite games, Sleeping Queens. It's a quick playing card game that the whole family will enjoy!
Brave Queens must perform daring feats to rescue the Kings from truly ridiculous situations. The Queens have their Knights to help, along with all sorts of helper cards… But watch out! The Switch Witch and others will foil your plans.
The illustrations are whimsical and loaded with visual puns.
We love this game and bet you will too!
Sleeping Queens 2
Find more games the whole family will want to play here:
Kids & Family Games
---
GAMES FOR TWEENS AND OLDER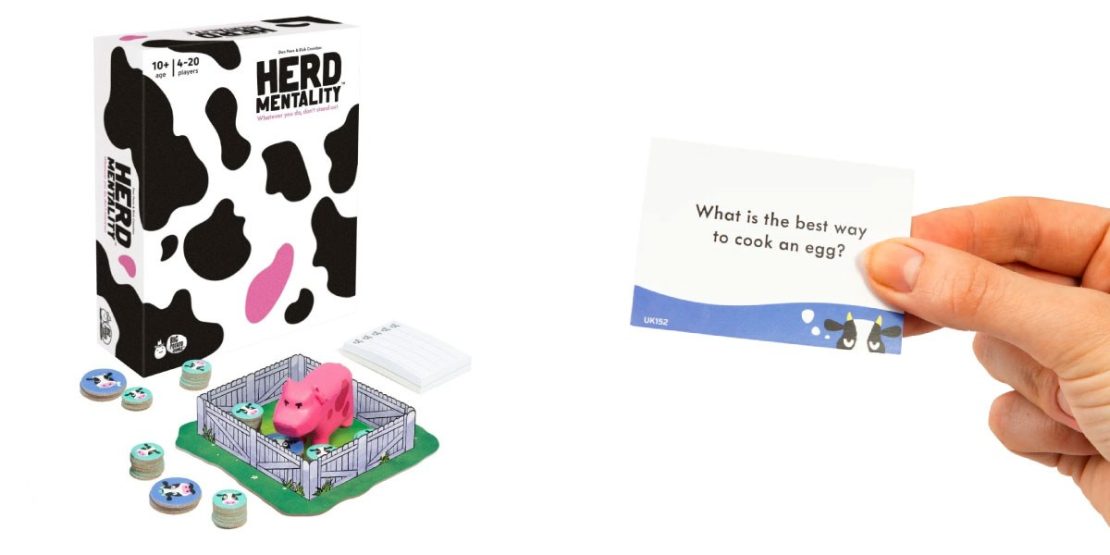 Herd Mentality
Big Potato
4 or more players, 10 years & up
A family friendly party game!
Draw a card, write down your answer. The goal is to have an answer that matches everyone else. You want to be a part of the herd. If your answer is different… You don't get points, you get the pink cow!
It's silly and a great conversation starter. We love games like this. Whether you keep score or not, it's a great way to get silent teens to open up a little bit. Even if it is just to tell you their favorite way to eat an egg. We take our parenting victories where we can find them!
Take it to the next family reunion for multi-generational play!
Herd Mentality is out of stock for now… But we expect it back again. We also like Silly Debates as a conversation-starter for families.
Herd Mentality
Silly Debates
Discover more games for older kids and adults:
Big Kid & Grown Up Games
---
PLUSH: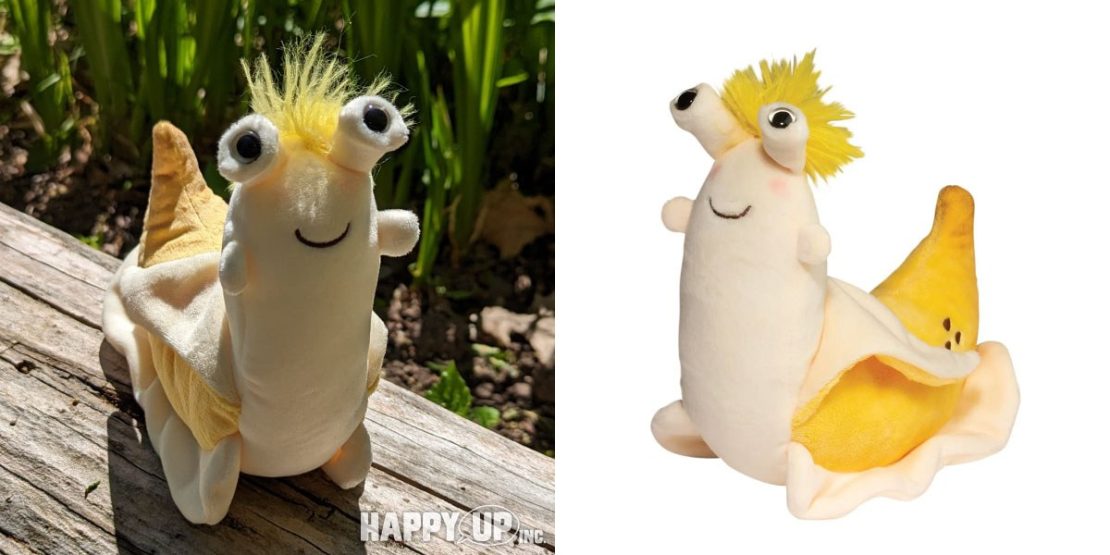 Vinnie Banana Slug Macaroon
Douglas Cuddle Toys
2 years & up
It's not a cuddle bug… it's a snuggle slug! Ew? Except… It's so darn cute!
Vinnie has endearing eye stalks, a floofy wispy spriggle of hair, and a sweet little smile. Really, it's the banana peel body that sells it. It's the perfect plush friend for the kids who have a zillion stuffed animals already!
Vinnie Banana Slug Macaroon
Playing with stuffed animals and other plush creatures is very similar to doll play. It encourages nurturing and imaginative play. It helps a child develop empathy and storytelling skills.
Stuffed animals are also ideal as security objects, especially when a child has outgrown the toddler stage. Sometimes, a kid just needs something soft to hug that will always listen to their secrets.
See our full selection of plush and stuffed animals here:
Plush and Stuffed Animals
---
PRETEND PLAY:
SmartMax My First Pirates
Smart Toys and Games
18 months & up
You can't go wrong with toys from SmartMax!
SmartMax sets use magnets and simple shapes to create a unique play experience. Playtime is part imagination and part STEM learning. The Pirate Set is no different.
Stack the pirate pieces together, mixing and experimenting as you go. The metallic storage box is semi-circle shaped and painted like a ship. If you flip it over, it can also be an island. Use the stretchy bar as a flag or palm tree.
The pieces are safe for toddlers and completely compatible with all other SmartMax sets!
SmartMax My First Pirates
See other SmartMax sets here:
SmartMax Play Sets
---
ROLE PLAY: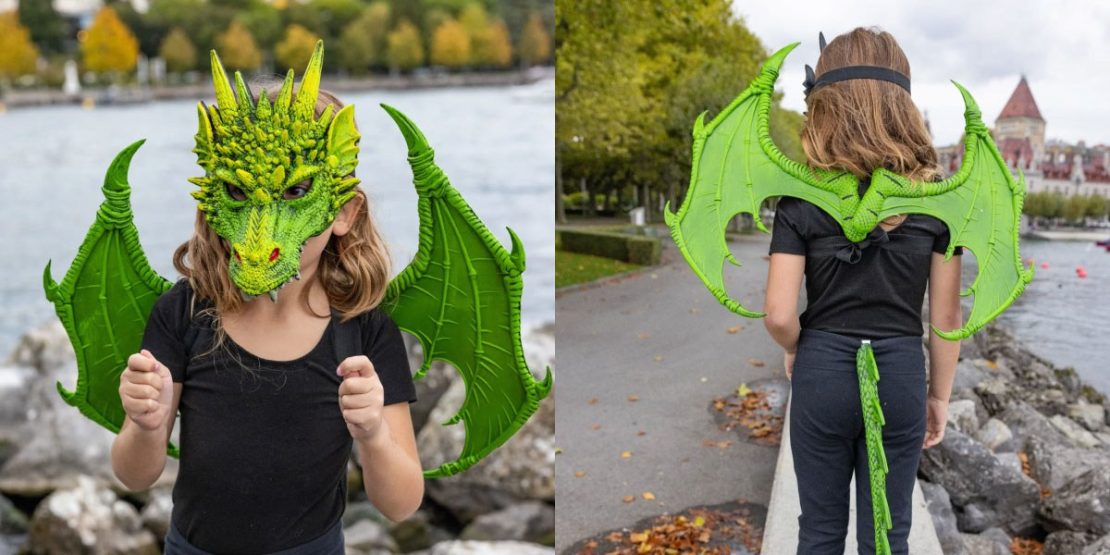 Green Dragon Dress Up Accessories
Great Pretenders
5 years & up
Sometimes, you gotta dress the part. It isn't enough to roar and hoard snacks like they're gold. Sometimes you NEED to transform into a mythic beast!
Enter the Green Dragon accessories from Great Pretenders. Made from a flexible rubber, these molded pieces have exquisite detail. There are delicate bones and claws on the wings and rough scales on the tail. The mask is truly alarming. It has spikey horns, terrifying teeth, and red nostrils. We're pretty sure any child wearing this mask can breathe fire!

Dragon Mask
Dragon Tail
Unfortunately, we are out of the Dragon Wings right now.
Dragon Wings
Pretend play and dress up is so important for child development. Getting to be someone or something else unlocks a child's creativity. There's a point where they stop "playing" and BECOME.
As a parent, getting to listen to the storytelling and acting out is amazing. Especially when a group of kids are all imagining and creating together. It's the best kind of improv workshop!
More dress up costumes and accessories are here:
Costumes & Dress Up
---
SCIENCE / STEM: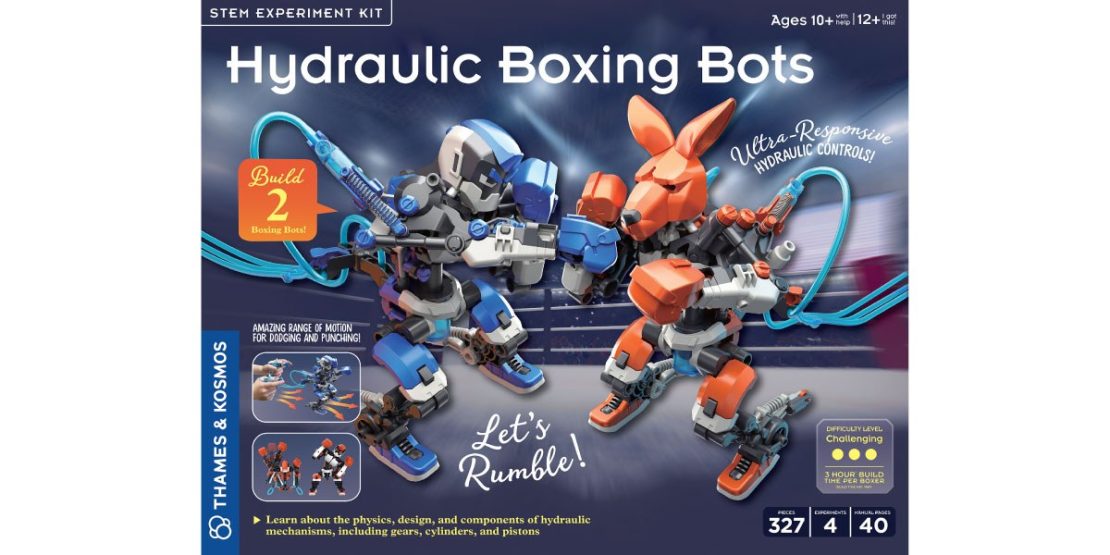 Hydraulic Boxing Bots
Thames & Kosmos
10 years & up with help, 12 years & up more independently
Build two boxing robots, then invite a friend to a boxing match!
This science set explores how hydraulics work in a really fun way. The controllers use finger keys to make the robots jab and punch. By tilting the controller left and right, the robots will follow the movement to avoid punches. The goal: knock back the opposing robot's head!
While assembling the robot, kids get a close look at the mechanics and engineering that goes into robot design. They will also learn how hydraulics use water pressure.
This set is complex and requires a LOT of attention to detail. But the payoff for all that work is when you get to make your robot jab jab PUNCH!
Hydraulic Boxing Bots
More Science and STEM here:
Science and STEM