December 2019 Staff Picks
Published Tuesday, December 10, 2019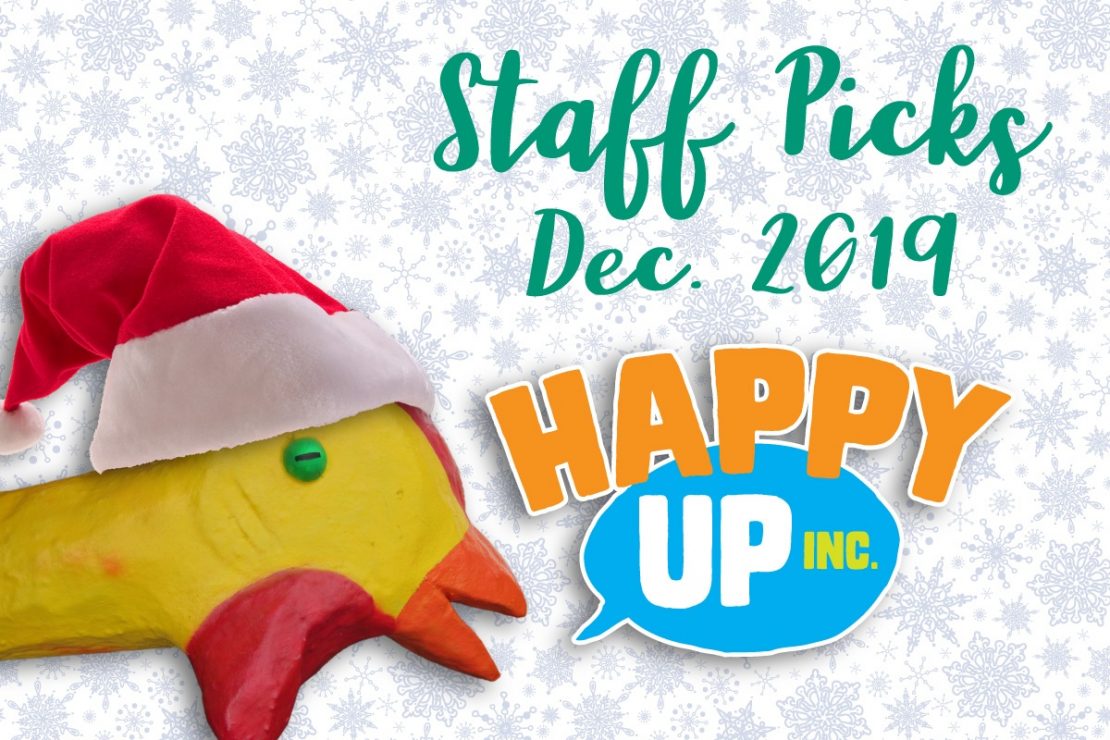 The Happy Up Toy Experts Speak!
Our friendly Toy Experts work hard to learn our stock. They play test as many toys and games as they can. They share their experiences and opinions with each other, so our staff has a deep knowledge base. They pride themselves on being able to help our friends and customers find the perfect items.
Presented here, in alphabetical order by name, are some of their favorite items for the 2019 Holiday season!
Andi - Clayton & Edwardsville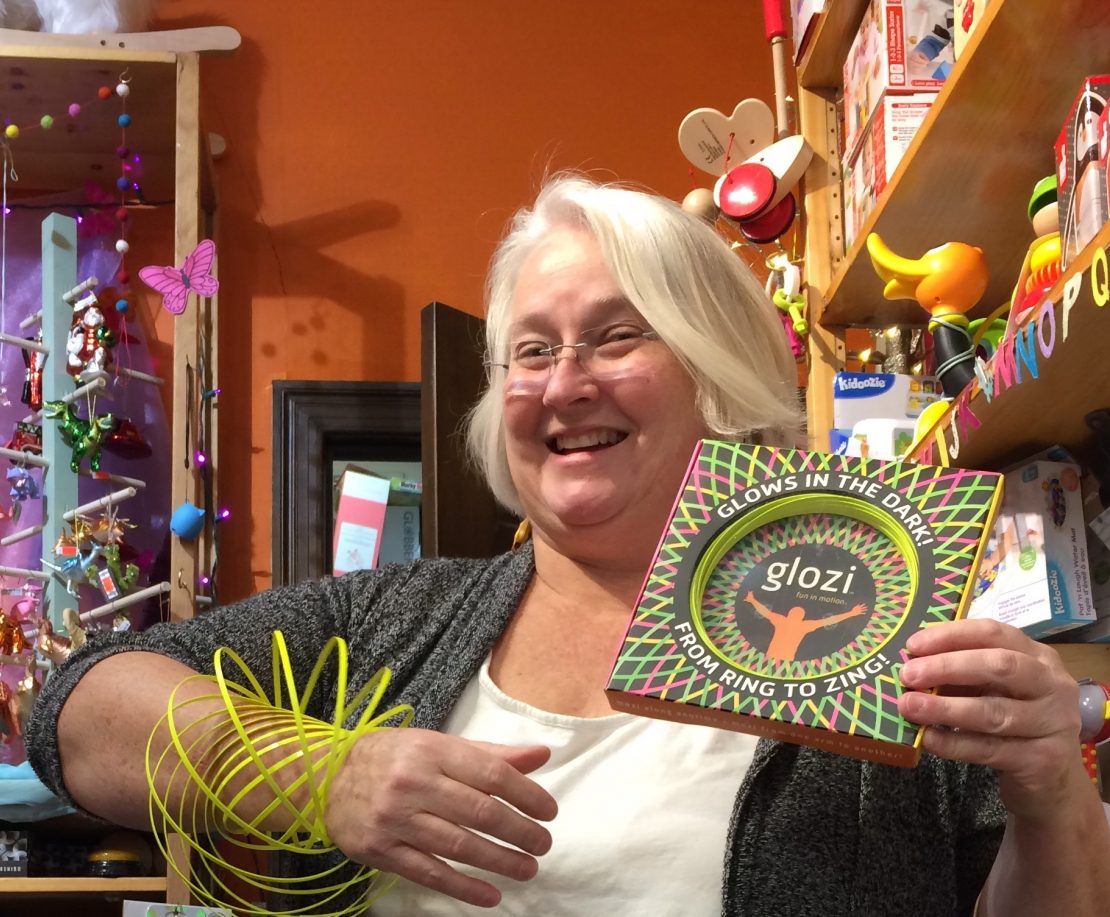 Glozi
"This is my zen!"
Ann - Edwardsville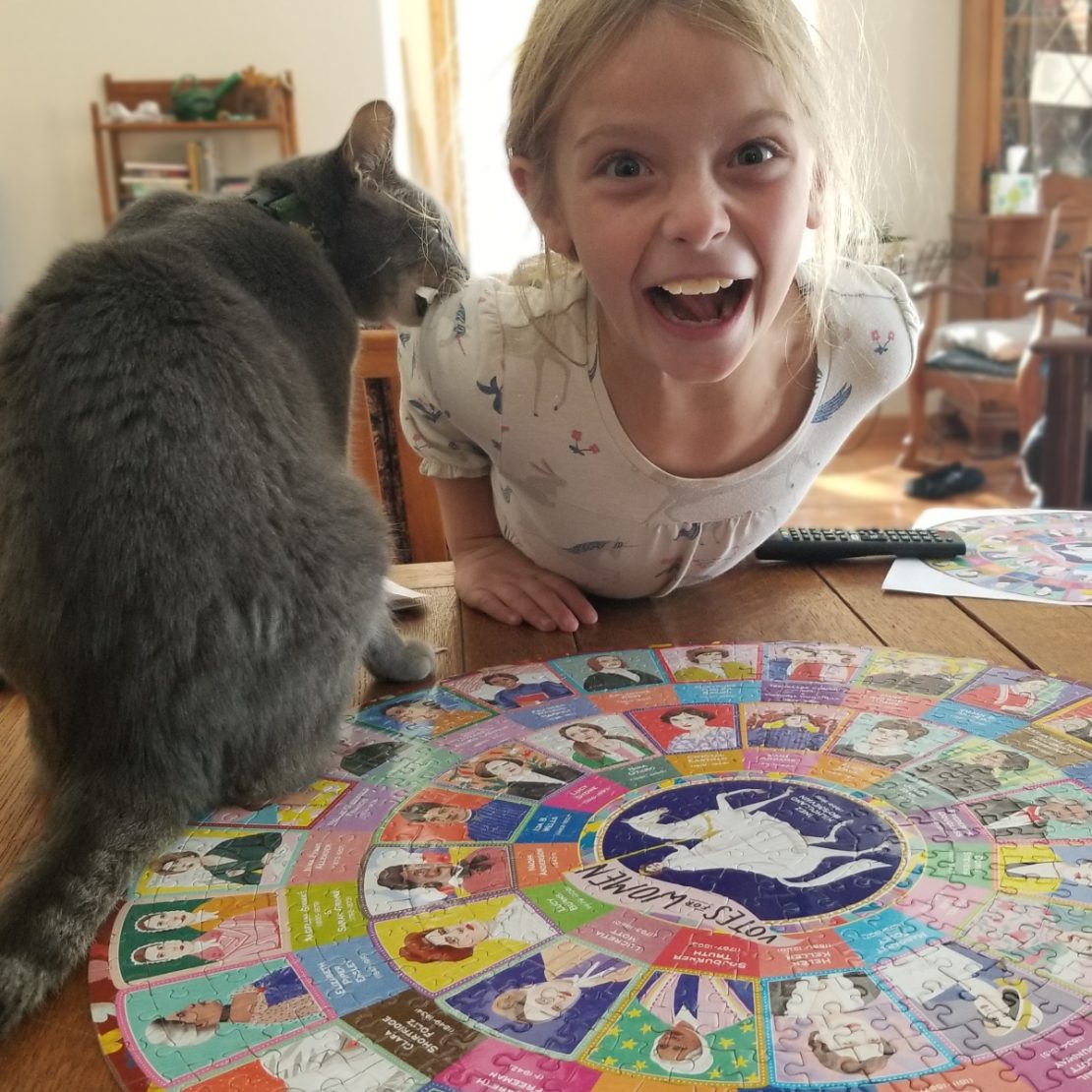 eeBoo Women's March Puzzle
"Gretchen and I highly recommend this round 500 piece Women March puzzle from eeBoo. I especially appreciated the insert describing each person depicted in the puzzle. This company also includes a paper insert of the cover allowing for easier puzzling. Any eeBoo puzzle is really great. Our cat, Griffin, wants us to get started on another one!"
Bekah - Edwardsville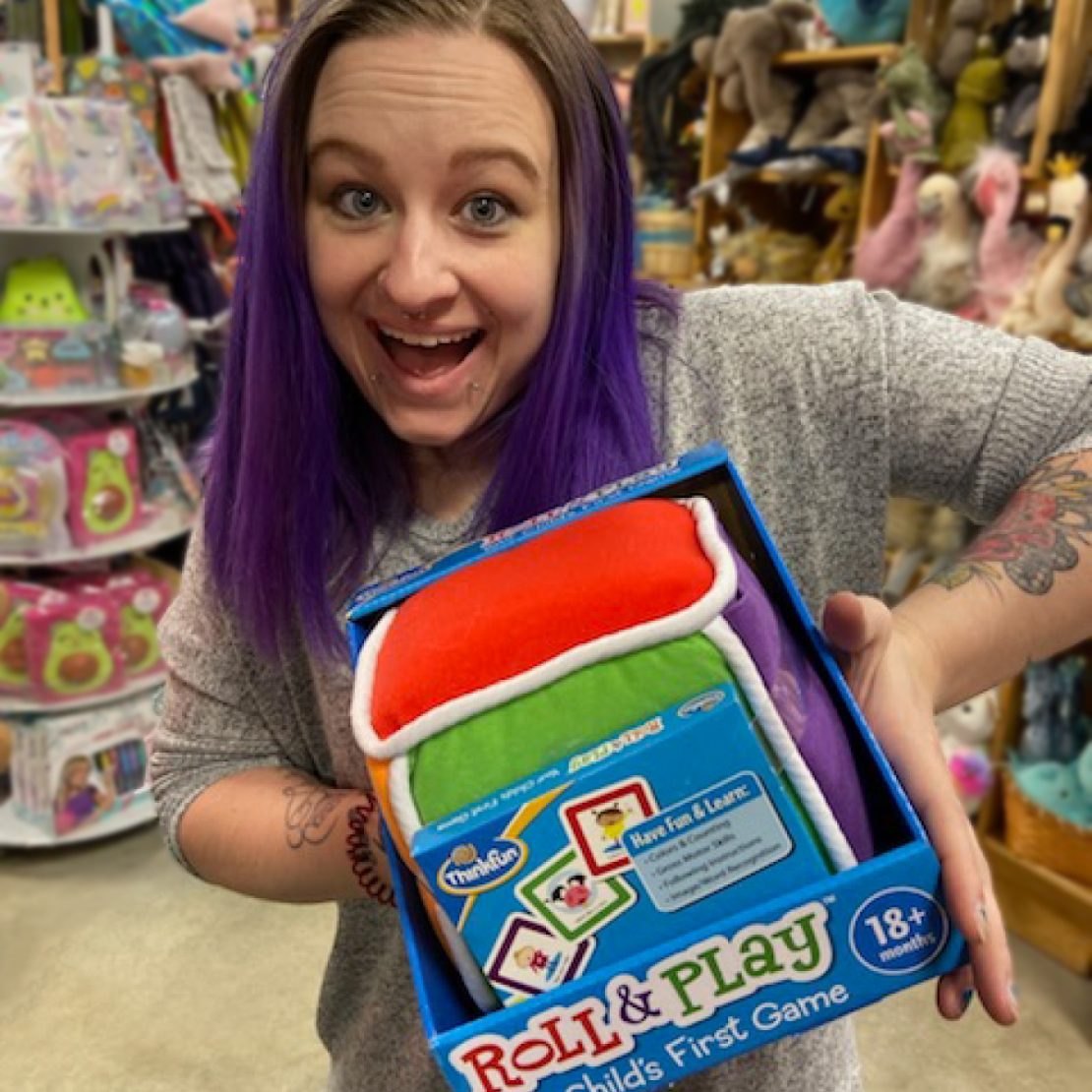 Roll & Play Toddler Game
"I have MANY favorites in the toy store. But, the toy that I think deserves some spotlight is the Roll & Play by Thinkfun! This game is for 18 months and up, but I think it really thrives for the 2 and 3 year olds. I like to think of this as a sort of Simon Says in a different form. I've had this toy for my almost 3 year old since he was 18 months. We play it all the time!"
For more toddler games, visit our collection.
Carlee - Edwardsville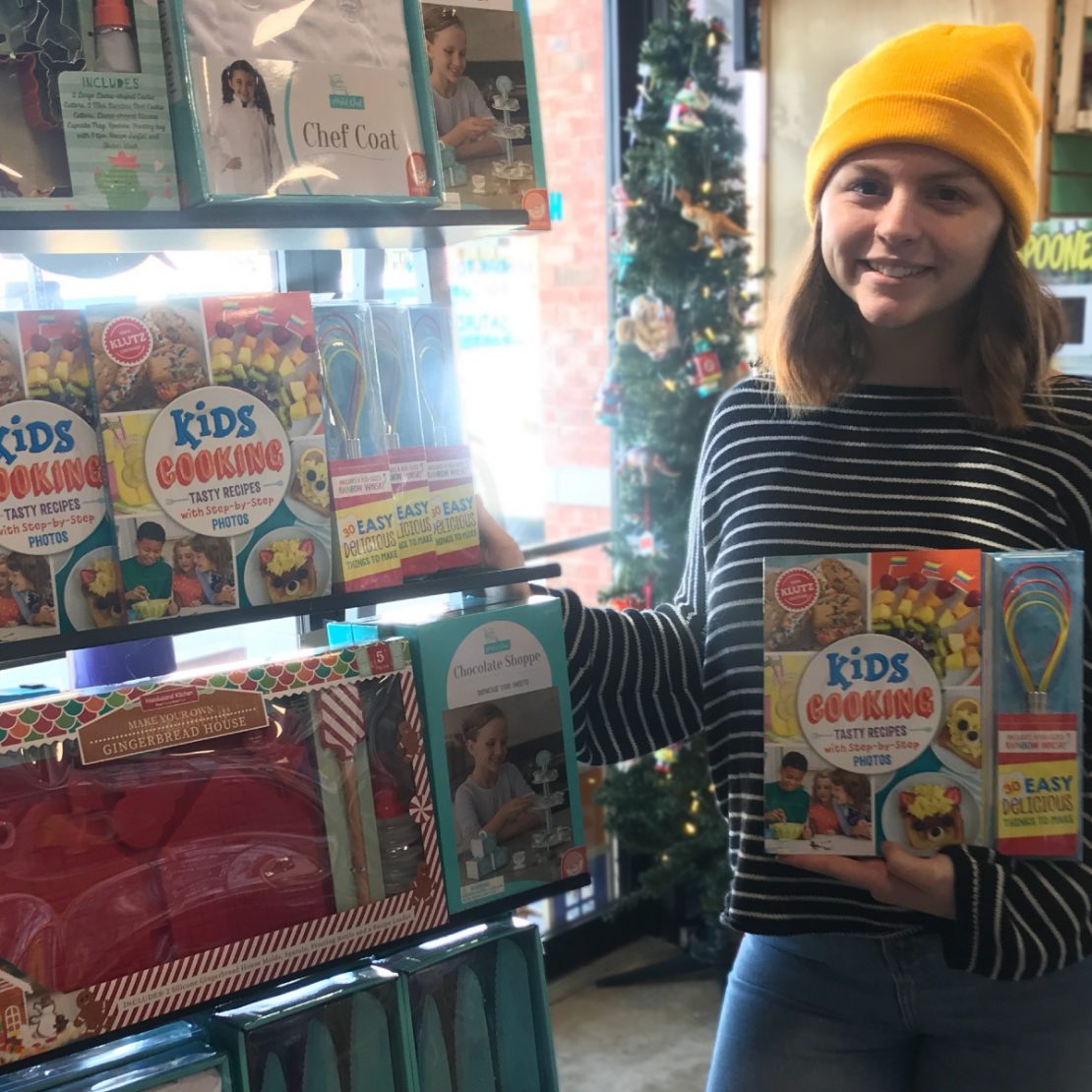 Klutz Kids Cooking + other baking sets
"Cooking and Baking with my mom was my favorite activity as a kid since it not only brought us closer together, it also felt magical to just mix together a bunch of things and make something new and tasty. Our selection of cooking and baking kits give you everything you need to start your own traditions in the kitchen."
More info on cooking and baking sets posted here:
Playful Chef
Emily - Edwardsville
Genius Square Logic Puzzle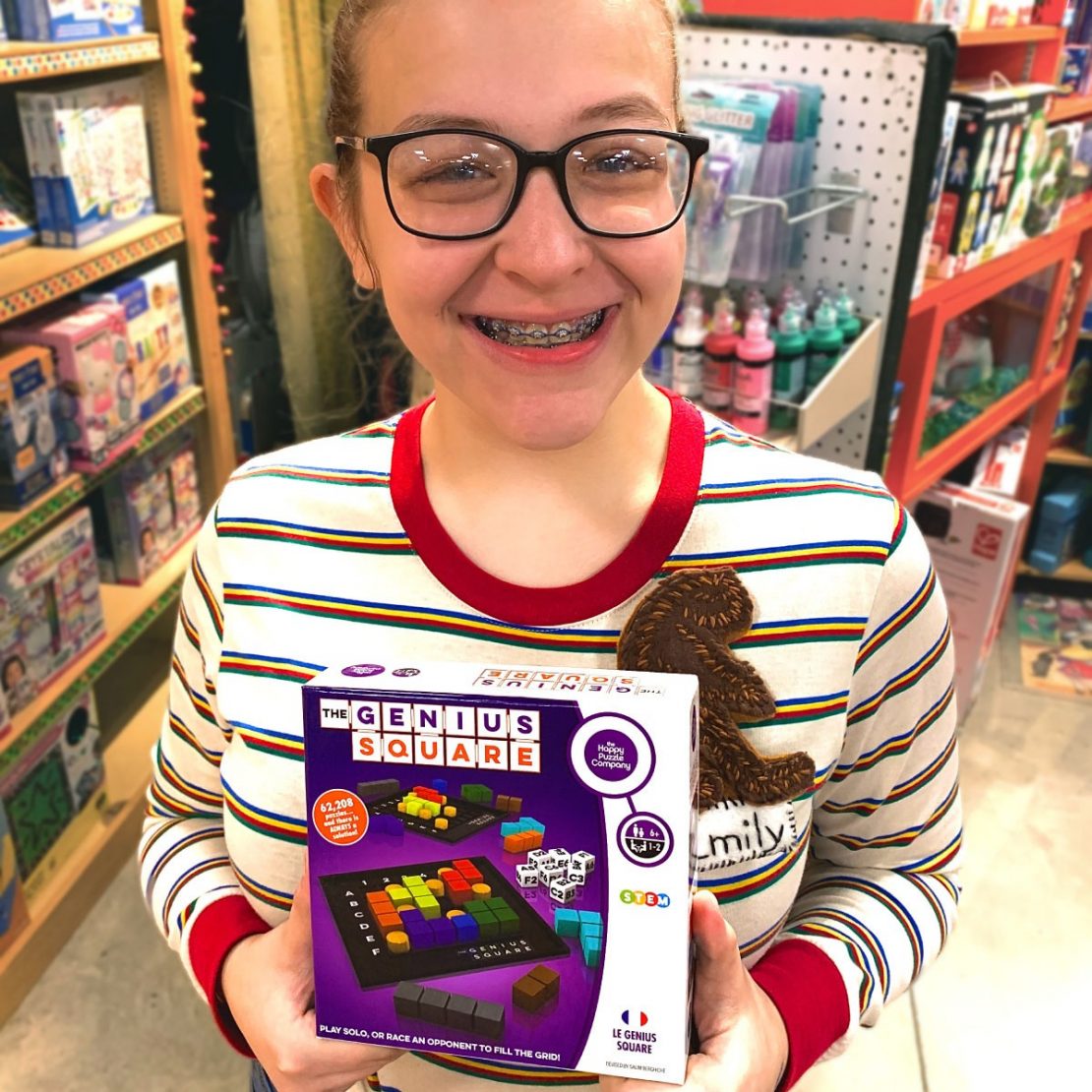 "It's super fun for puzzle-lovers. There are 62,208 different combinations to work with, so the puzzling is almost endless. You can work on your own, or race to see who can solve it the fastest!"
Jess - Edwardsville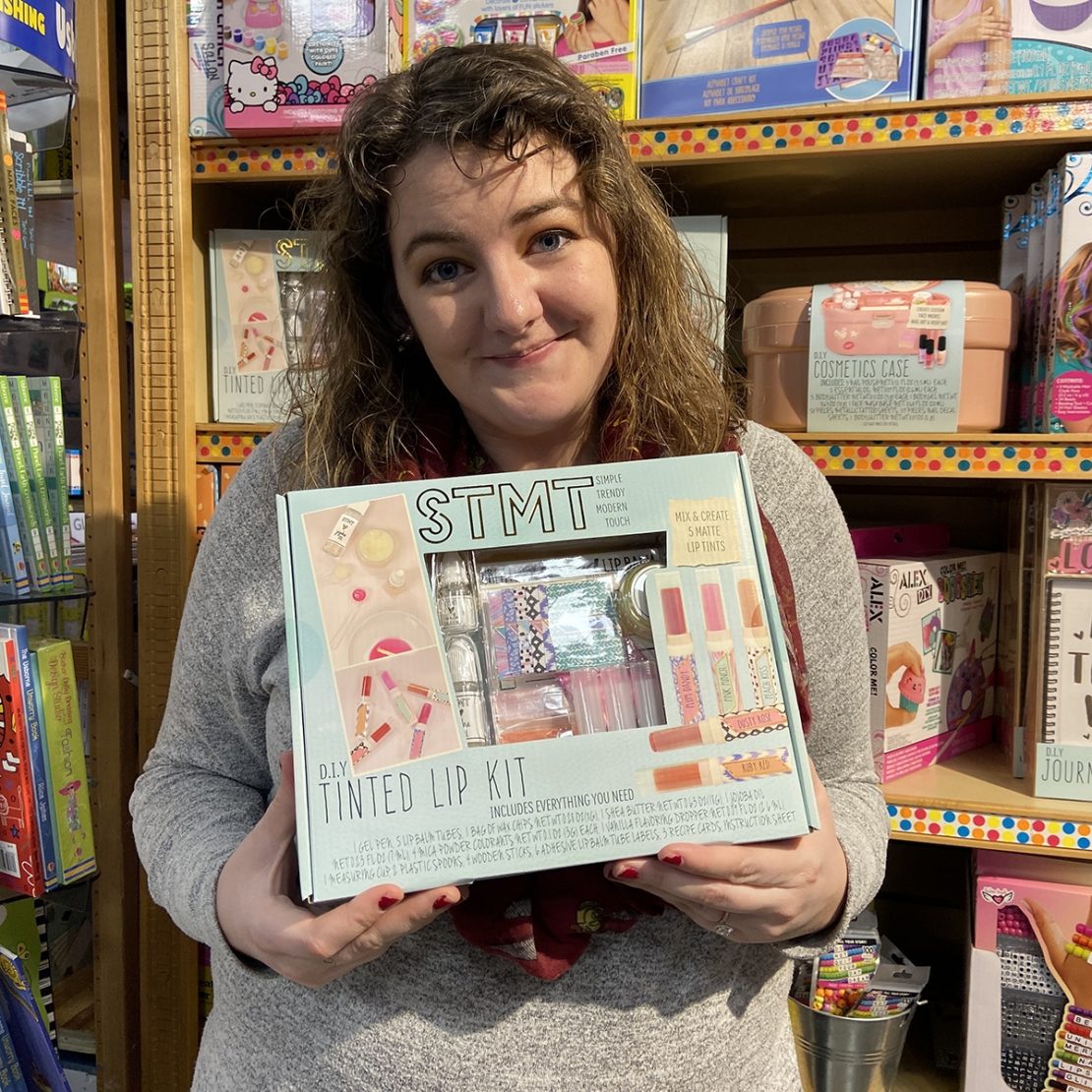 STMT Tinted Lip Kit
"This kit is so cute. You can make 5 different lip tints. The absolute cutest part is where you get to make your own labels and truly make it your own! You decide what color and what scent to make and bam! Lip tints. Crafty and sophisticated!"
Julie - Edwardsville
Air Forts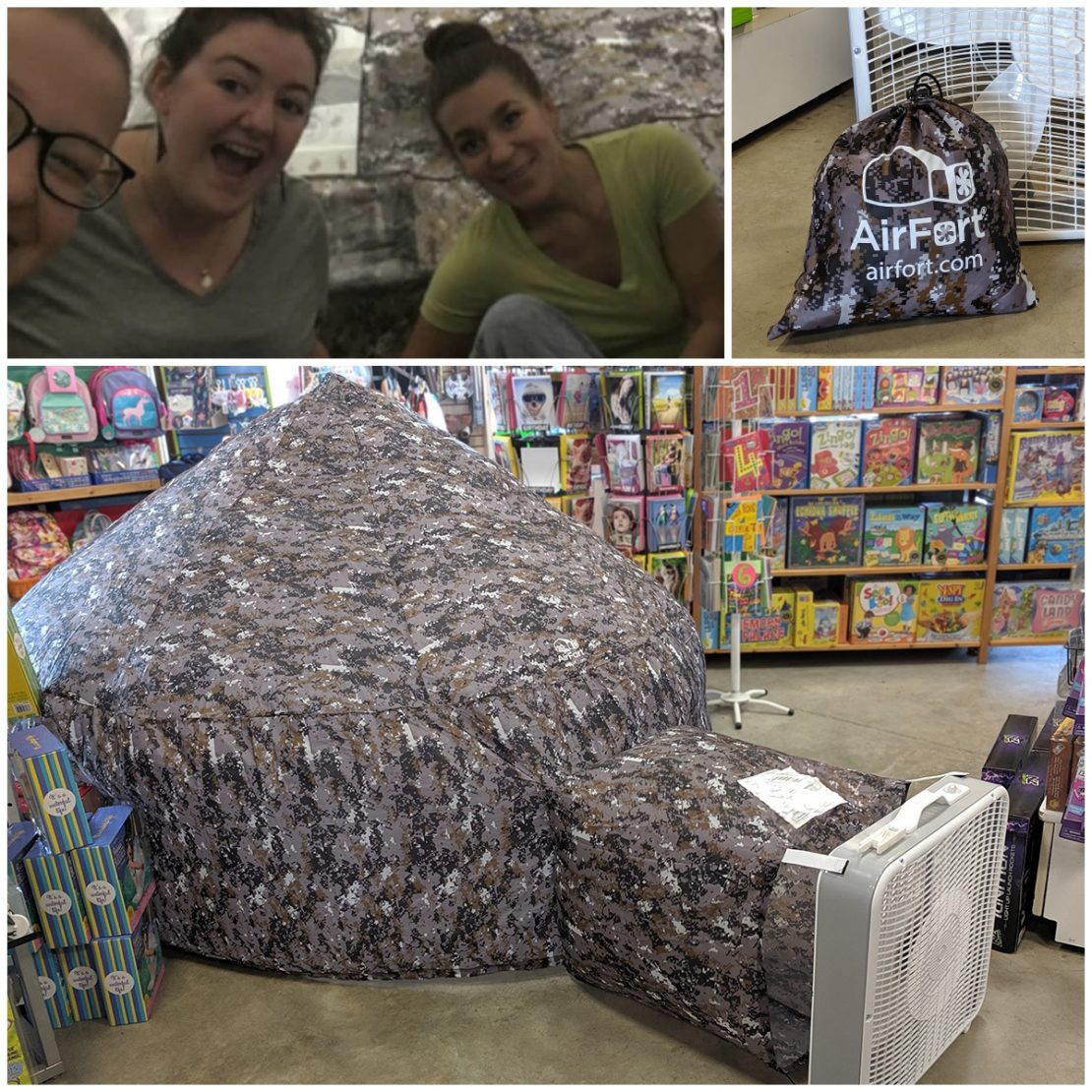 "A literal breeze to set up! Attach the fort to a box fan and it inflates to be big enough to fit several grownups! It folds up into a carry bag that can be stored anywhere. And it comes in a bunch of colors, too!"
Laura - Edwardsville
My Fun & Fuzzy Headband Salon from Klutz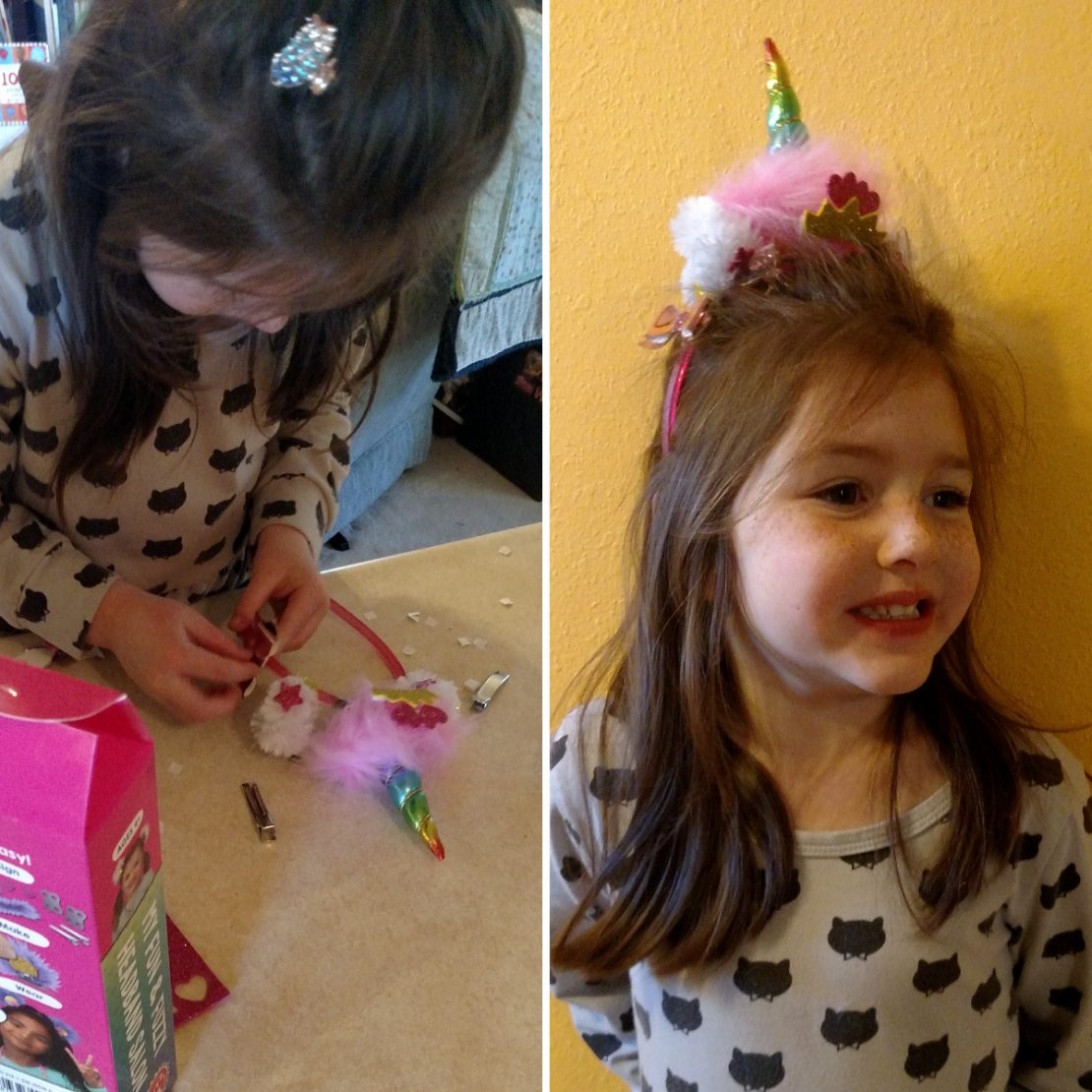 My 5 year old had a blast with the Klutz headband set. The kit comes with a ton of stuff, like a unicorn horn, bows, fur, sparkle foam stickers and two types of ears. All easy to assemble! She made a Unicorn/cat headband that she wore all day! This kept her busy for about a half hour.
All Klutz kits are really good. Kids can create their own thing or stick to the easy to follow, kid-friendly, instruction booklet. I highly recommend!
Lori - Clayton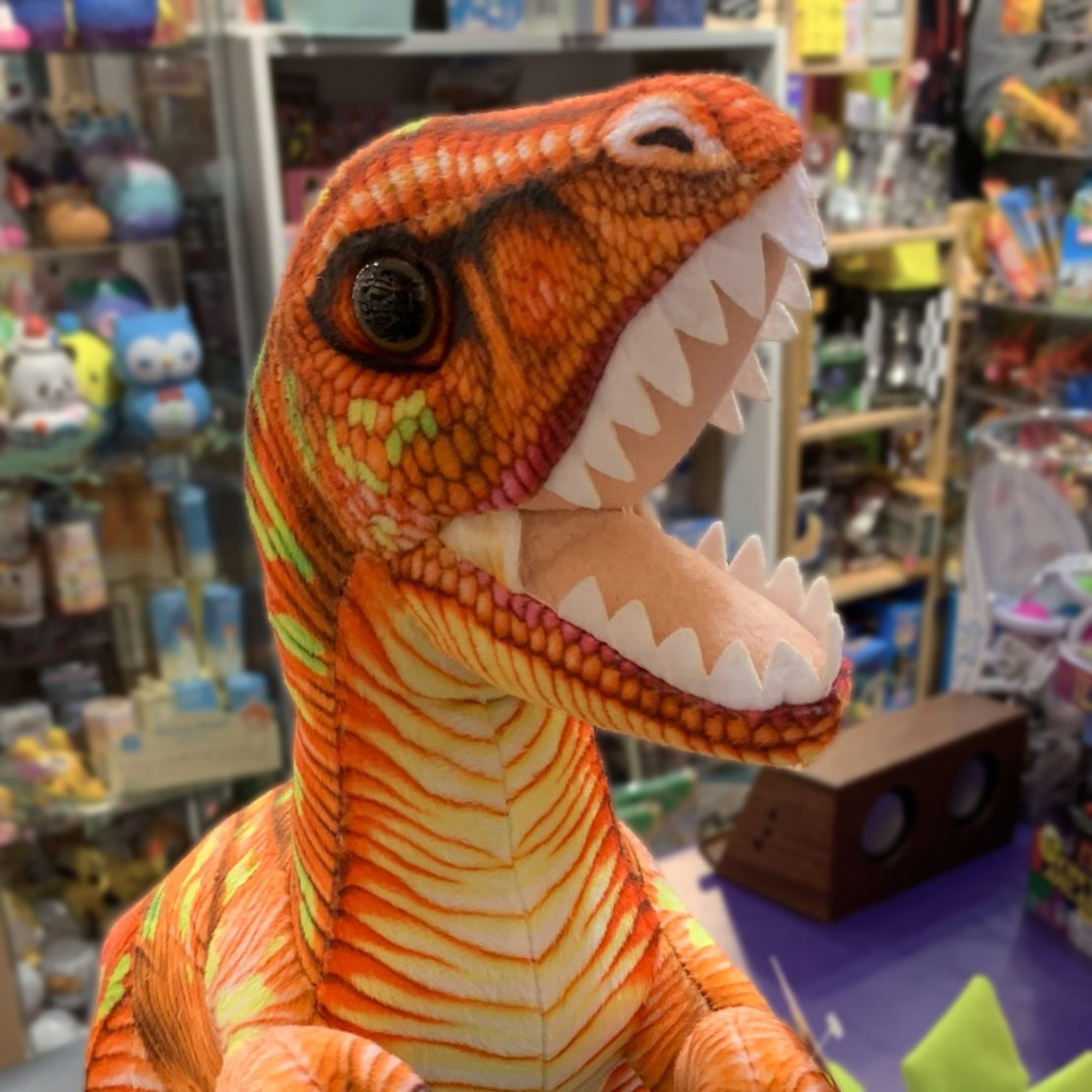 Stuffed Dinosaurs
"These dinos not only have unique designs but are also super cuddly! Friendly but fierce!"
Max - Edwardsville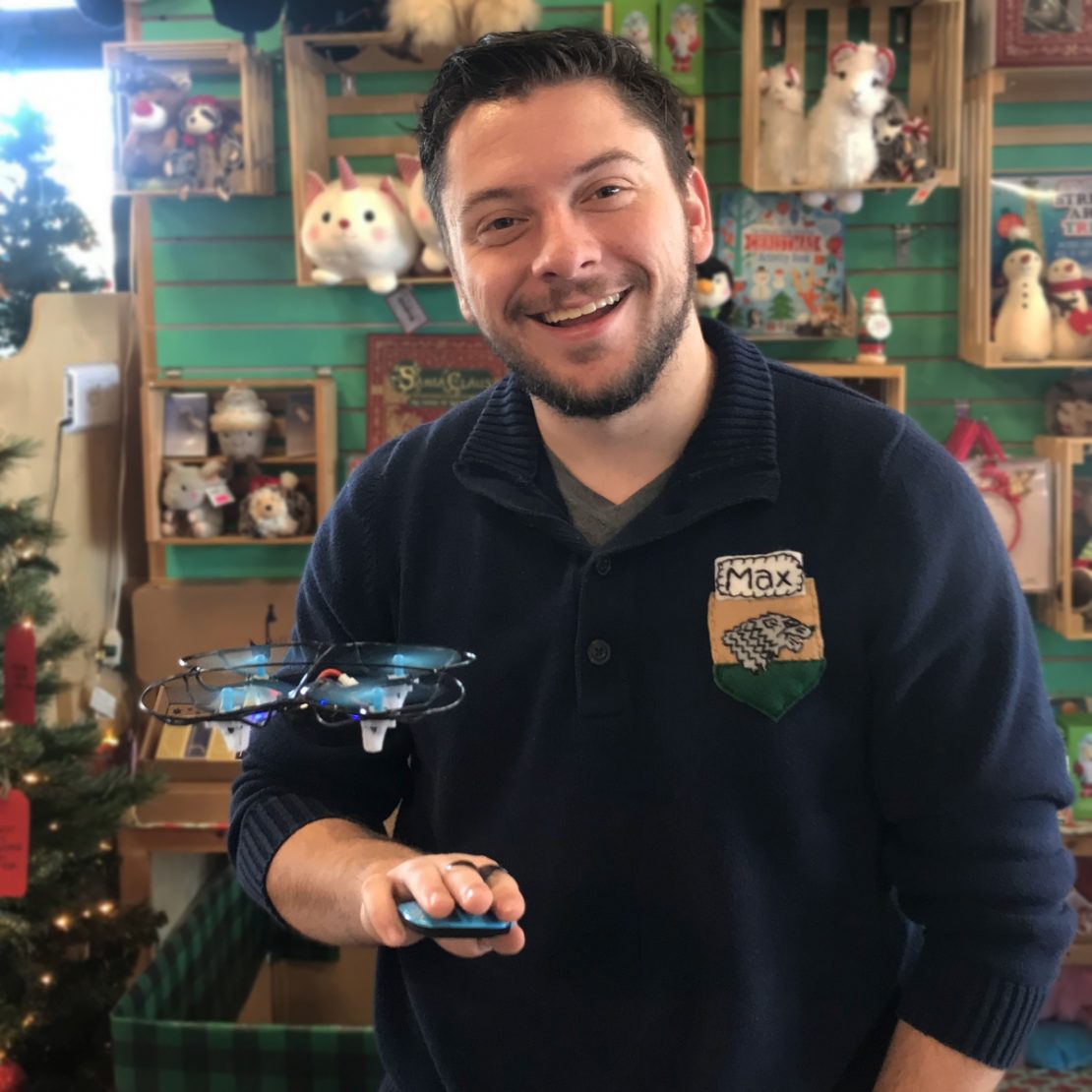 Skyline X Force Motion Control Drone
"The X-Force is a good beginners drone. It doesn't use a remote control that has joy sticks. Instead its controller is shaped like a computer mouse and is sensitive to your wrist motion. It's pretty easy to learn stunts and how to get around obstacles."
More info about the drone is posted here:
Nieccol - Edwardsville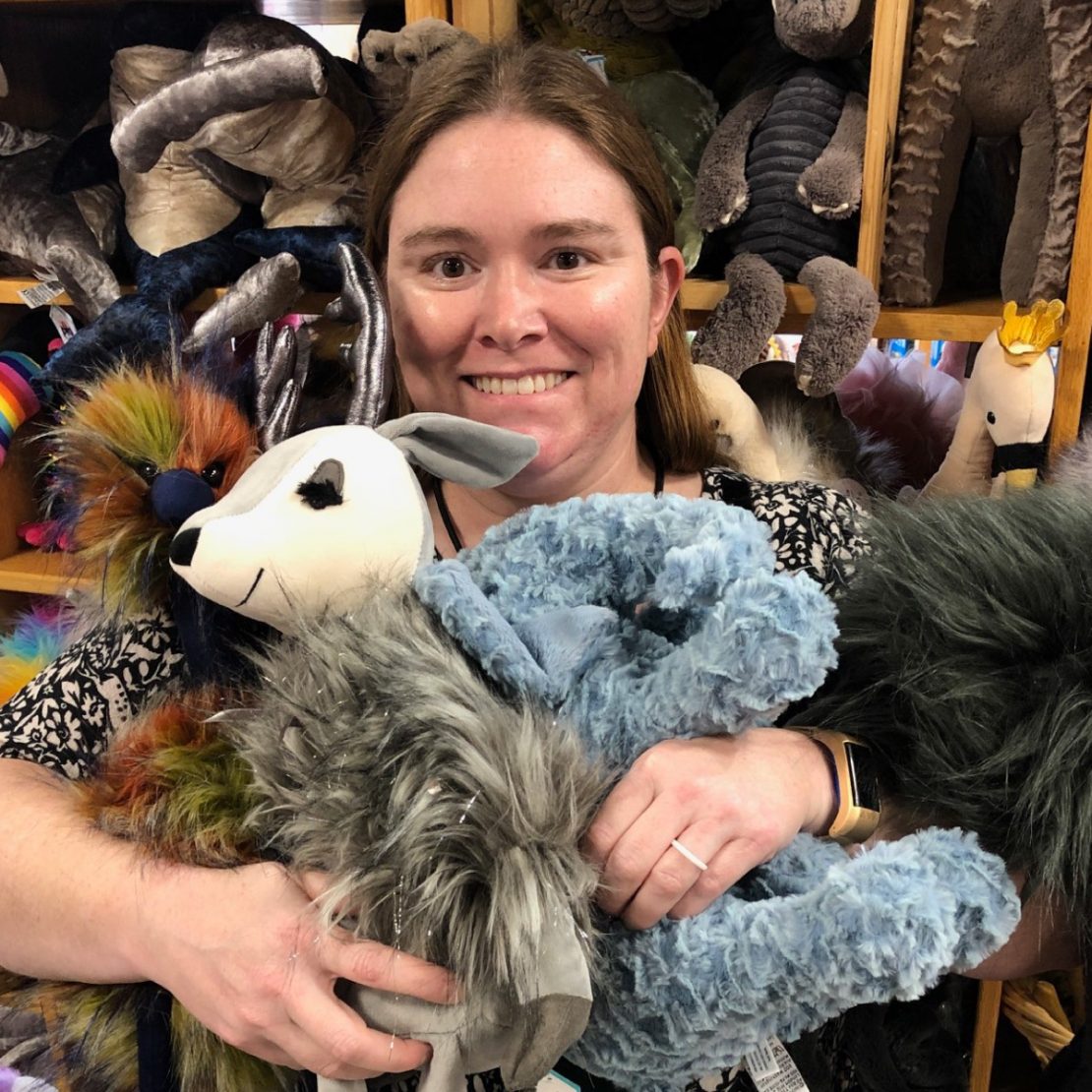 Jellycat Plush
"I like Jellycat plush! The collections they have are so eclectic and cute! I love the soft soft materials they have and the beauty that is shown in their textures. When it comes to plush, Jellycat has it all!"
Jellycat is on display at our Edwardsville store only.
Rosemary - Website/Facebook/Emails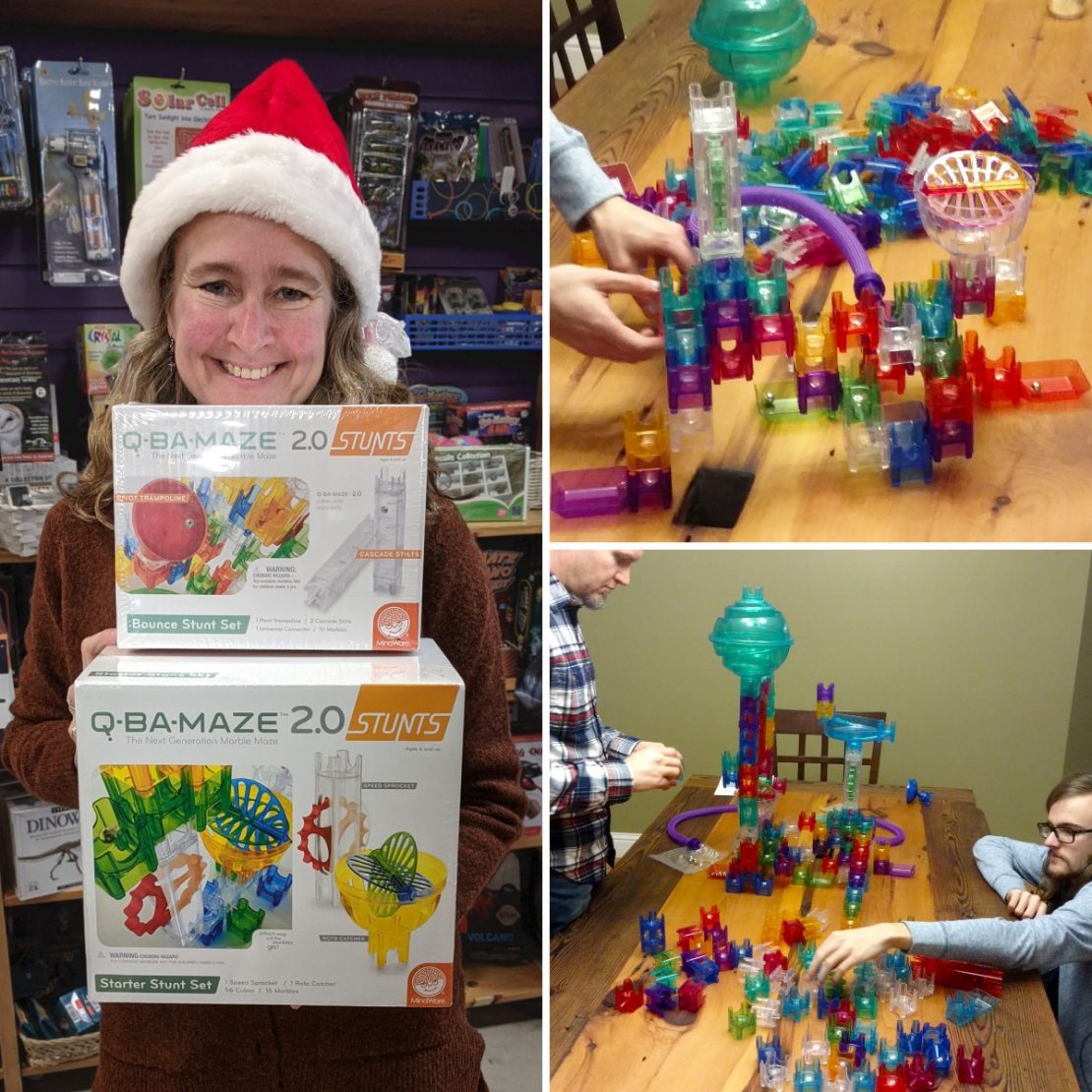 Q-Ba-Maze Marble Runs
"Santa* brought a Q-Ba-Maze set to my family in 2016. Once the guests were gone and the dining table was cleaned up, we got busy! We're grown ups and we couldn't stop playing with it. We still get it out, especially if we have younger guests. It's a great activity for a huge range of ages. Plus it's beautiful. The translucent blocks are like stained glass!"
*Not me. Honest. It's a mystery where it came from.
See more about Q Ba Maze here:

Q Ba Maze 2.0
Shawnta' - Clayton & Edwardsville, Business Owner
Rainbow Sloth Sherpa Sleeping Bag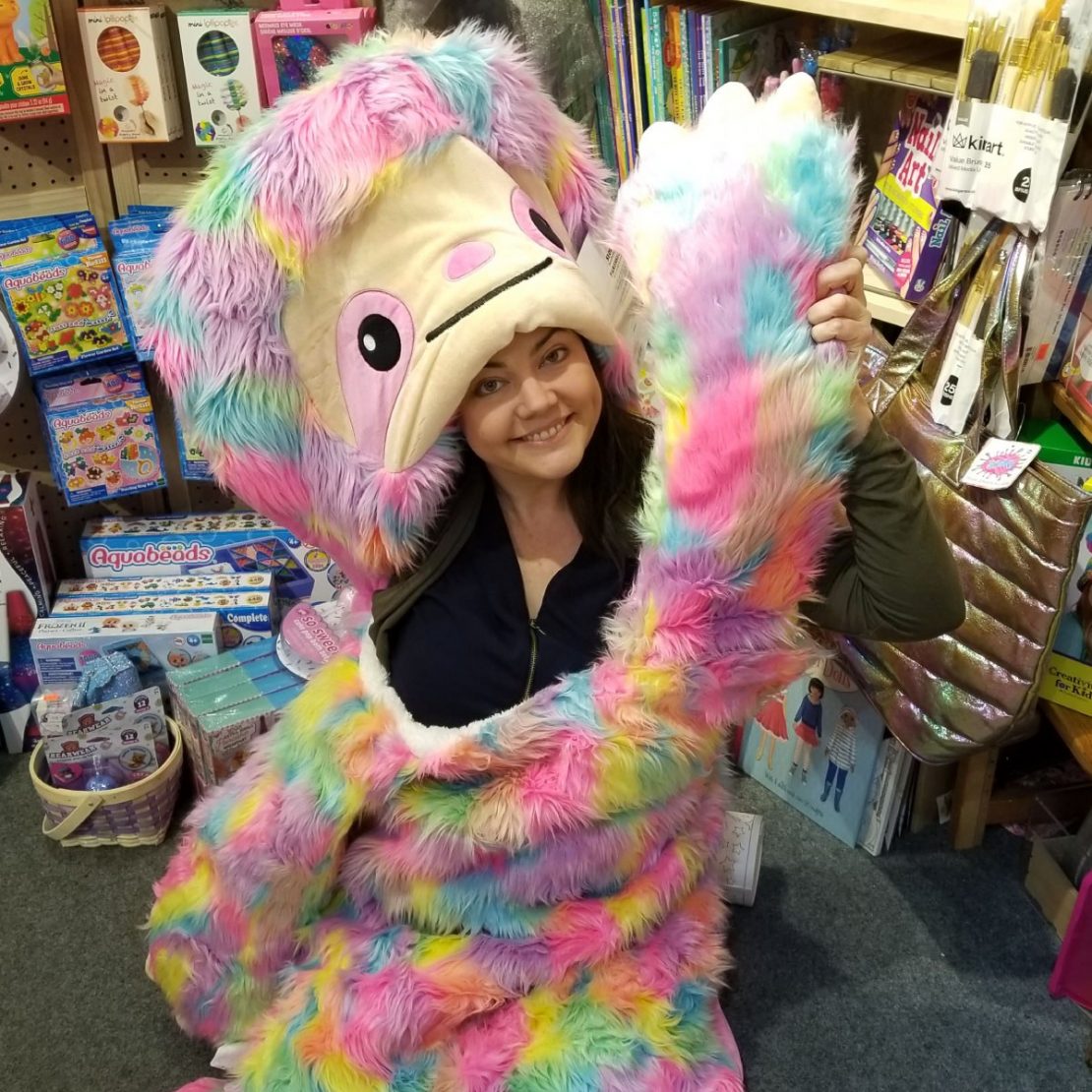 "It's so warm and cozy. A luxurious cocoon. And it's a rainbow sloth! What's not to love?"
Vicki - Clayton
Primo Rido On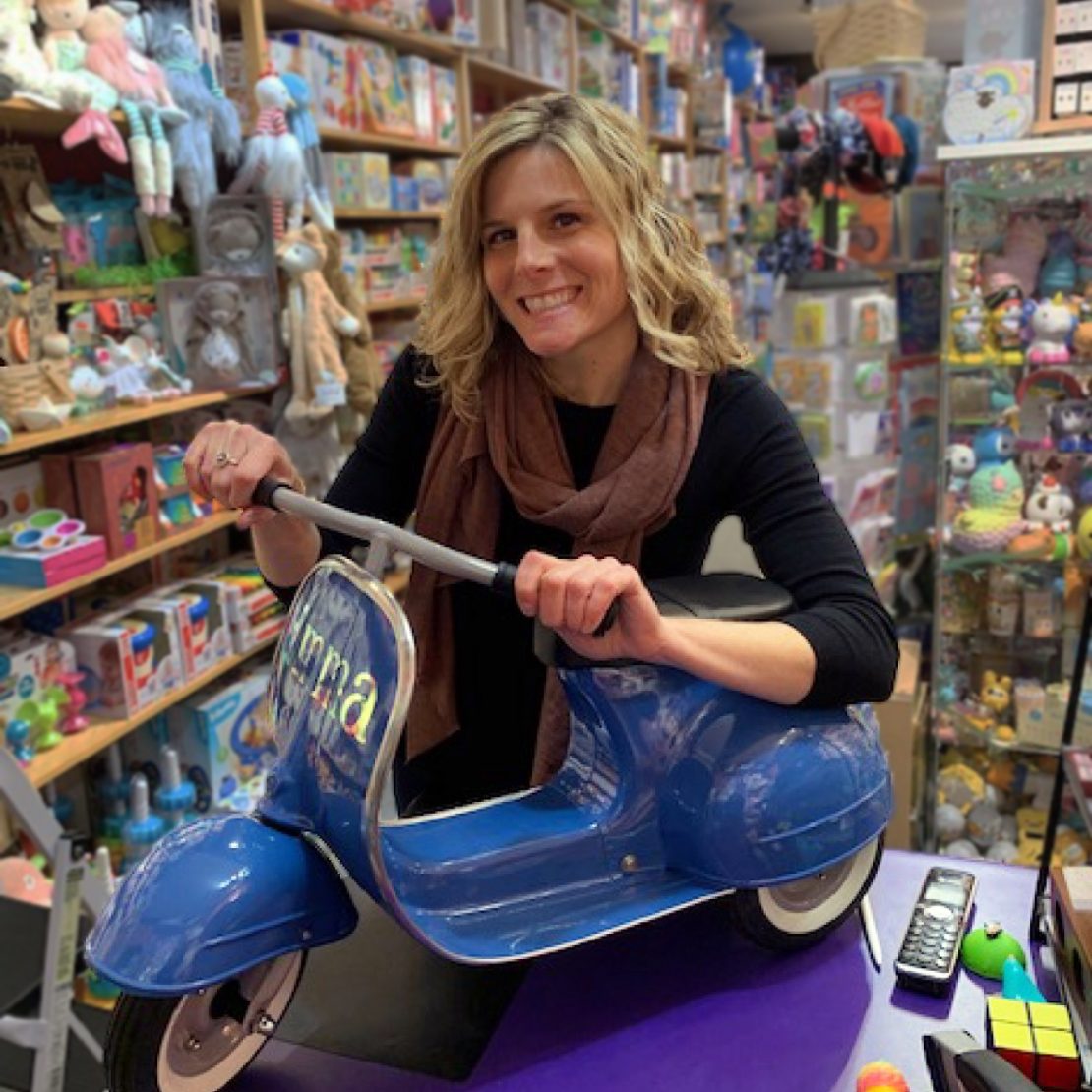 "It's just adorable. And it gives a child a sense of adventure and exploration. It looks like a real scooter and little kids love that!"
More info about the Primo here:
VIP*: Giant Chicken
*Very Immense Poultry
Happy Up Gift Certificates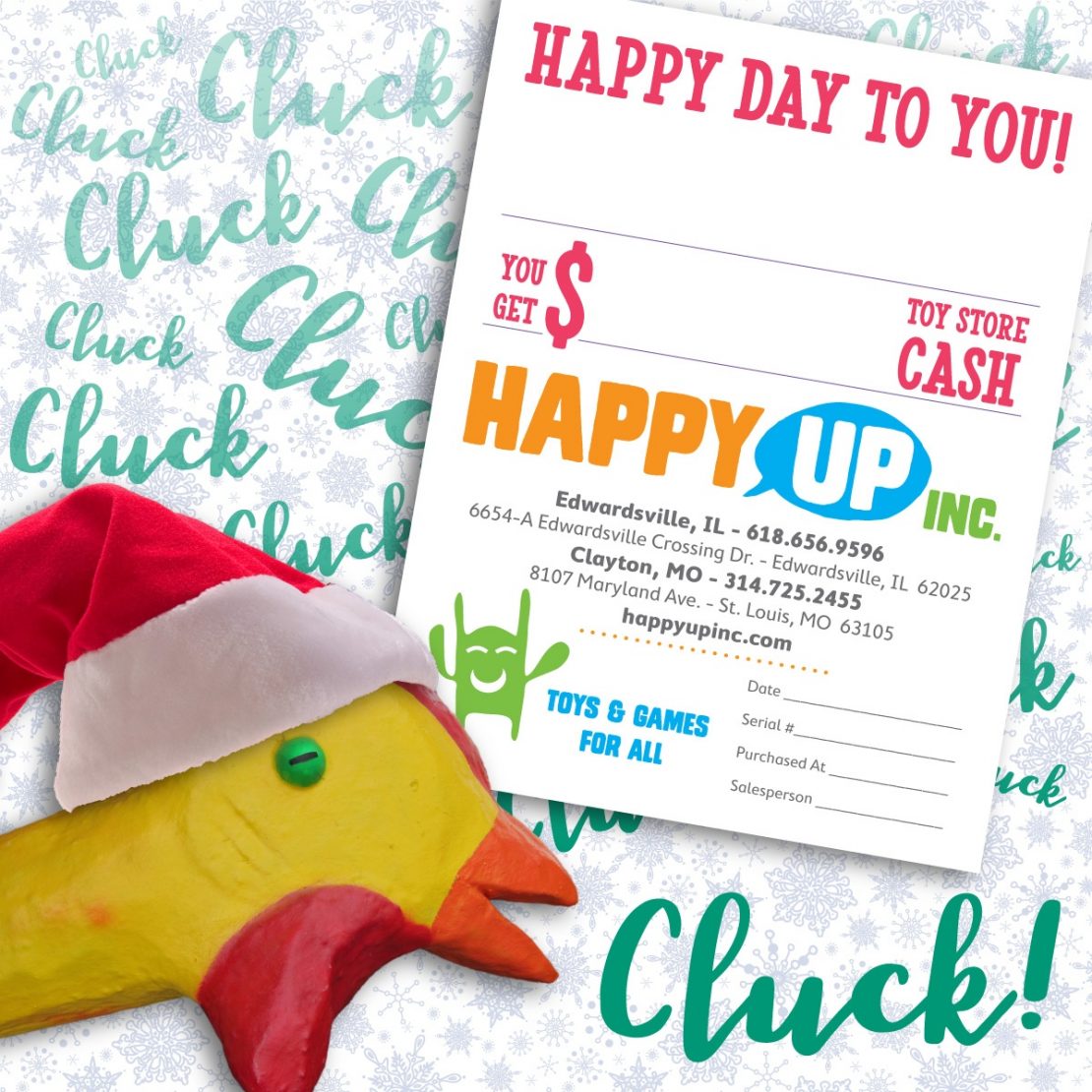 "Cluck cluck. Toy Store Bucks. Cluck."
Translation: Gift certificates always fit. You choose the amount, they never expire, and everyone loves a shopping spree at Happy Up!