Exciting New Arrivals!
Published Wednesday, February 23, 2022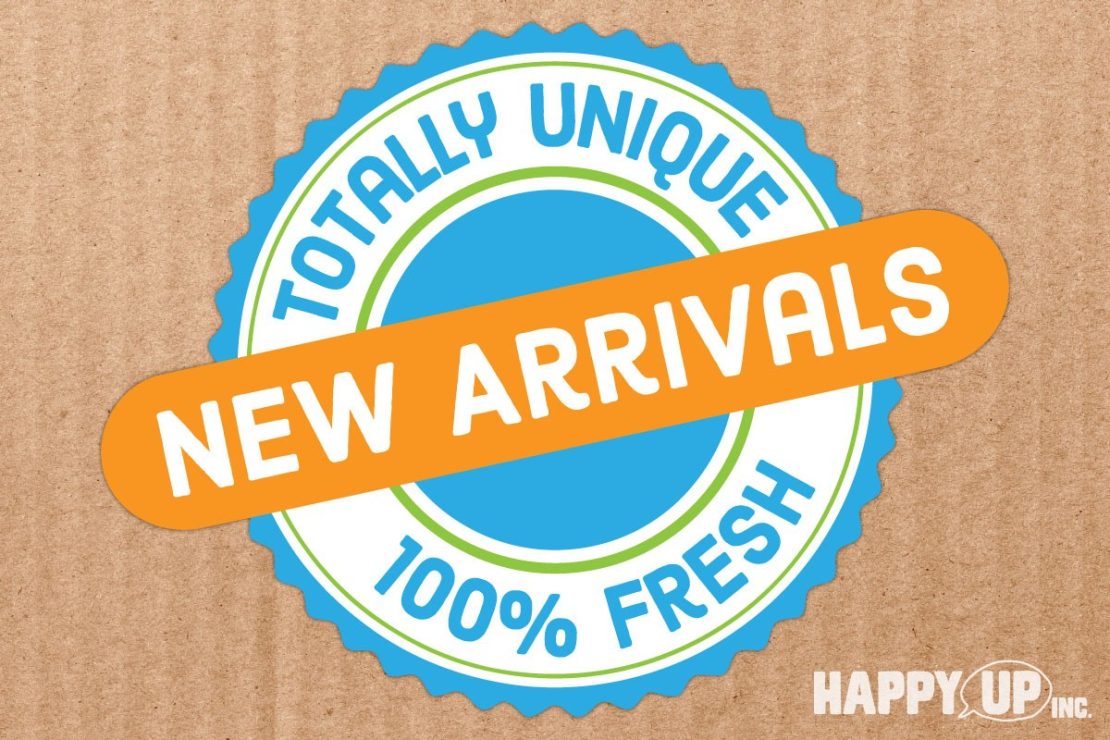 It's an exciting time at Happy Up!
In January, Shawnta traveled to several trade shows and found all sorts of cool things… And the orders she placed are starting to arrive!
Our last two blog posts focused on CandyLab cars and Eugy cardboard animal. We wanted to keep it going and focus on a single product line again. But too many showed up!
We just couldn't make up our minds about which one to talk about… so we're showing you a whole slew of new things!

---
Paladone Lights

Go ahead… let your nerdy fan light shine!
These lights from Paladone are geeky in the best way. We're especially in love with Grogu. And the D12 light is perfect for your tabletop RPG player!
---
Floss & Rock Color Changing Umbrellas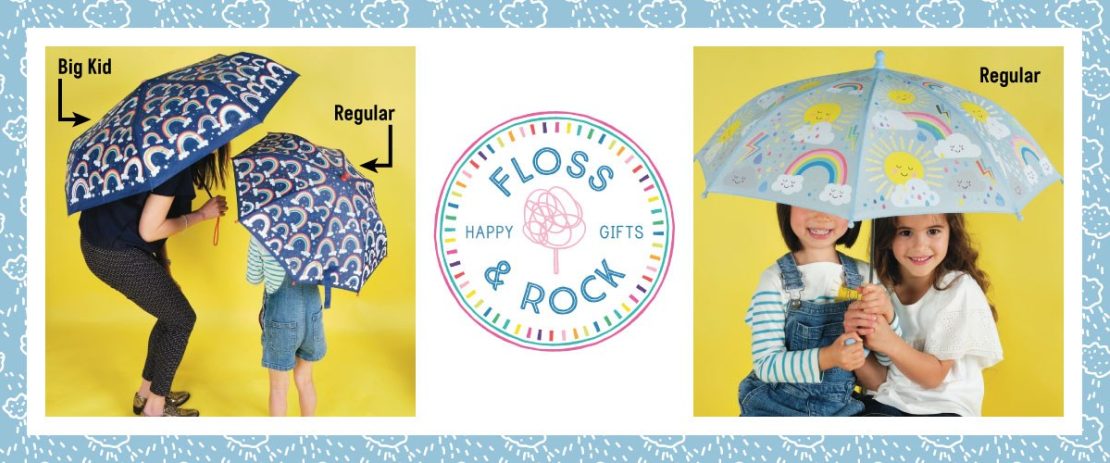 No more ho-hum umbrellas! These umbrellas from Floss & Rock change colors when they get wet. Absolutely nothing better to brighten up a drizzly day.
The Big Kids umbrellas are great for big kids, teens, and grown ups. They open up to 31" across and collapse so they can travel easily in a backpack.
The regular umbrellas are child-sized at about 26" across and have a traditional "J" handle.

Big Kid Size:
Regular Child Size:
---
Carnovsky 500 Piece Jigsaw Puzzles

Not your usual jigsaw! These feature artwork from Carnovsky's RGB collection. The art experiments with the differences between printed color and light. Each puzzle's image is made of layered colors, creating an engaging picture where the subjects seem to merge together.
Each puzzle comes with colored glasses, so once it's assembled you can appreciate each layer individually.

---
Axol & Friends

Weighted stuffed animals can be just the thing for anxious kids… or adults!
These weighted axolotls are 4 lbs, just enough to be a reassuring presence. At 26" long they're a perfect size to hug, hold, or drape across one's shoulders.
---
What Do You Meme Games

The games from What Do You Meme Games just keep getting better!
Card-based, they're the sort of thing you can easily get out at parties and family gatherings. They're sure to get everyone talking and laughing!
Most of the games are for 12 yrs & up, although a few are definitely adults only.