Eye-Catching Early Learning Games
Published Thursday, April 14, 2022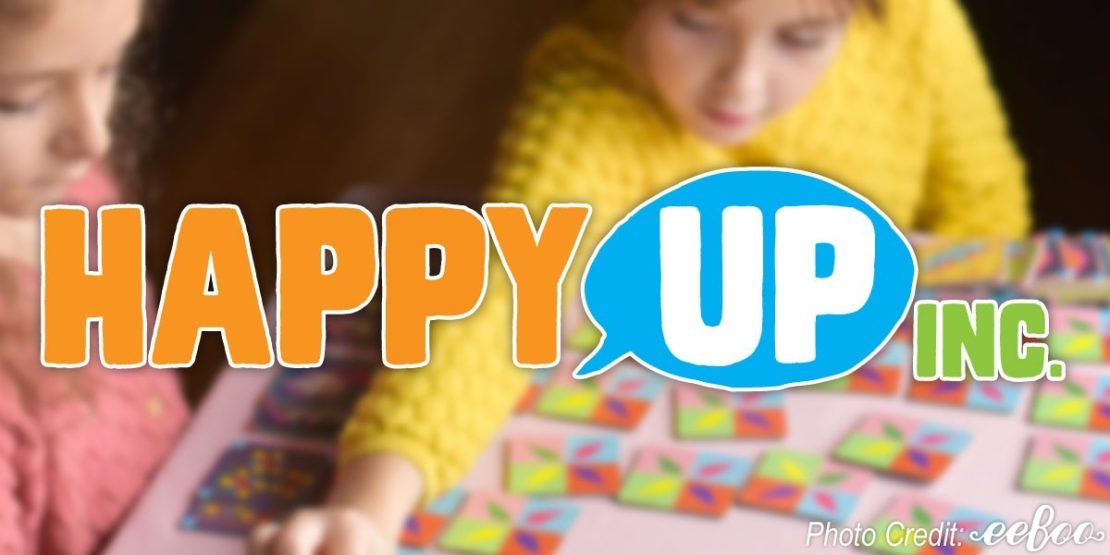 Games for Pre-K and Early Elementary age kids have a reputation for being ... awful.
Happy Up knows better. We play test our games and can assure you these are FUN. And you may get the older siblings to play, too.
Collected here are some recent arrivals that we just had to share!
All games for your youngest players:
Youngest Gamers
---
New First Games for Toddlers
Games for ... Toddlers?
Absolutely! They aren't the competitive types of games you'd play with older children. They're more like guided activities that have your little ones work toward a goal. Follow the instructions or make your own rules. No matter how you play, you're building their skills and having fun!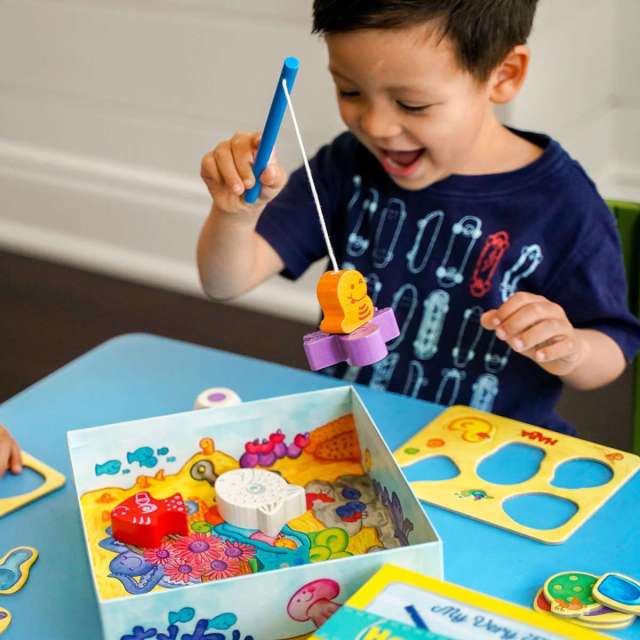 Here Fishy Fishy
1 - 4 players
2 yrs & up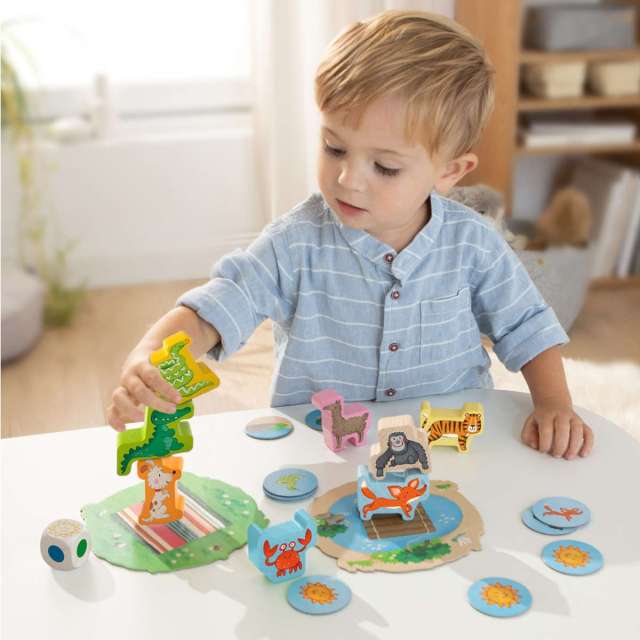 Animal Upon Animal Jr
1 - 4 players
2 yrs & up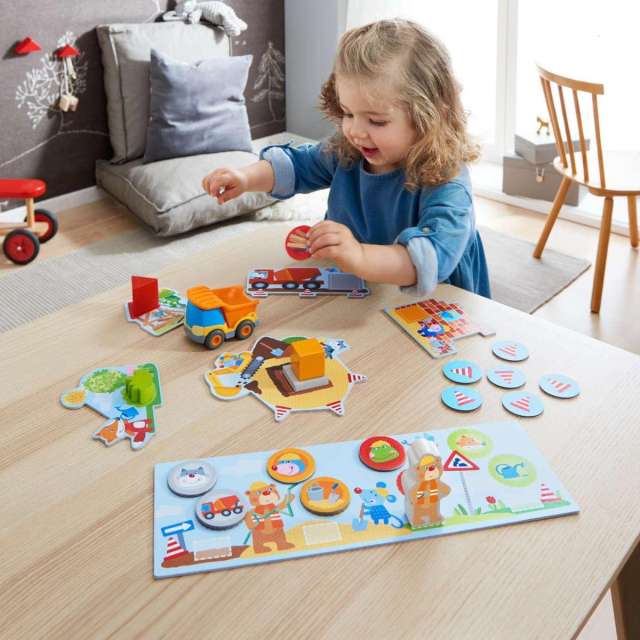 Building Site
1 - 4 players
2 yrs & up
See more Toddler Games here:
First Games for Toddlers
Action Games with Super Mario!
The characters you love from the video games playing in the real world!
Challenge your hand-eye coordination and reaction times with one of these action games!
A note about the Super Mario games:
We think the recommended ages on the boxes are a little ambitious. Some of them will be *very* challenging for younger children, especially the Maze Game DX.