Gift Baskets? Yessee!
Published Tuesday, April 28, 2020
We're known for our free gift wrapping. Our paper selection is always bright and fun and unique... Just like the people you're buying for!
Considering the times, and the need to put a little extra oomph into our gift giving, the Happy Up stores are here to help.
We are now offering Gift Baskets in addition to our free Gift Wrapping.
Spend at least $50, and for no additional charge, we will artfully arrange your purchases and tie it all up with a bow.
Here are a few samples: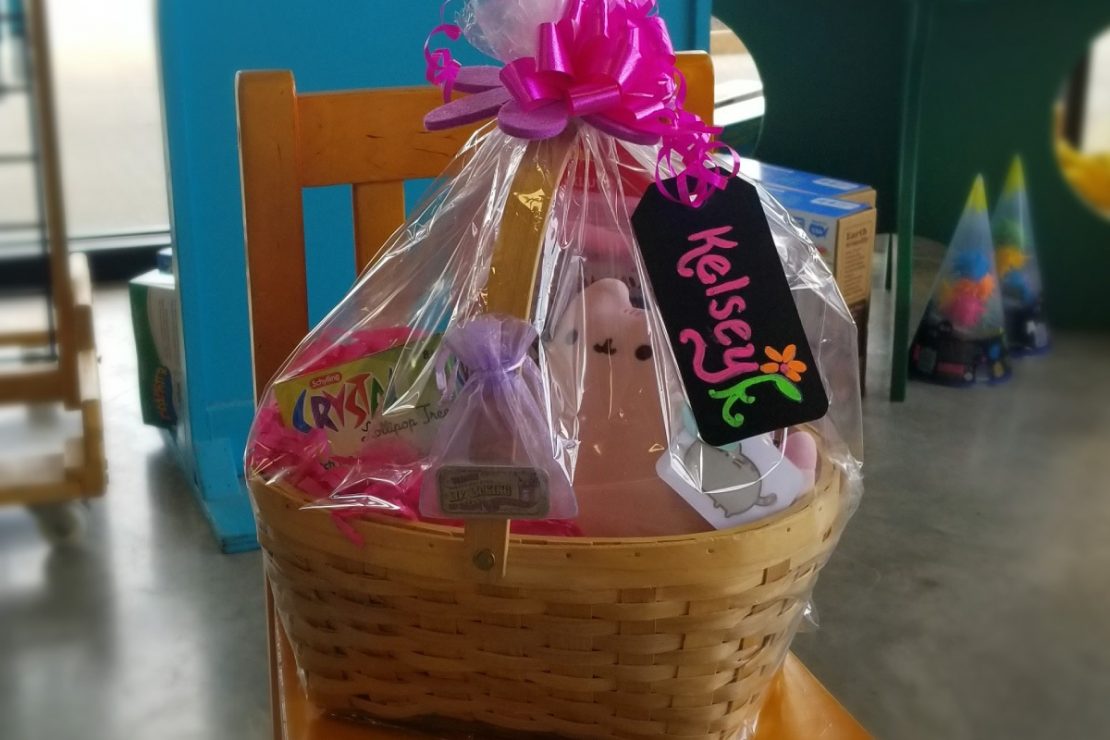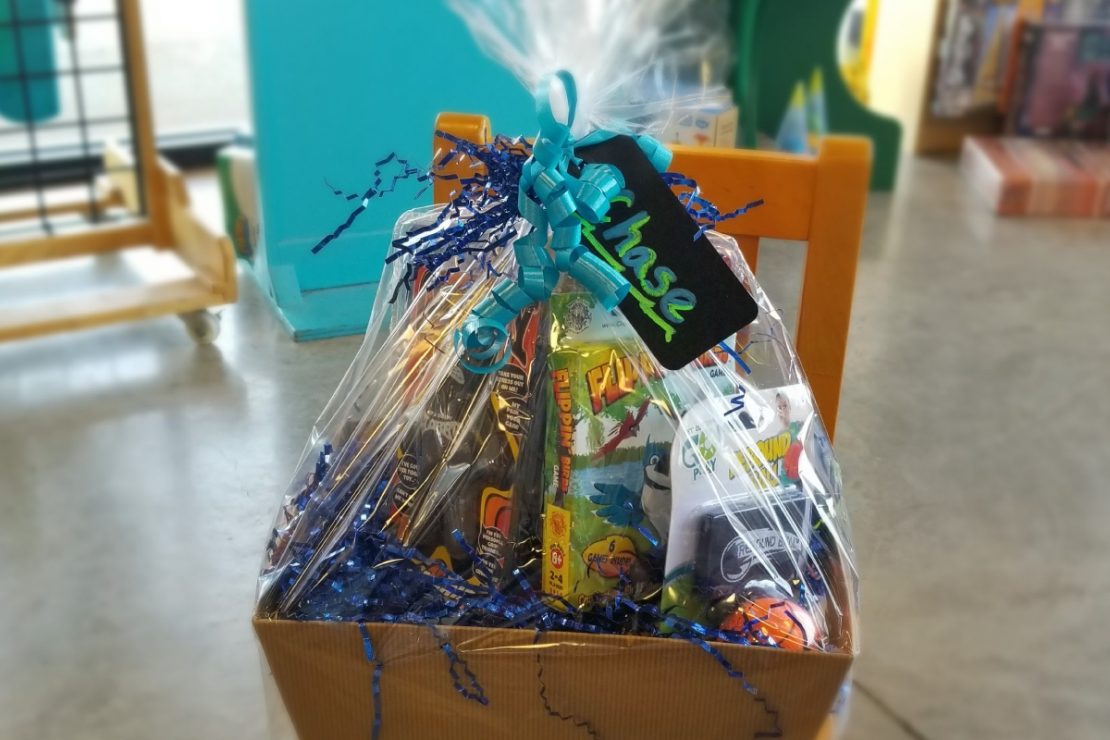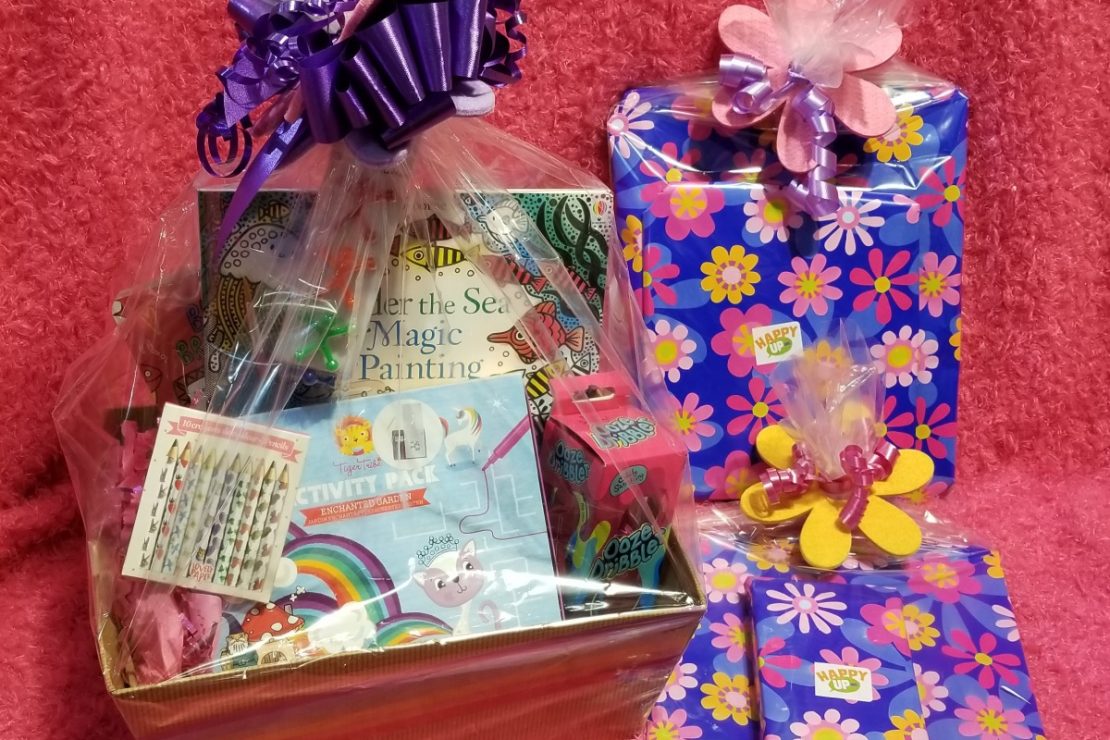 When you talk to us, let us know you want it all wrapped up in a basket.
Your gift will be a hit at the Drive-By Birthday Parade!