Now Open! Happy Up Clayton's New Location!
Published Wednesday, April 6, 2022
We're now at 8103 Maryland Ave --> Right next door to our old spot!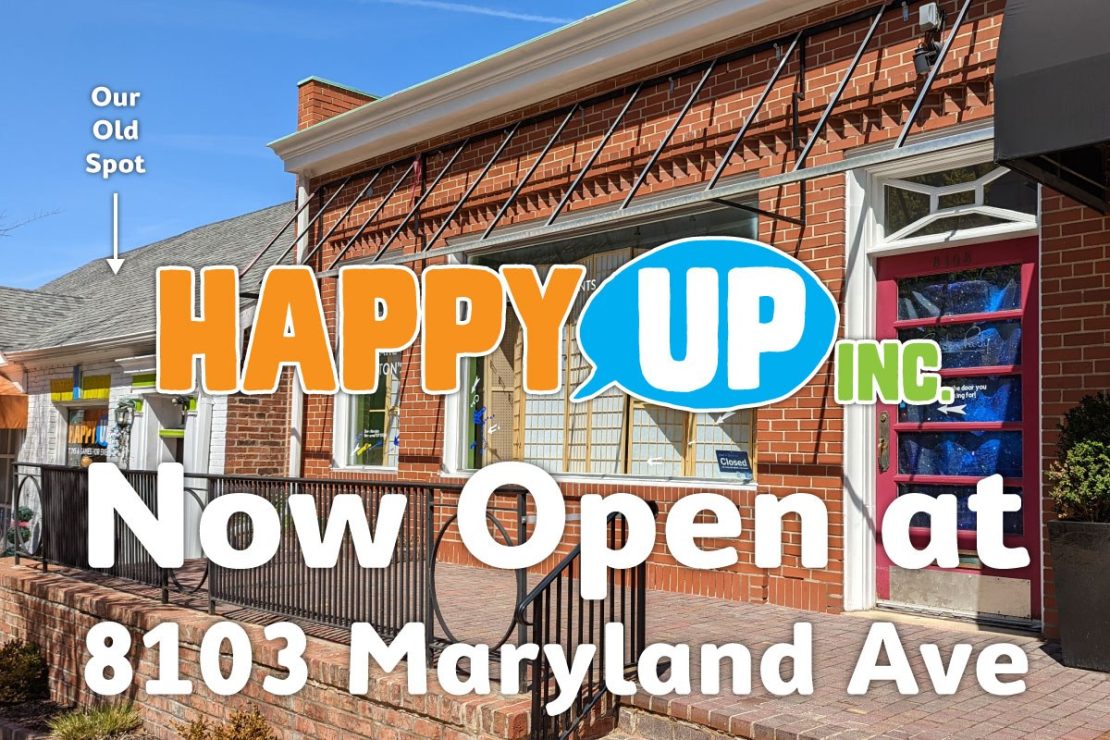 We are so very very VERY excited about this!
Those of you who visited our old Clayton location know how cozy the space was. Which is a nice way to say we were bursting at the seams!
Our new Clayton location has 800 more square feet. It's a better layout for browsing. And we can have more items available on our shelves. Because we have more shelves!

We've got a quick tour posted here:
Tour the NEW Clayton Location
Come and visit in person soon!
Directions:
From our old location at
8107 Maryland Ave:
Go up the flight of 6 stairs
Take 5 Massive Strides (a few more for the kids)
OR
38 Tippie Toes (a few less for the grown ups)
OR
8 Reasonable Steps (a few more for the kids)
Discover the New and BIGGER Happy Up Clayton at
8103 Maryland Ave!