The Science of Gift Giving
Published Tuesday, December 8, 2020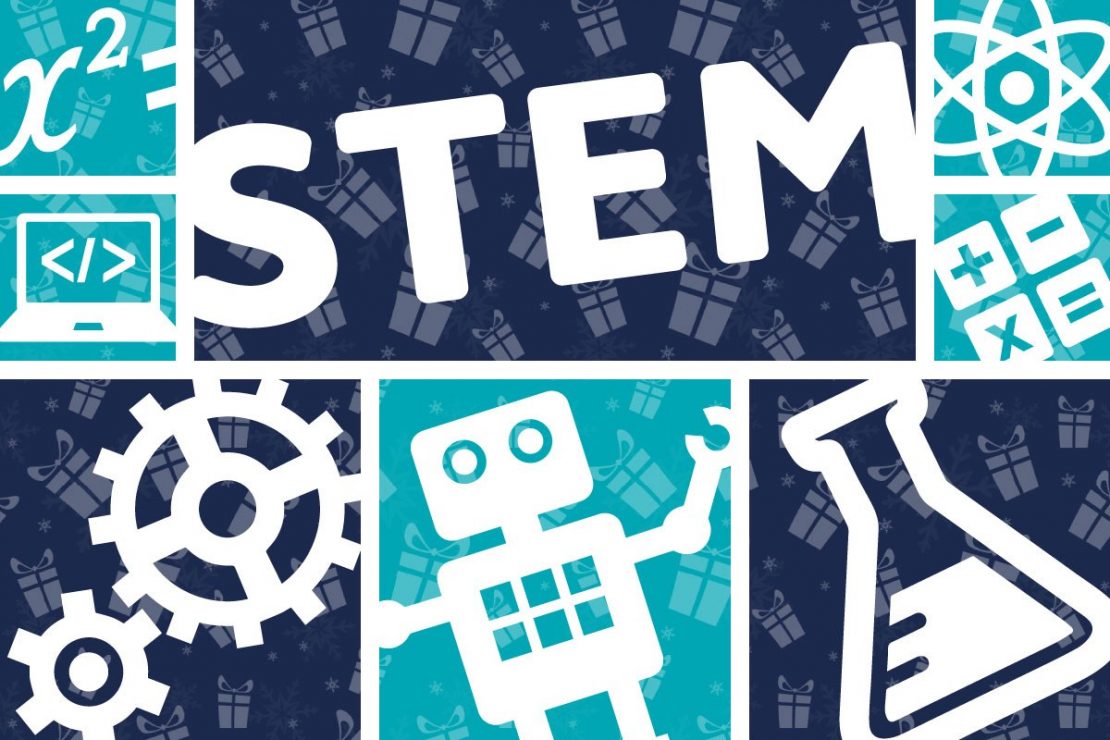 Our Top Picks for STEM gifts!
Holiday shopping is officially in full swing! One of the top categories of gifts for us are STEM sets and kits. Getting kids engaged with Science, Technology, Engineering, and Mathematics may seem difficult. But it really isn't when you've got the Happy Up Crew standing by!
Collected here, our top picks for science-y gifts for 2020!
Of course, there's always more in the stores. Stop by soon! Or browse the category on our shopping site:
Science Kits and STEM Sets
THE Classic Science Gift: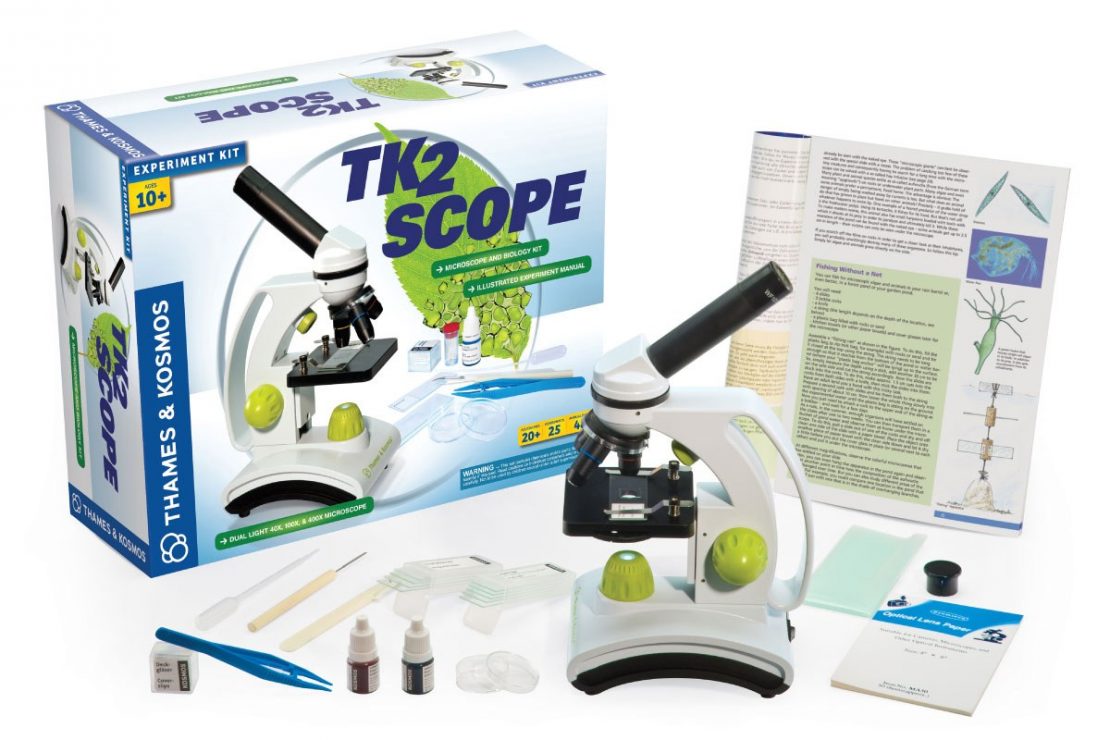 TK2 Scope
10 yrs & up
Looking closely, super closely, is one way to discover all sorts of things. With this microscope set, older kids are encouraged to examine specimens and learn about cells and crystal structures from the prepared slides. The manual will also guide them through collecting items then preparing their own slides.
It has a 10-power ocular lens; 4-, 10-, and 40-power objective lenses; and two LED lights, one to illuminate from above, the other below.
It's a fabulous start for kids interested in biology, botany, and geology.
TK2 Scope - Microscope and Biology Kit
Coding & Robotics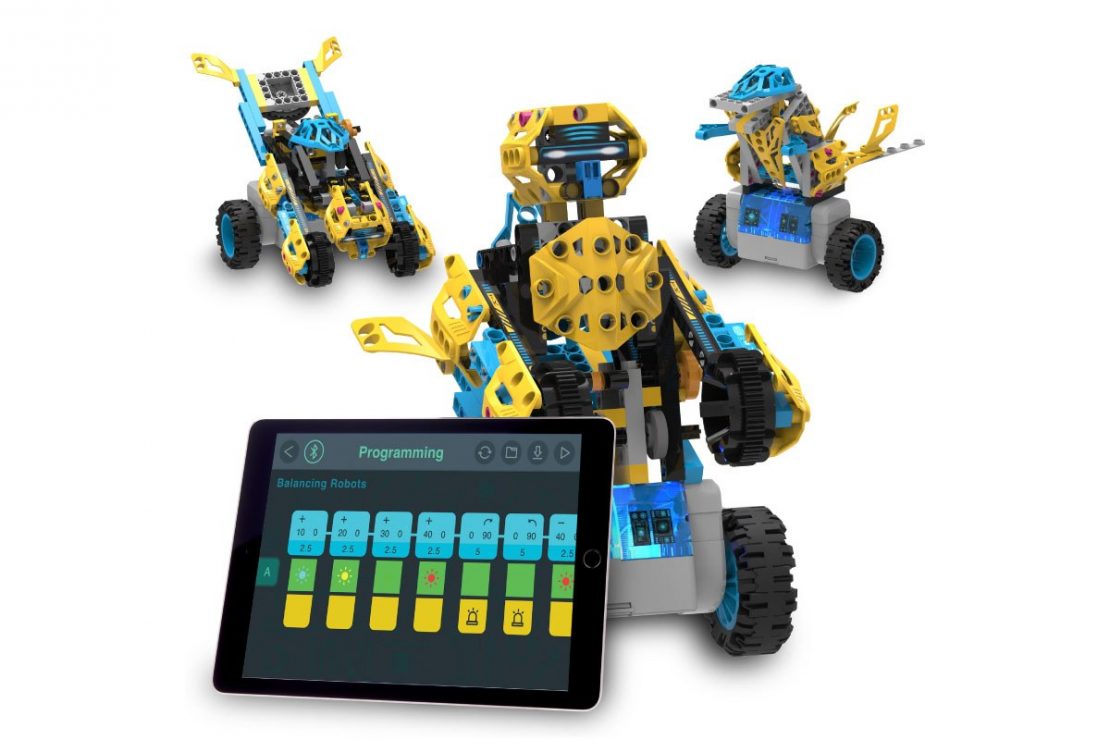 Robotics: Smart Machines - Hoverbots
8 yrs & up
Build and program a robot. That balances. On two wheels! What? Yep. Not only do older kids get to practice coding skills, they also get to learn all about gyroscopes and accelerometers.
This kit guides them through building eight different self-balancing robots, each one with a specialized type of movement or use. The coding app is intuitive and free to download from Google Play or the App Store.
Robotics: Smart Machines - Hoverbots
---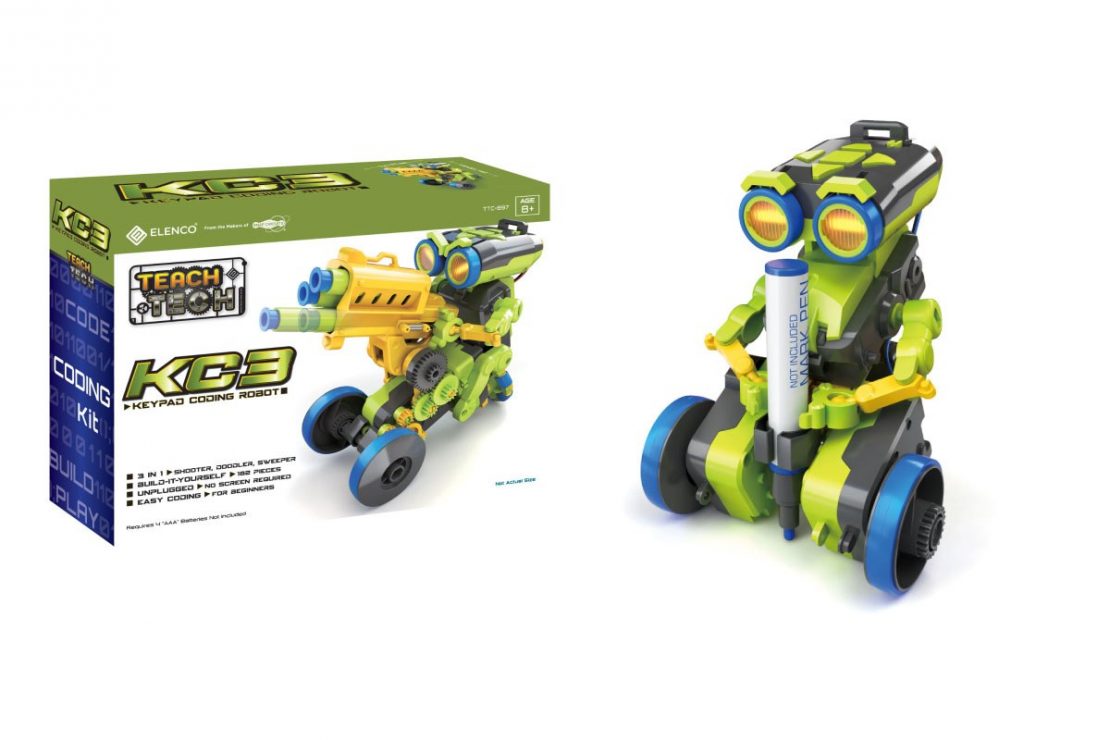 Teach Tech KC3 Keypad Coding Robot
8 yrs & up
No wifi or device needed! The KC3 is a fun little bot for kids to build. And then you can code it using the keypad on its head. It can shoot foam darts and draw pictures. All it needs is someone to give it directions. It's simple to control and a good introduction to figuring out basic programming.
Teach Tech KC3 Keypad Coding Robot
Neat Little Project Kits: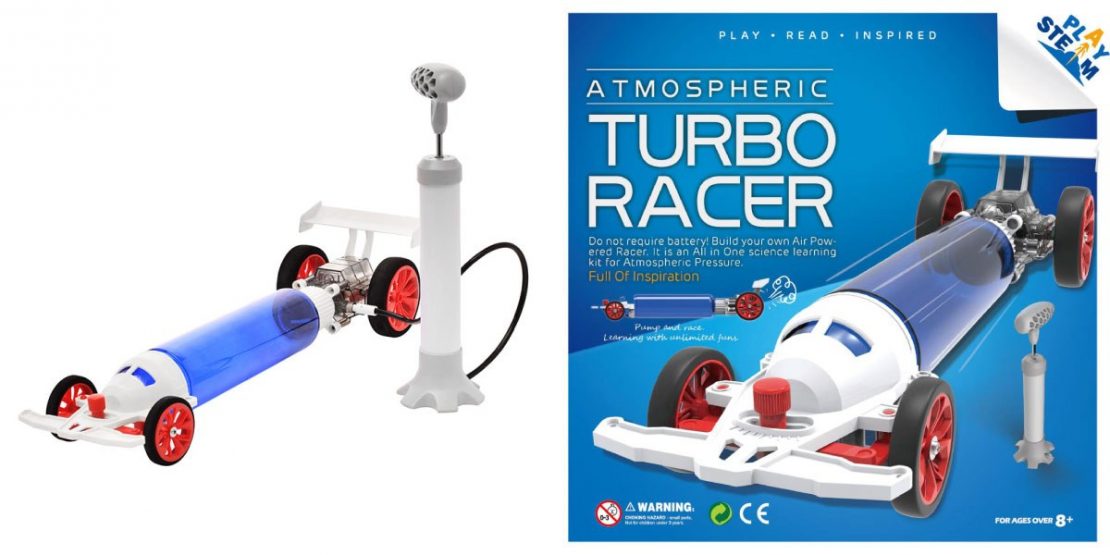 Atmospheric Turbo Racer
8 yrs & up
Using air pressure, this little racer really races! Build the car, then pressurize the air chamber. Give it a solid push and … ZOOMIES! It was a fun little kit to assemble, and we're impressed with it's speed!
Atmospheric Turbo Racer
---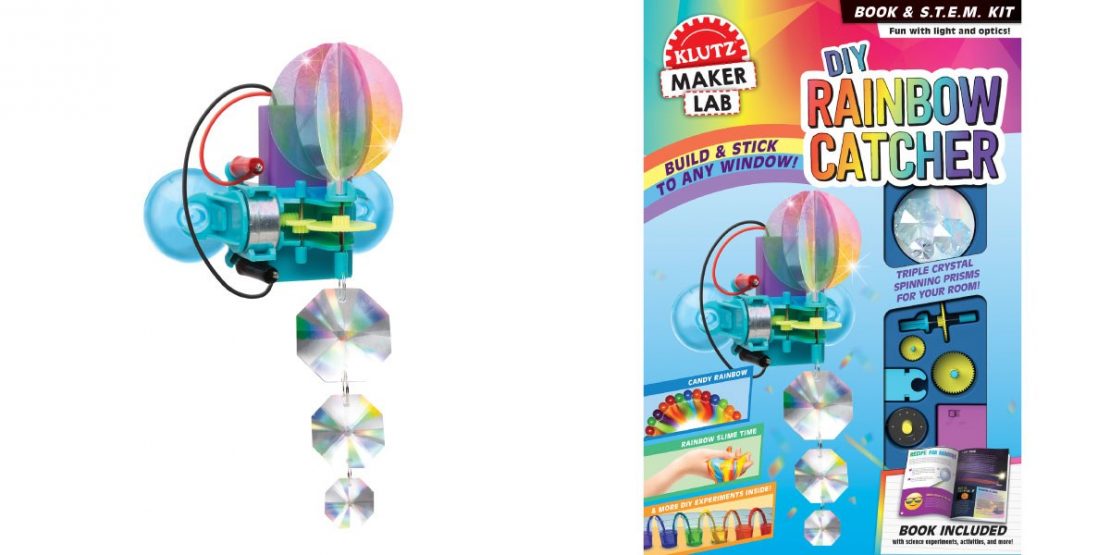 DIY Rainbow Catcher
8 yrs & up
Rainbows whenever you want? Sure! This little kit lets you make your own crystal window hanging that will send rainbows dancing around the room. It's also full of information about prisms, how rainbows are created in the sky, and ways you can create rainbows whenever you want!
DIY Rainbow Catcher
---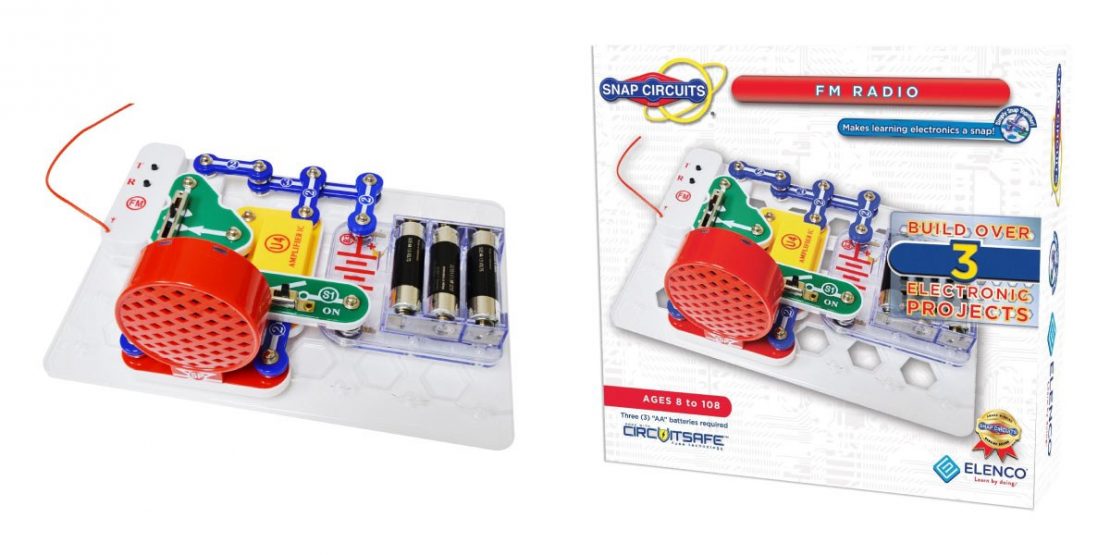 Snap Circuits FM Radio
8 yrs & up
A real working radio, no soldering or other tools required! Snap Circuits are a favorite. They are one of the best ways for kids to learn about how electricity flows and how to create circuits. Each component snaps (literally! Like with clothing snaps!) to the next, creating the necessary connection. They're easy to put together, easy to take apart, and the result is light-bulb a-ha moments!
Snap Circuits FM Radio
---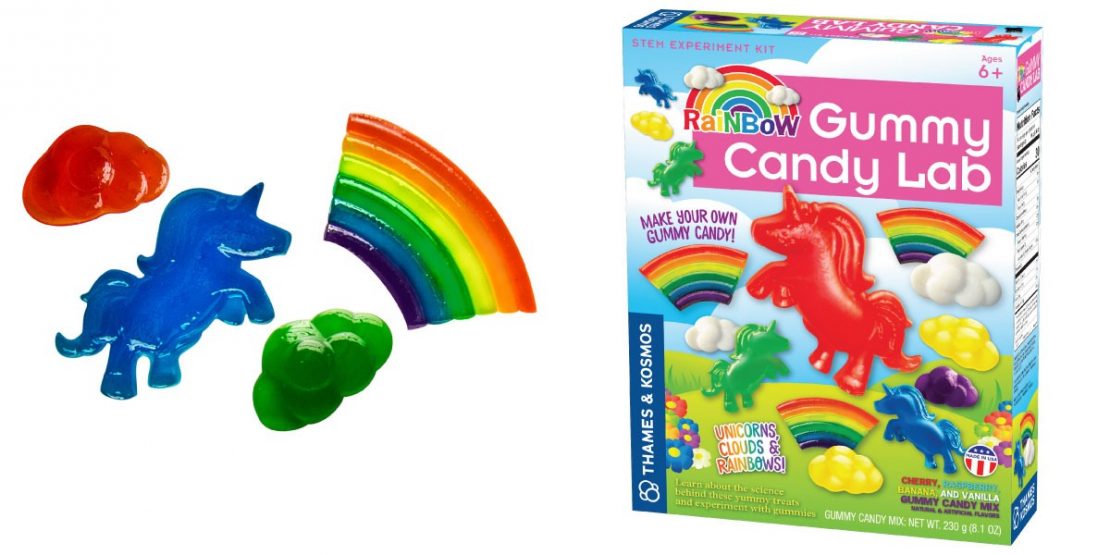 Gummy Candy Lab
6 yrs & up
Candy making is all about chemistry. And the results? Delicious! This particular set focuses on working with polymers. The best bit? You get to eat your experiments!
Gummy Candy Lab
---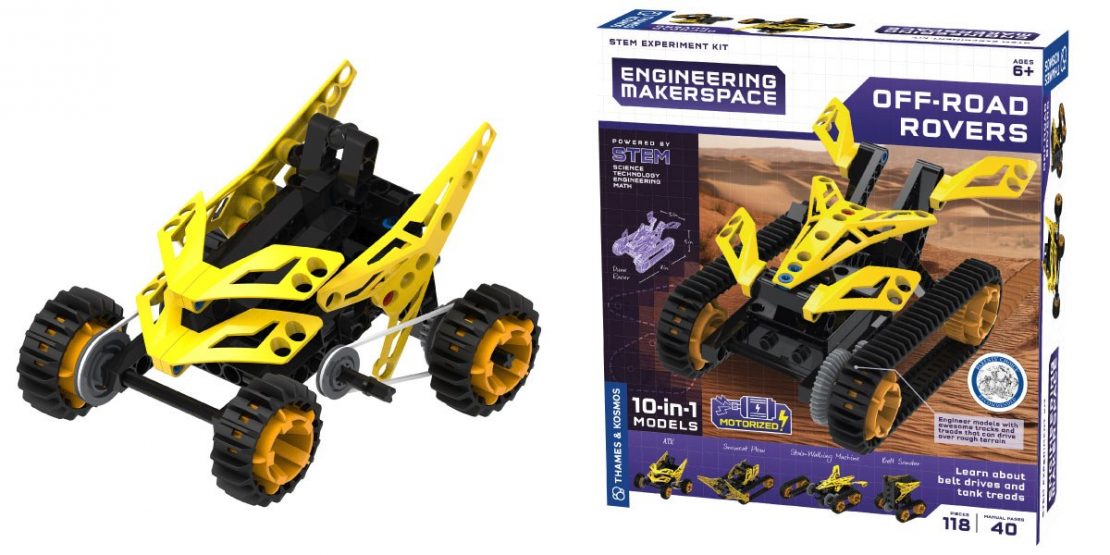 Engineering Makerspace Off Road Rovers
6 yrs & up
Flexibility is the name of the game with this kit. You get plenty of parts and a motor. Plus instructions on how to build 10 different vehicles, one at a time. Kids get a hands-on lesson in how gears and drive trains work, plus have the exhilaration of seeing their builds take off across the room.
Engineering Makerspace Off Road Rovers
---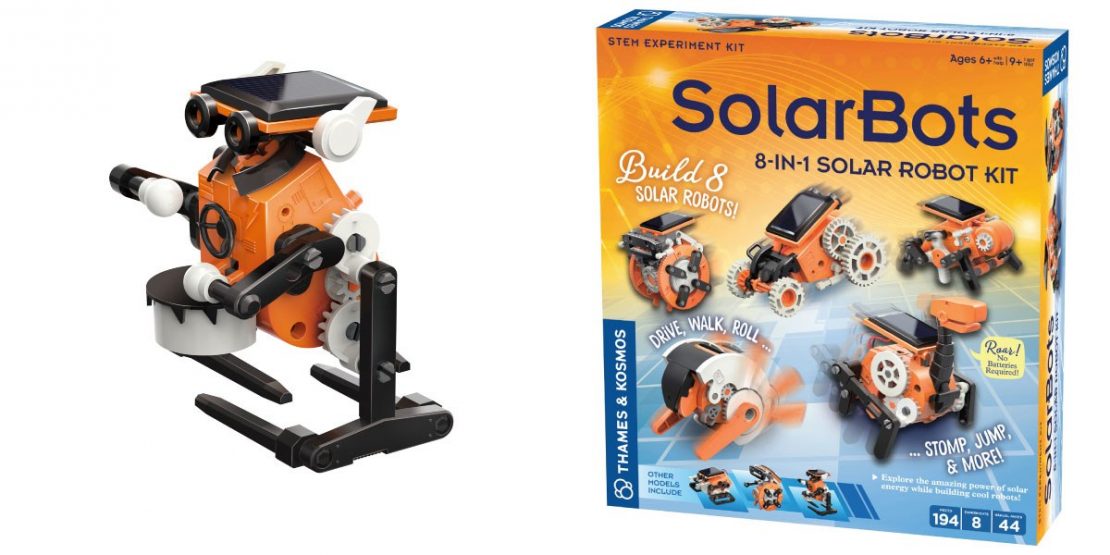 SolarBots
6 yrs & up
Solar energy is one of those topics that never get old. This kit gives you the pieces you need to build 8 different robots, completely powered by solar energy! Each bot has a specific movement: drumming, crawling, somersaulting, and more!
SolarBots
Perfect for Younger Scientists:
One of the best things about little kids: insatiable curiosity. How and Why are top of mind for them. And woe to the grown up who doesn't have a good answer! Sometimes, the *best* answer is "I don't know, let's find out!" These science sets will get them started on a lifelong journey of finding things out.